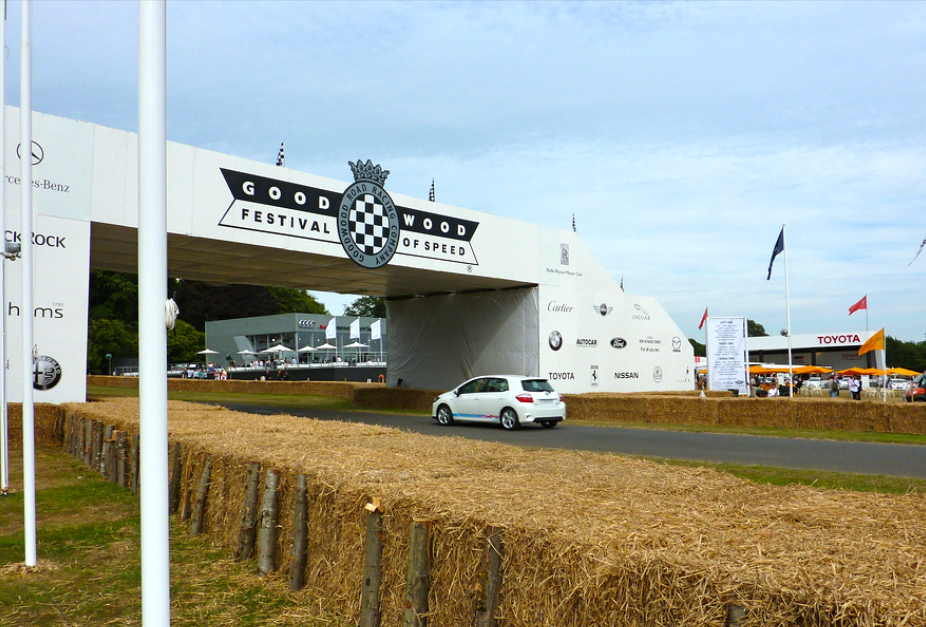 Would you like to try out a Prius, Auris Hybrid or iQ and receive free tickets to this year's Goodwood Moving Motor Show?
Taking place on 30 June, the 2011 Moving Motor Show provides the perfect opportunity to get behind the wheel of our low emission range for a test drive unlike any other – on the famous Goodwood hillclimb!
Spaces are limited and allocated on a first come, first serve basis, so be sure to book yours as soon as possible. To find out what last year's show-goers thought of their drive in the new Auris Hybrid, click here.
Never heard of the Moving Motor Show? Now in its second year, this event heralds the start of the famous Goodwood Festival of Speed. Toyota will be displaying a huge variety of vehicles at this year's event – full details here. For a reminder of some of the star cars from last year, click here.
To book your Goodwood Moving Motor Show test drive in a Prius, Auris Hybrid or iQ, call 0344 701 6202.
Update 7 July 2011: The Goodwood Festival of Speed is over for another year. To catch up with all the action from the 2011 event, including photo highlights of the Toyota cars on display, click here.