Ten-year-old Tess Hudson earned her place at the global final of Toyota's Dream Car Art Contest by winning the UK round of the competition with her Deep Freeze artwork. Recently she attended the awards ceremony in Tokyo with her family – part of an unforgettable, five-day trip to Japan.
The following is Tess's own account of this once-in-a-lifetime trip, together with photos taken by her family.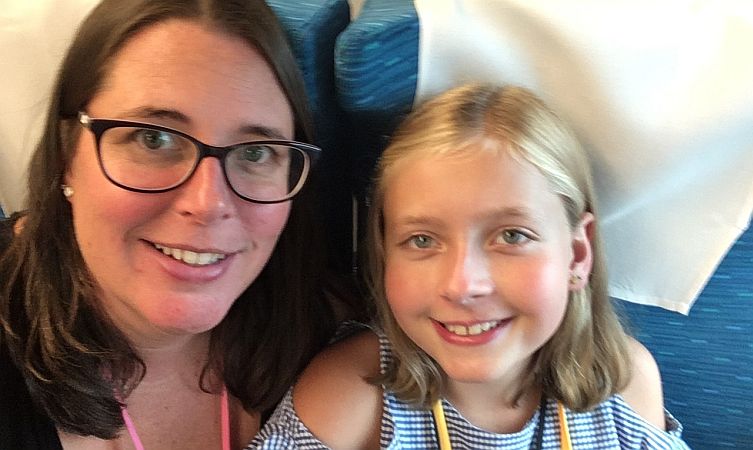 "From the UK it was an extremely long flight (14 hours), so when we arrived in Nagoya we headed straight to our hotel. That afternoon was free time so we went to explore the amazing local shops. They were very interesting and it was good fun to guess what all the food was!
"The next morning we met all the other winners. Everybody introduced themselves and their artworks. I got to meet children from all over the world and learnt to say hello in lots of different languages. We were all given a stamp with a little picture and our name in Japanese on it. We could use these to stamp in each other's booklets.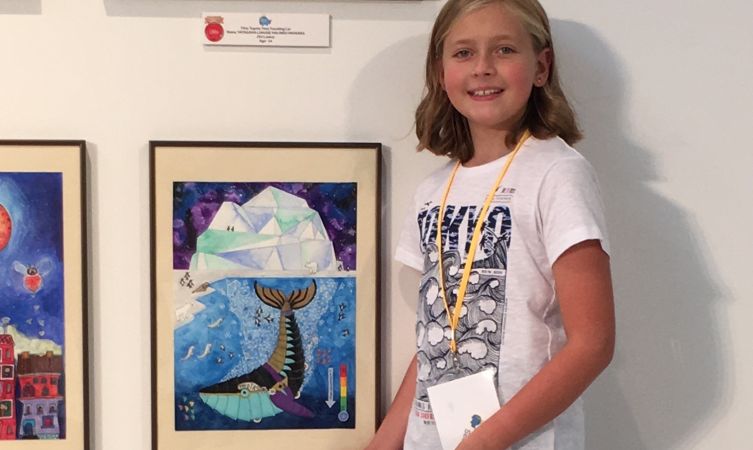 "After this we went to the Toyota factory. On the way our guides told us lots of Japanese history and about their national food, rice. When we got to the Toyota plant we were shown the stages of making a car: the stamping, the welding, the assembling and the spraying. The factory was very clean, and everyone was very careful to make sure all the parts were put together with no mistakes. It was organised and very precise.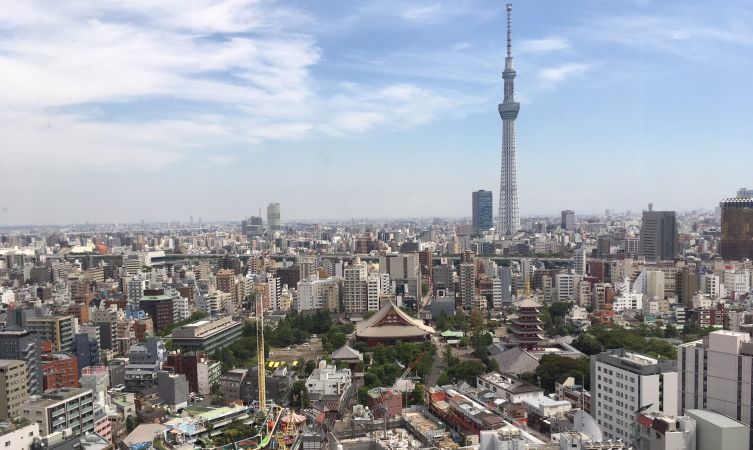 "In the afternoon we visited the Toyota museum. There were lots of fun cars to look at, even one that was like a fluffy rabbit! We learnt how some bits of the cars worked and what Toyota was wanting to do in the future, like how to make cars safer for pedestrians.
"The most exciting part of the day was when we got to take the bullet train to Tokyo. The train only stops for exactly a minute at the station, so we had to be very quick to get on! It was very fast and felt a bit like a rollercoaster at first. While we were riding the train I had the chance to collect stamps from my new friends.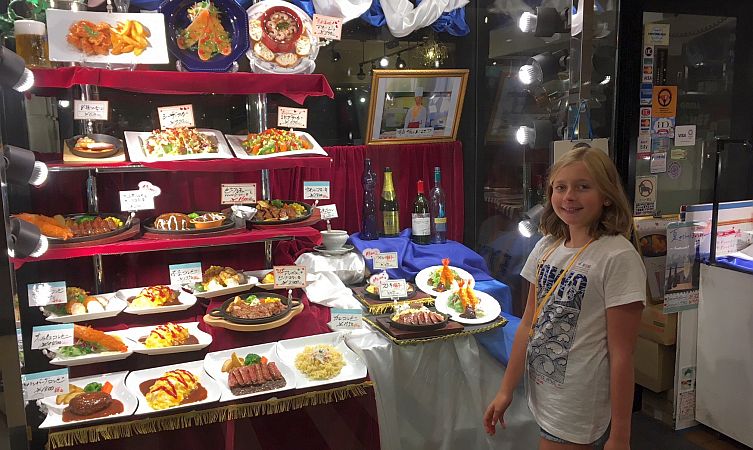 "When we arrived in Tokyo we were given vouchers to go and eat wherever we liked. I chose to eat sushi. At the sushi bar we had a tablet that you had to click to order the food you wanted, which then came zooming along on a little tray on a track. I ate lots of new things and I even drank some green tea with it.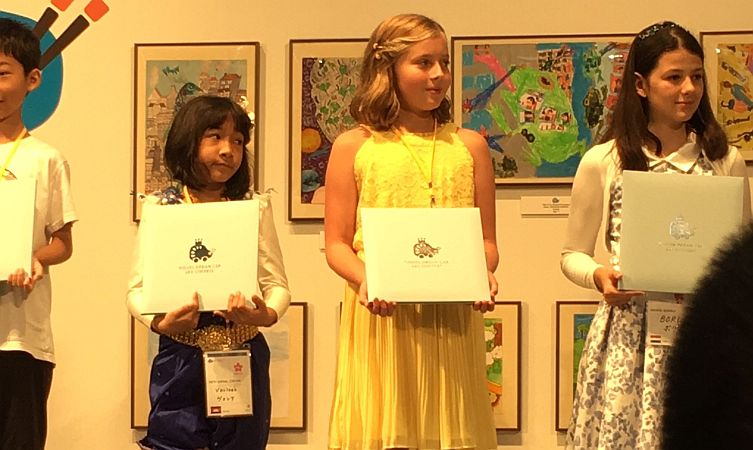 "Wednesday morning was the big day – the award ceremony! I was nervous but excited. All of the children were invited onto the stage and we were called out to receive our rewards. My award was bronze, and I was very proud and happy for the other contestants too.
"After the ceremony we explored Toyota Mega Web which had lots of rides and we even got to drive real miniature cars. I really liked the little robot that you could talk (in Japanese) with.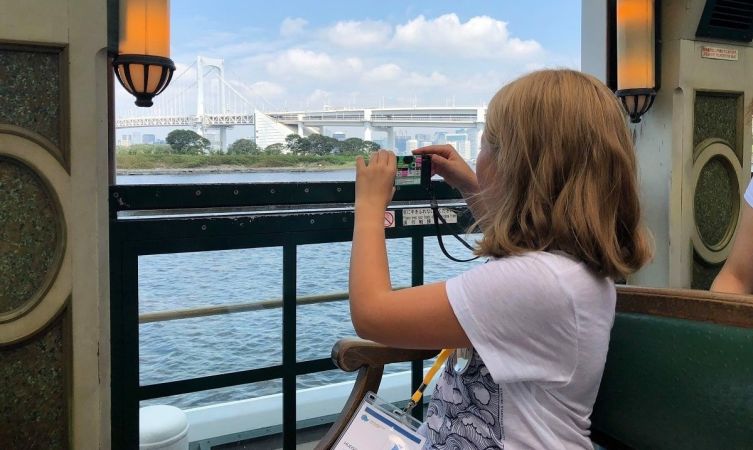 "Our last day started with a boat trip along the river in Tokyo. I took lots of photographs and our guide told us interesting things about the buildings and bridges we passed. We got off the boat in Asakusa. It was very hot, so we were given umbrellas to use like parasols and fans to keep us cool.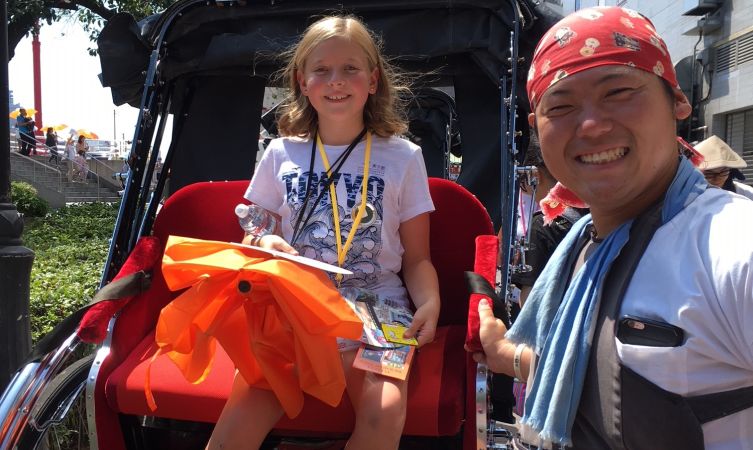 "We took a ride in a rickshaw which a man pulls along the roads. He was very strong and had special shoes to grip the floor. We loved this, it was so much fun.
"Akasuka is the old part of Tokyo. Here we visited a Buddhist temple. Before we entered I washed each hand with water from a special font and put smoke over my head to help me be brave. We had a bit of time to then visit the old shops and stalls to get some presents for my friends.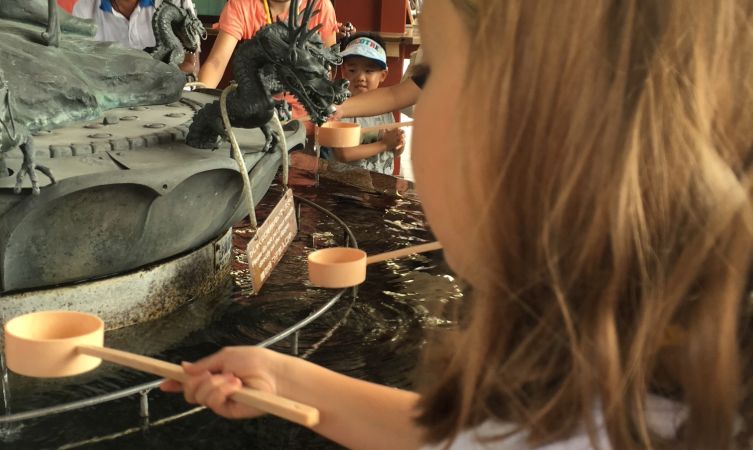 "That evening was our last in Tokyo but the most exciting. I got to choose a yukata (summer kimono) and they dressed me up in it with some traditional sandals. All the winners had their pictures taken together with our kimonos on. Then we exchanged small gifts with each other. I have lots of lovely presents from all of the countries they came from!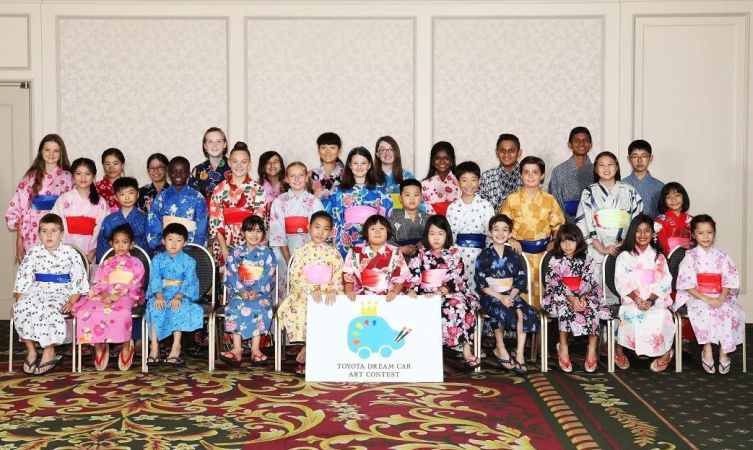 "We wore our kimonos to the farewell part afterwards. Here we had lots of Japanese food to eat and games to play. There was also a lady that cut out pictures with a pair of scissors. She cut me a silhouette of a Japanese girl to bring home. I collected addresses off my new friends so that I can write to them now that I am home.
"We had an amazing time. Japan is the best place I have ever visited!"
Tess Hudson, age 10