Team Toyota GB is back! The legendary racing outfit that achieved huge success in the British Touring Car and British Rally Championships throughout the 1980s and 90s is being resurrected to support the British motorsport debut of the new Toyota GT86.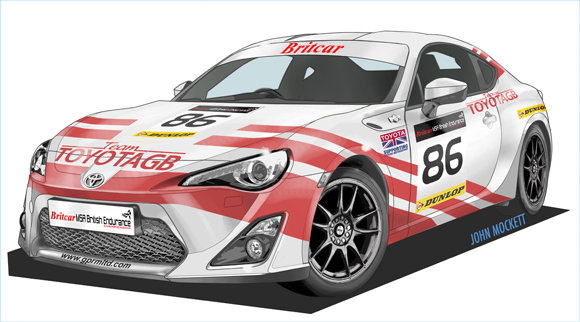 The GT86's maiden event is the gruelling Britcar 24 Hours, a 24 hour endurance race held at Silverstone on September 22nd and 23rd.
In honour of Team Toyota GB's past sporting achievements, the new coupé's livery (revealed above) is inspired by TTGB's original race and rally cars, and will echo that of the double British Touring Car Championship winning AE86, which campaigned during the 1980s.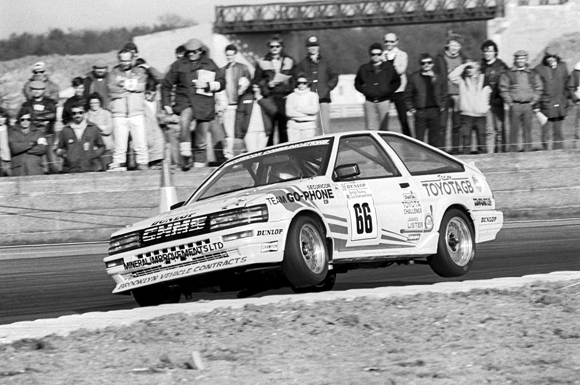 Powered by a 16-valve double-overhead cam horizontally opposed 'boxer' engine delivering 197bhp, the Toyota GT86 captures some of the best elements of three models from Toyota's rich sporting heritage, including the Sports 800, the 2000GT and the AE86.
It went on to sale in the UK to critical acclaim at the beginning of July.
Work on the first British racing GT86 is well underway at the Buckinghamshire technical centre of GPRM, the race preparation firm behind the successful BTCC Toyota Avensis prototype. GPRM's mission is to turn the potent 2.0-litre sports car into a competitive track machine, while retaining as much of the standard road car's specification as possible.
Over the coming weeks we will be following the development of the car, offering an exclusive look behind the scenes at GPRM. We will also follow the car's testing and development, and its race debut.
GPRM's Gary Blackham and Roger King will oversee Team Toyota GB, and Blackham believes the GT86 will be a strong contender: "The new Toyota has all the makings of a great production class racer. We are concentrating our efforts on stripping back the chassis, lightening and strengthening it and of course equipping it with a roll cage and all the other safety gear required, as well as quick-refuelling equipment. Other than that, the GT86 will remain essentially in road car form."
The Britcar 24 Hours is the only round-the-clock race held in Britain for sports and GT cars and last year attracted a 55-car field. The action takes place on the Silverstone Grand Prix circuit over the weekend of 22 and 23 September.
Team Toyota GB earned fame in the 1980s and '90s thanks to championship victories with the Corolla in the British Touring Car Championship and UK rallying. The team's last appearance was in the BTCC in 1995 with the Carina Es raced by Julian Bailey and Tim Sugden.
An announcement on who will drive the GT86 in the 24 Hours will be made in coming weeks.