Next week marks the start of the 67th International Motor Show in Frankfurt, Germany. Recognised as one of the world's largest motor shows, it is an event that has seen a number of important Toyota debuts over the years; 2017 being no exception, of course.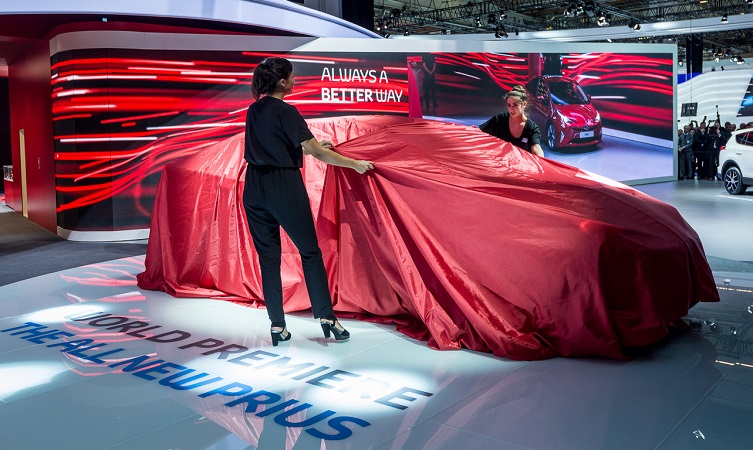 But in anticipation of that introduction, we have decided to create a special Throwback Thursday (#TBT) post to remember some of the new vehicles and technologies Toyota has revealed at the show in the past 22 years.
1995: Toyota Prius concept
This Prius concept (also lead image) was the first indication that Toyota was working on a viable yet fundamentally different vehicle for the 21st century. Twice as efficient as production models of the time, it adopted a hybrid petrol-electric powertrain consisting of a new 1.5-litre direct-injection petrol engine, continuously variable transmission and induction motor/generator. Instead of a battery, it initially used a double-layer capacitor as the electricity storage device.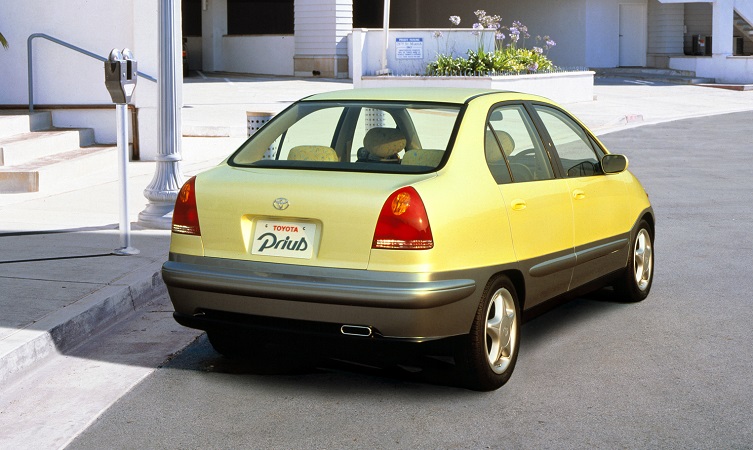 1999: Toyota Celica
As well as revealing a new 1.3-litre engine for the first-generation Yaris, big news for the 1999 Frankfurt show was the European debut of the new seventh-generation Celica. Shorter than previous generations but with a longer wheelbase, the Calty-penned car took inspiration for its cab-forward design from Toyota's contemporary Le Mans racer and offered the highest power-to-weight ratio in its class.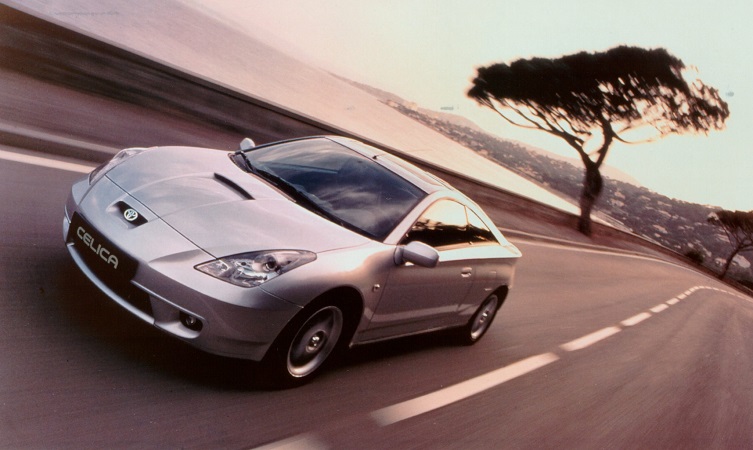 2001: Toyota Corolla
With accumulated sales of over 29 million units, the ninth-generation Corolla had a lot to live up to. But with European design and development behind it, the new model set class-leading standards in quality, dynamics and innovation. Initially launched in four different body styles, hatchback models were built in Toyota's UK plant at Burnaston, Derbyshire.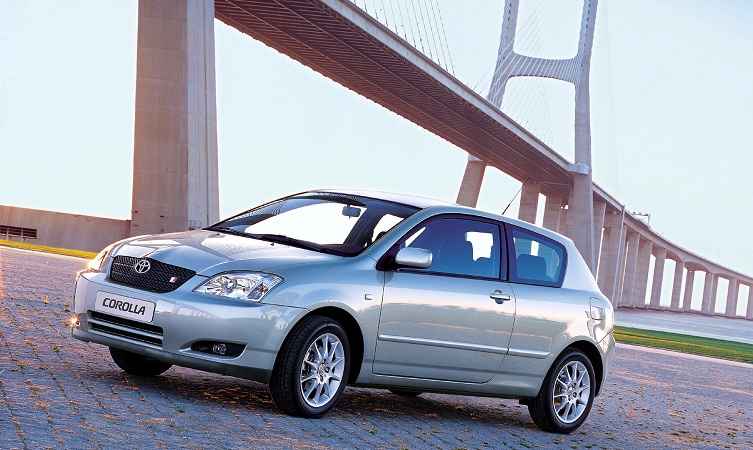 2003: Toyota CS&S concept
The bizarrely named CS&S concept (it was never explained what the initials meant) had its premier at Frankfurt. This 2+2 roadster was remarkable for being the world's first hybrid-powered sports car, using a 1.5-litre petrol engine to drive the rear wheels and an electric motor powering the front wheels. The setup was similar to that in the Prius but with a more powerful electric motor to reduce reliance on its petrol engine. Inside, the CS&S featured Toyota Space Touch, a futuristic system that allowed you to interact with holographic projections to control multi-media outputs.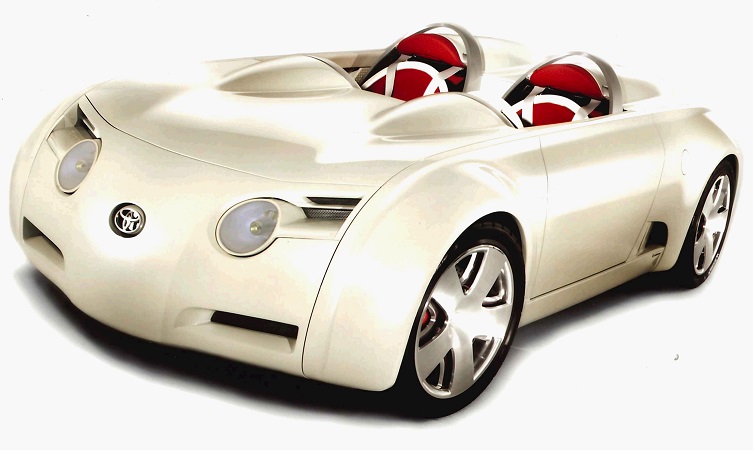 2005: Toyota Endo concept
This year Toyota unveiled the second-generation Yaris and third-generation RAV4. But the world premiere of the tiny Endo concept provided the first indication that Toyota's European design team was working on a new urban-friendly car to tackle the challenges of modern city life. Evidently designed from the inside outwards, its compact exterior appearance would go on to change dramatically but its innovative 3+1 seating concept would remain into production.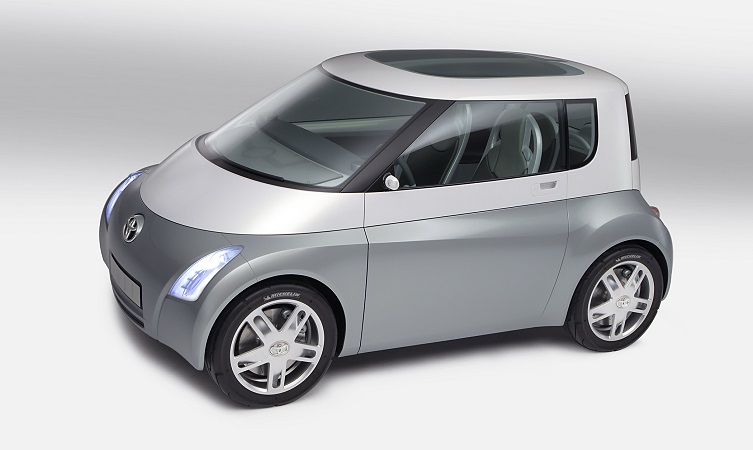 2007: Toyota Concept Car iQ
Two years after unveiling the Endo concept (above), Toyota used the Frankfurt show to reveal the progressive form of the Concept Car iQ, billed as the world's smallest four-seat passenger concept car. Two centimetres shy of three metres, it was 425mm shorter than Aygo but comparable to Yaris in width and height. The intelligent space-saving design and miniaturised technology that allowed Toyota to squeeze a pint in a half-pint pot were also explained in greater detail.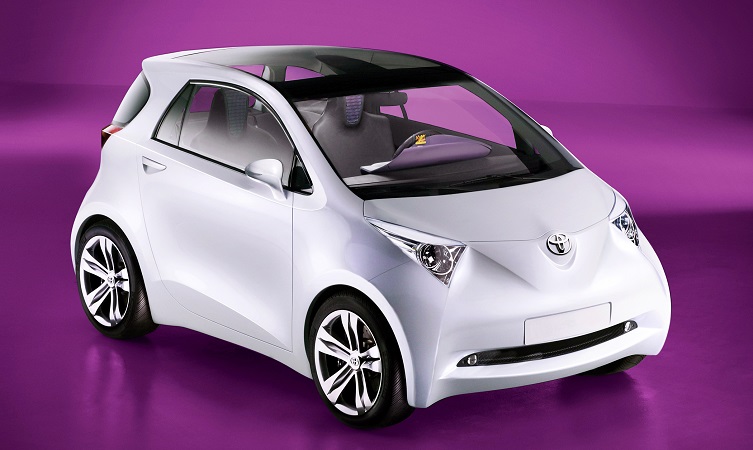 The production-ready Toyota iQ was finally given its world premiere at the Frankfurt show the following year.
2009: Toyota Auris HSD Full Hybrid concept
Arrival of the Auris HSD concept marked a significant milestone in Toyota's plan to equip its mainstream European models with full hybrid technology. The aim was to make Hybrid Synergy Drive (HSD) accessible to a wider customer base, so the starting point was Toyota's new C-segment five-door hatchback – the best-selling car type in Europe. Interestingly, the concept's designation as a 'Full Hybrid' aimed to help people understand that the vehicle could operate on its petrol engine alone, its electric motor alone, or a combination of both. Not all hybrid systems could do this.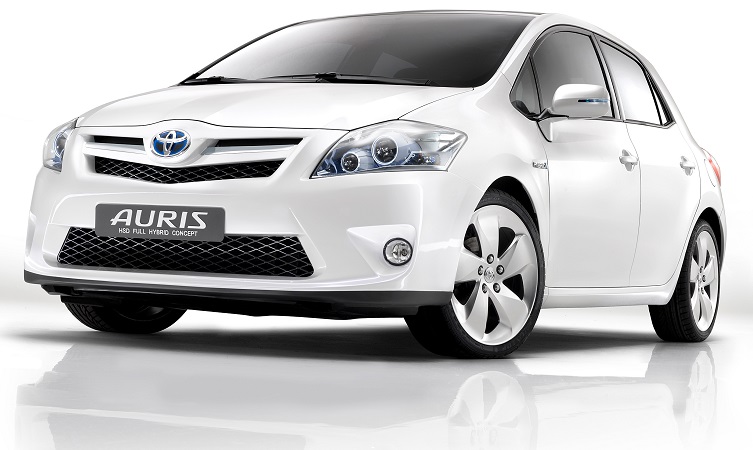 2013: Toyota Yaris Hybrid-R concept
The incredible potential of Hybrid Synergy Technology was explored in the highly focused Yaris Hybrid-R concept of 2013, which adopted some of the technologies found in Toyota's TS030 Hybrid race car. It combined Toyota's new 1.6-litre Global Race Engine (now found in the Yaris WRC) with three Yaris Hybrid 60bhp electric motors, one for each of the rear wheels and another installed between the engine and six-speed sequential gearbox. Energy is recovered and stored in a super capacitor, and when all elements are deployed the hybrid powertrain produces up to 414bhp.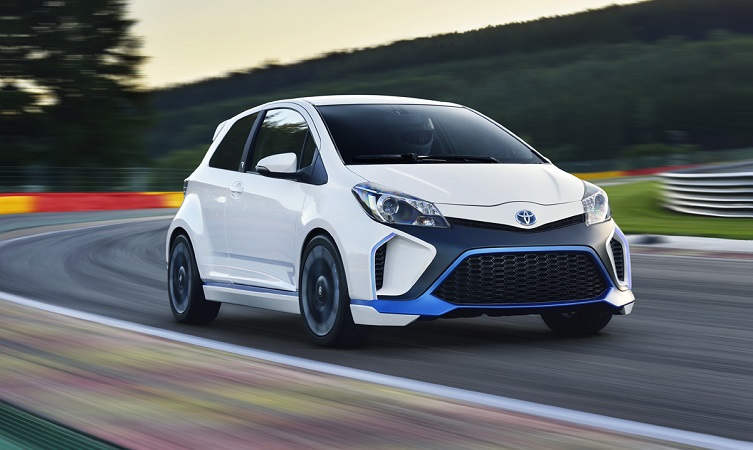 2015: Toyota Prius and C-HR concept
Right from the outset, a dominant feature of Toyota's presence at the Frankfurt motor show has been its display of hybrid technologies. This fact was underlined in 2015 with the world motor show debut of the fourth-generation Prius, which made a greater step-change improvement in efficiency than any preceding generation. It was also the first model to adopt the Toyota New Global Architecture (TNGA) platform, a key element in delivering a more rewarding drive and more stylish design.
In addition to launching the new RAV4 Hybrid, this year's show also saw the second, more production-focused iteration of the dramatic C-HR crossover concept, now sporting five doors, the new TNGA platform and a Prius-derived hybrid powerplant.
Frankfurt motor show: What about 2017?
What will Toyota reveal to the world at this year's Frankfurt motor show? While full details cannot be revealed just yet, why not take a look at this early preview.