Three months ago we told you about Toyota's iQ-inspired Royal College of Art competition. The entries have been whittled down to an eclectic 12 finalists, and the nominees are keeping their fingers crossed.
The competition, which aims to find designs inspired by iQ's take on intelligent urban living, culminates in the announcement of the winners next week.
A top design will be named in each of the four categories (living room, bedroom, kitchen and garage), and there'll be one overall winner.
Here's a quick look at the nominees:
Bedroom
Elizabeth Beaumont's Bloom is an intriguing concept for wall-mounted 'flowers' that react to movement, blossoming as people walk around.
Pack Lamp, by Jonas Trampedach and Romain Jeantet (above), ingeniously uses its own packaging as an integral stand and shade to bring the best out of energy saving light bulbs, and cut waste to zero.
Kristina Hofmann was inspired to create her dynamic Hide and Seek Curtain (below) by a wish to hide parts of the view from her window, while emphasising its more attractive aspects.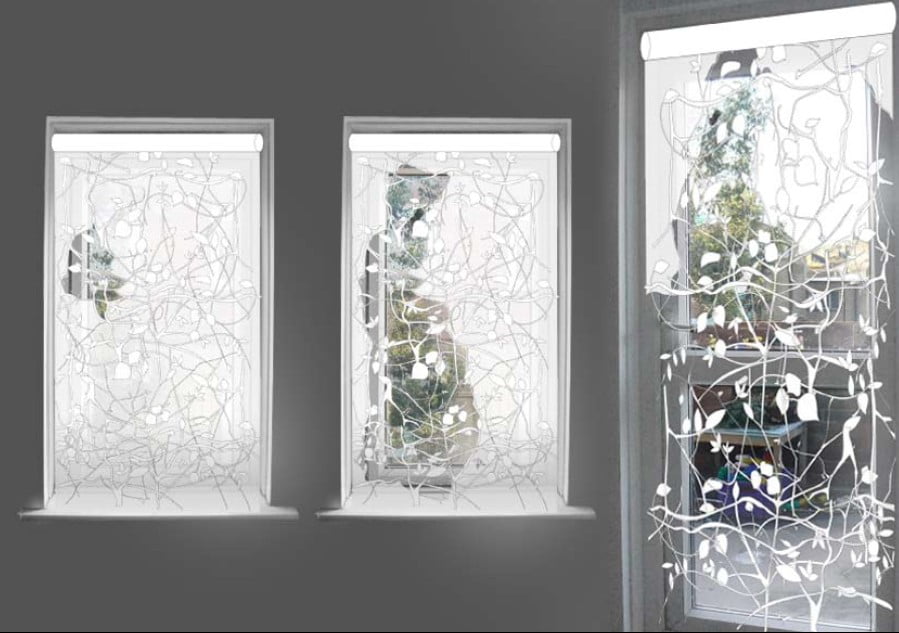 Garage
My iQ Cinema by Augustin Barbot is one of the more ambitious entries, making the most of the car even when it is at rest by turning it into an entertainment area.
Dominic Hargreaves hit upon the idea for Out of reach, out of harm after having a run of bad luck with bikes being stolen. His response lifts the machines out of thieves' hands.
Reclaim Your Space by Filip Krnja solves the problem of big suitcases that take up space around the house when not in use – his double-up as draws when the owner is not on the road.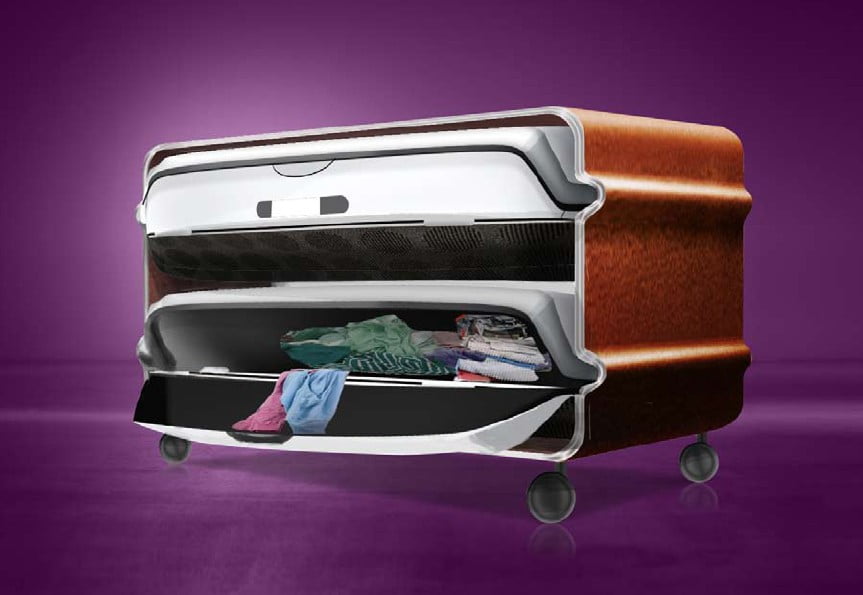 Kitchen
Twist + Cap, a collaboration by DaeKyung Ahn, Gianpaolo Fusari and Nicholas Reddall, is determined to squeeze every last drop out of a lemon. It protects the fruit with a clever silicon cap, mimicking lemon skin's natural ability to keep the juice in.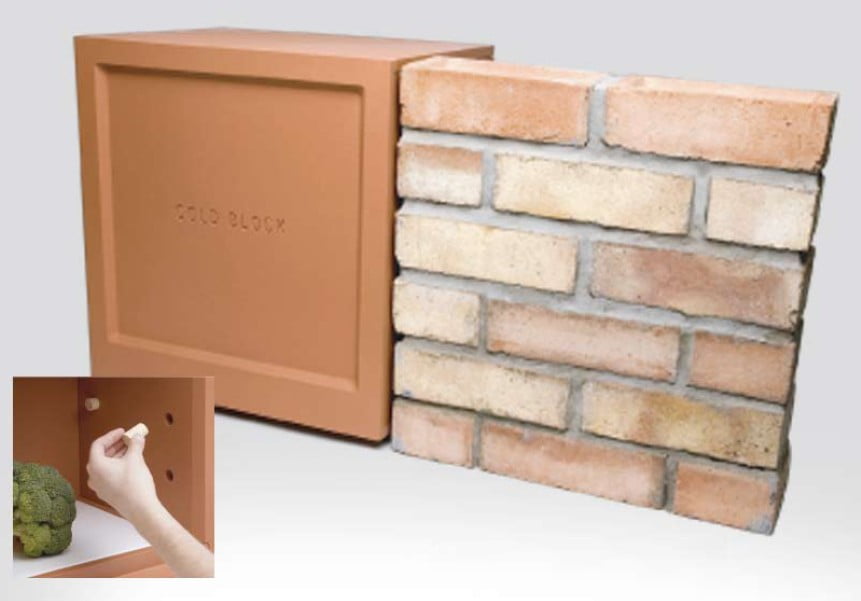 David Weatherhead's terracotta Cold Block (above) challenges the notion that we need a big fridge and a big shopping trip. It keeps food cool without using electricity.
Quicksnap by Graeme Davies (below) solves an infuriating kitchen conundrum: how do you get ice out of a tray without the cubes jumping all over the room?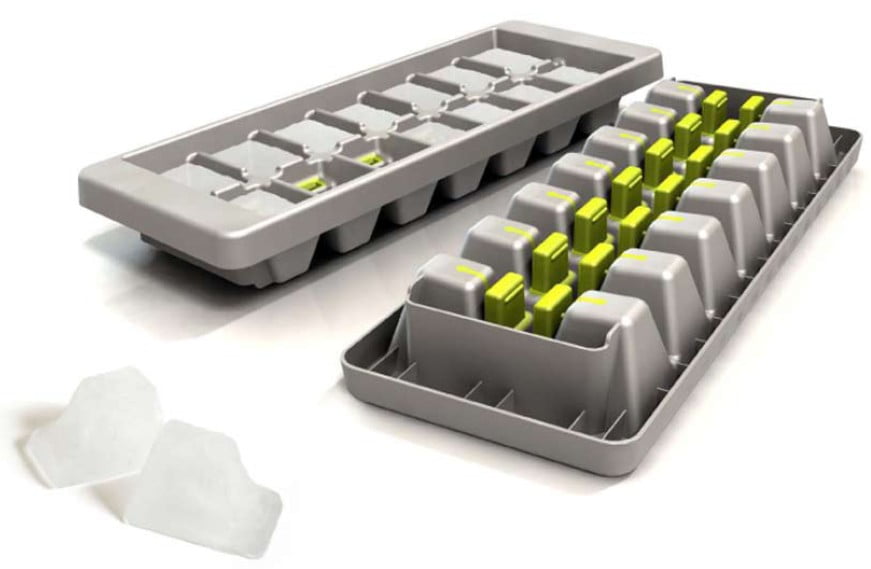 Living Room
Kyu-Seon Lee's Bookkeeping Cushion saves hundreds of receipts in one easy-to-reach place, for moments when hunting around for files would otherwise mean getting up off the sofa.
Yuko Kanemura takes inspiration from her native Japan with Thermo Con – a system of water-heated tiles which are both an environmentally friendly and cost-efficient way of heating a room.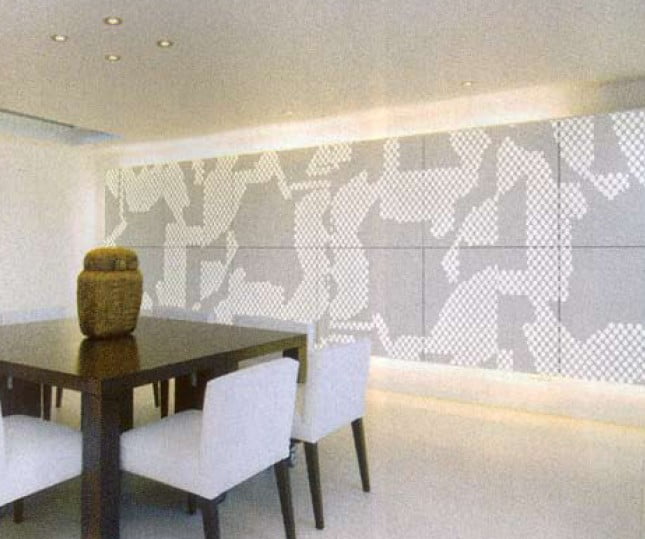 Finally, Yusuf Muhammad's Yu Type uses a small screen to help slow typers speed through the 'hunt and peck' phase and get up to speed.
You can find more photos of the nominees' work on our Flickr photostream.