The Dream Car Art Contest invites children from across the UK to share ideas about the future of mobility by drawing their dream cars. We asked Sophie Morgan, our Olympic and Paralympic mobility ambassador who is also a trained artist, for her tips for budding young creatives.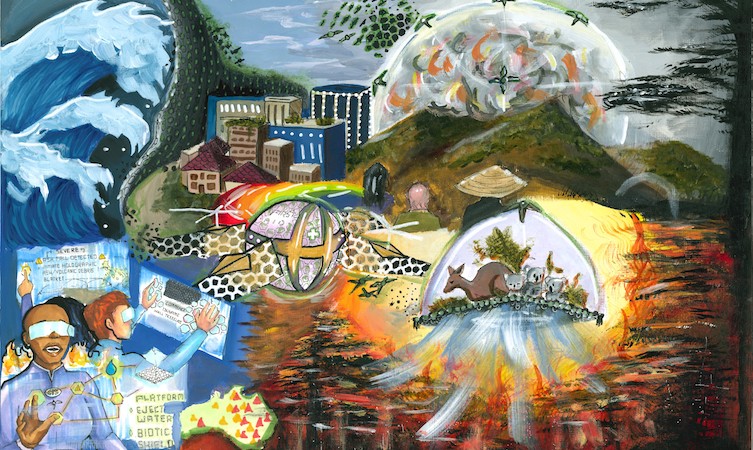 TGB Blog: How would you describe your style of art?
Sophie Morgan: "I paint in a traditional figurative way and I draw either from real life or from my imagination in line drawings I call blind drawings."
With the advent of technology, how do you feel about art slowly evolving from canvas to digital media?
Art is ever evolving and there are no rules!
SM: "Art is ever evolving and there are no rules! It's exciting to see the ways in which technology and art meet, and how the opportunity for creativity is expanding along with technology."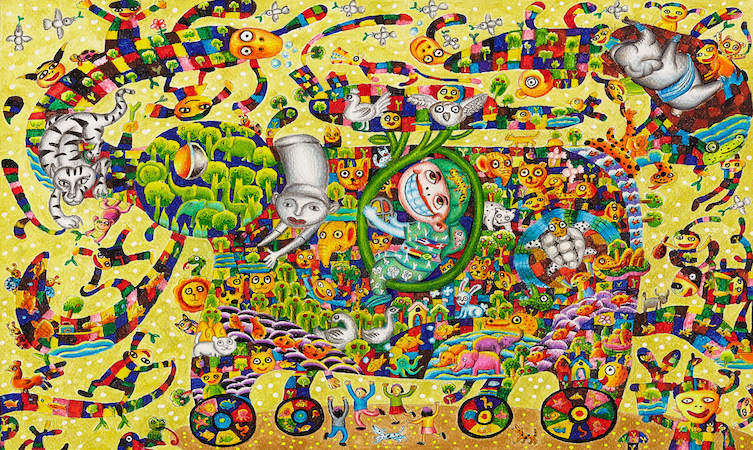 What tips would you share with our budding artists for the Dream Car Art Contest?
Think outside the box
SM: "Close your eyes and let your mind run wild. I would also suggest trying to forget what a 'vehicle' looks like, and think outside the box. Take what you know and imagine the opposite! For example, if you imagine a car with four wheels driving four people, how about imagining something with one wheel or without wheels, carrying hundreds of people at once perhaps, powered by sunshine and singing! Just have fun."
What exercises and resources do you think can help kids use their imaginations to the fullest?
SM: "Talk to your friends and family for inspiration, find out if anyone has any challenges in getting around and see if you can think of a way to help them. Have a think about any fairy tales, myths, books or films you have seen and what forms of transport did you notice that inspired you? For example a flying broom and an invisibility cloak. Also, look to nature and see if any of your favourite animals can inspire any ideas on how to move differently!"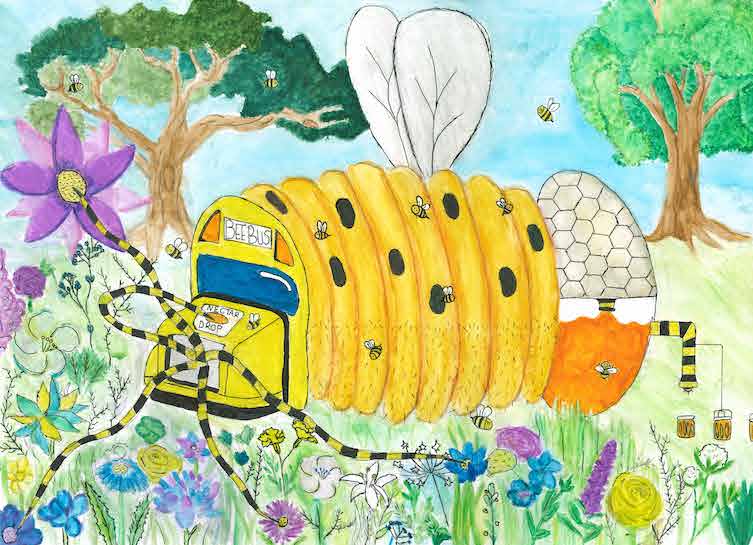 What advice would you give young people who are interested in art and drawing?
SM: "Just do what you love, draw and paint and make and move in any way that inspires you. Make sure you never let anyone stop you!"
Can entering competitions like the Dream Car Art Contest at a young age be a step toward a career in the arts?
Competitions are fun ways of testing your creativity
SM: "Competitions are fun ways of testing your creativity so I really encourage contests like the Dream Car Art Contest 2021. What is important to remember is that even if you don't win, you learn something new and who knows: your ideas could be the spark for more art in the future."
What would your dream car look like?
SM: "I want a hover car that's shaped like a black stallion horse and runs on piano music. Or if that's not possible, then my Toyota Land Cruiser Invincible – it's pretty dreamy!"
For more details on how to enter the Toyota Dream Car Art Contest and to read the full terms and conditions, visit this website.
Sophie Morgan was speaking to Neha Aggarwal