We've been talking about the many technical innovations in new Prius. One of our favourites is its solar-powered ventilation system.
We've all been there: it's a warm day, the car's been parked in the sun and getting inside is like walking into a furnace. To make life bearable you crank up the air-con full blast, using up more fuel and increasing emissions in the process.
But thanks to a world-first from Toyota, it's not a problem new Prius owners need worry about. A Solar Pack, offered as an option on the top-of-the-range T Spirit model, keeps the interior cool while you're away, with no drain on vehicle power or performance. It uses a series of solar panels neatly integrated into a sliding sunroof to operate the car's ventilation fan, bringing cabin temperature down from as high as 80° to 45°C.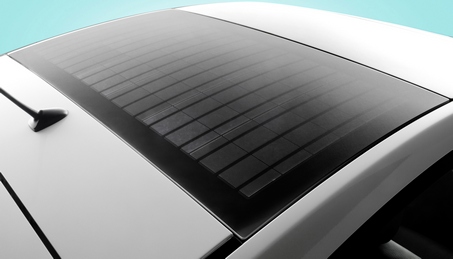 If you switch the Solar Pack on as you leave the car, it will automatically keep the interior cooler until you return to switch it off, or start the engine. It even waits 10 minutes before operating, so it doesn't get rid of cabin air that has already been cooled. There's no fuel used and no emissions produced; just solar energy and clever Toyota technology doing their thing to make life more comfortable.
The Solar Pack (£1,450 including VAT) also comes with a handy Remote Air Conditioning function: one blip of the A/C button on the key fob, and the air-con will run for up to three minutes before you get inside. It's powered by the high-capacity hybrid battery, and is another world-first for Prius: conventional 12V car batteries just aren't powerful enough to support this kind of function.
But then, conventional cars – literally – aren't as cool.