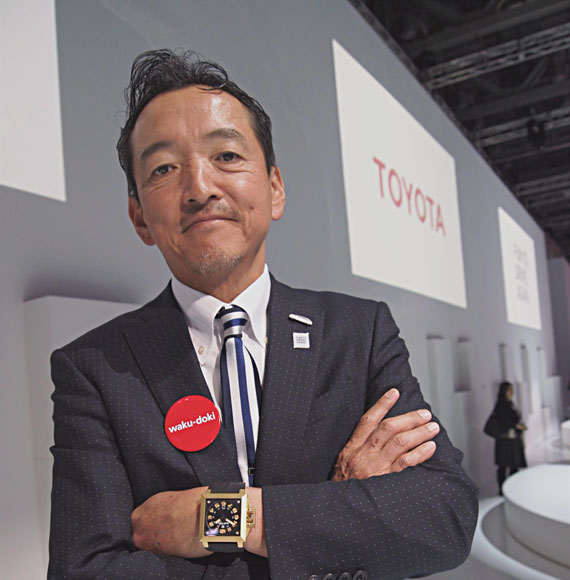 "Toyota has long set the pace for environmental and safety leadership among its car maker peers – but when it comes to design, grades have been mixed." writes design correspondent Guy Bird.
"Solid but not stand-out, reads the end of term report…
But now it wants to inject even more passionate design and driving characteristics into its cars, with an edict that comes right from the top.
As President Akio Toyoda recently declared: "Design needs to be reinforced as a priority in the future. In terms of freedom we're asking our engineers not to restrict our designers."
To put that idea into practice Toyoda-san has personally overseen the appointment of a new global head of design in Tokuo Fukuichi – a charismatic man with vast design experience ranging from the cool first generation Previa to the chunky Tundra (a US only pick-up).
And since becoming Toyota's most important designer in April 2011 he's already influenced the 2012 NS4 saloon concept with its smart lines and unusual catamaran-style rear plus the far future-facing 2011 Diji concept, that envisions customers in circa 2020 being able to turn the whole side of their vehicle into one big screen-saver, if they so choose.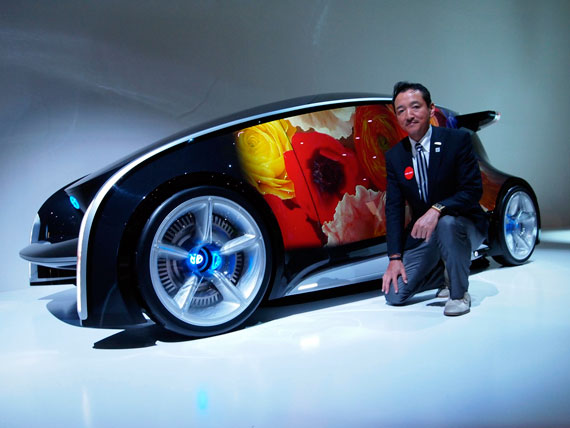 Fukuichi-san 'said it with flowers' with his image choice at the Diji concept's late 2011 Tokyo motor show unveil. It was a great original look.
Meantime, he's after a 'keener' more purposeful look to upcoming Toyota products, cue more angled front lights, a bigger lower air intake and cars that sit lower to the ground to look sportier.
To make more successful, passionate designs he's also giving his considerable 800-strong global design team – based in Japan, France and the US – more freedom to be creative and uses a soccer metaphor to show how he plans it to work.
"Bad design teams can be like very young football teams," he says. "Every person surrounds the ball – even perhaps the head coach – and everybody looks at the ball but not elsewhere. There's no tactics. From defender to attack each one must keep their position."
For the future of Toyota design he scribbles on a piece of paper, drawing a diagram that puts Toyota's Japanese studios in play as goalie, defence and central midfield, California-based CALTY and South of France-based ED2 as advanced central attackers, and Japanese subsidiaries Techno Art and Kanto Auto Works as flying wingers.
It's a plausible analogy. And the refreshing way it is delivered, with charm and a smile, suggests this young-looking 60-year old has humanity to go with his corporate power.
Most telling of all perhaps is the cool way the head of design gets his hottest ideas. He finds them in the sauna. "Just to sit on the boards with nothing to do, the brain can work. But after five minutes getting hot, I have to get out and memorise the image or idea [or it's gone]." Toyota design looks about to get exciting."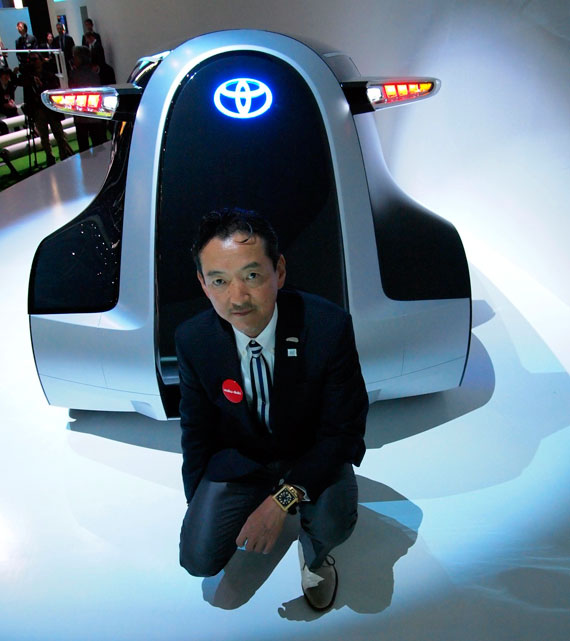 "Since the quiet passing of the Celica and MR2 in the late 00s, Toyota has concentrated on the making cars that do the rational stuff – like fuel economy, interior functionality and vehicle reliability – fantastically well." Says Bird, "Now it looks like the plan is in place to match that with design."
Guy Bird is a freelance writer and editor specialising in cars and design for the likes of CAR magazine, The Daily Express, Wallpaper* and Car Design News. He attends the world's auto shows from Paris to Tokyo and has road-tested the vast majority of vehicles available in the UK over the last 18 years.