After a seven-week break from track action the Dunlop MSA British Touring Car Championship season resumes this weekend at Snetterton in Norfolk, and Toyota's BTCC independents and their Avensis touring cars are more than ready for the off.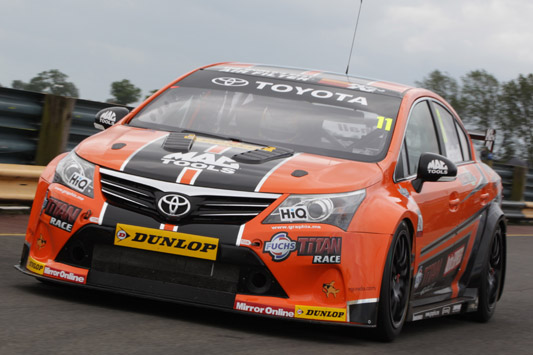 Dynojet Racing driver Frank Wrathall (above) will lead Toyota's trio into battle, with Speedworks Motorsport pairing Adam Morgan and Tony Hughes alongside.
Wrathall is hoping that Snetterton will mark a turning point in his BTCC season, just as it did last year. Frank's fourth-place finish and Independents class win there in 2011 was the beginning of a second-half surge in form which netted the rookie driver and team three podium finishes and a total of three Independents wins.
This year, as last, the Dynojet boys have been getting to grips with an all-new car; the winter was spent creating a new Avensis from the lessons learned from the first NGTC Toyota. It's been a battle, but top-four qualifying performances at both Thruxton and Croft hint at the potential of the package, even if there's been only the one podium race finish so far.
"Snetterton was the turning point for us last year," confirms Wrathall, "and the fourth place we scored was all the sweeter for being unexpected. But I don't know what to expect from Snetterton this year. We know in which areas we are struggling with the car, and hopefully we can dial that out. If what we have done to the suspension and the steering has worked, then we will have a good meeting, and one of those is overdue."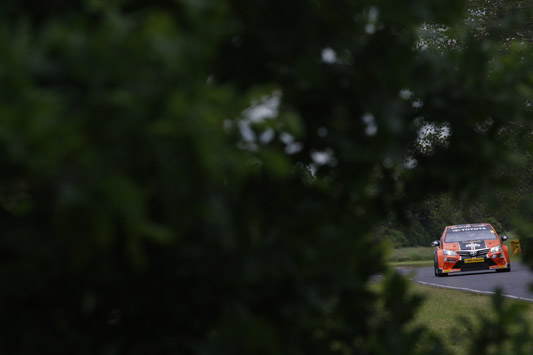 Wrathall's target for the remainder of the year is not only to consolidate and hopefully to improve on his ninth place overall in the championship but also to net the first race win of the modern BTCC era for a Toyota. "It's achievable," he adds, "but the key will be a good qualifying performance and a bit of luck in the races, which is something which has been in short supply for us so far this year."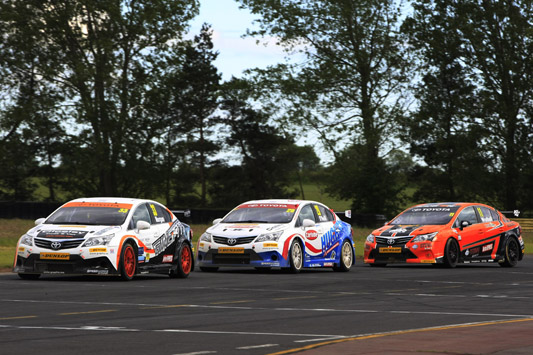 The team enjoyed a positive test last week at Brands Hatch: "The circuit was busy with other cars, so traffic was a problem, but we covered around 80 laps and got through the whole programme. I was pleased with how the Toyota felt, and it was great to get behind the wheel again after what feels like months."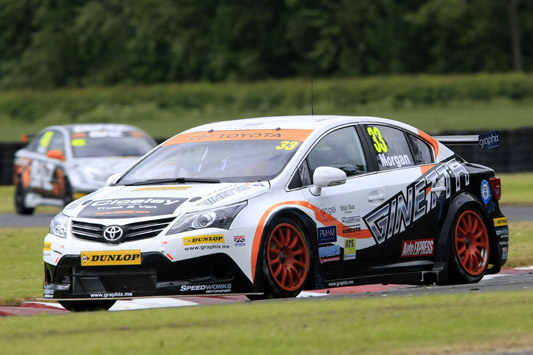 Speedworks Motorsport has meanwhile staged an extensive test at the Pembrey circuit in Wales, with experienced BTCC driver Paul O'Neill joining the squad as a follow-up to his Croft racing debut with the team. They spent two full days at the Welsh venue, with O'Neill taking turns at the wheel of both cars.
Team boss Christian Dick was delighted by progress: "It went absolutely 100 per cent according to plan. We had quite a schedule planned out for the two days that we were down there, a lot to cram in, and a lot of data collection for the engineers to go through, and they achieved everything that they wanted. It was really good and we have definitely taken a bit of a step forward. Hopefully by the time that we get through all the data that we have gathered then we can make an even bigger step forward. Paul, Adam and Tony were all very happy with the changes that we made."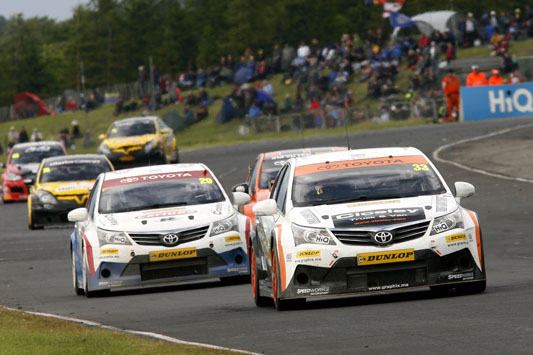 Added Adam: "It was the most productive test we've had this year in terms of set-up and going in the direction we want. Between us we got loads done and it was a great way to get back up to speed. It's great to work with Paul, who's been doing this sort of thing for so many years; his experience really shows and is a massive help."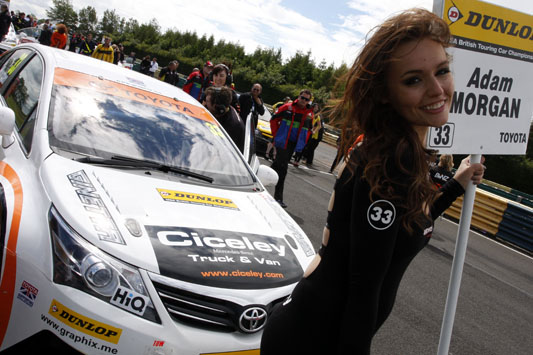 Morgan says his first target for Snetterton is a better qualifying performance: "I have been quick in free practice at the last three meetings but have then slipped back in qualifying. I need to try to get into the top 10 on the grid and out of the 'danger zone' further back where the driving standards are not so good."
Adam scored points in two of the three Croft races at the end of June, and is hopeful of adding to his tally this weekend. "I like Snetterton. I had a win there last year in my Ginetta, and with the step forward we have made with the Toyota in testing I am hopeful of a breakthrough."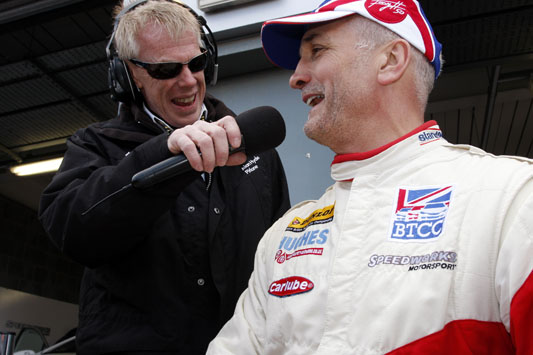 Hughes (above, with BTCC commentator Alan Hyde) stepped aside for O'Neill at Croft but Tony will be back in the Hughes Safety Showers Avensis this weekend: "Everyone around the team is positive as we look towards Snetterton following our successful test at Pembrey," he says. "We took some big steps. It was a very productive test and great to have Paul involved. We've put time into set-up which should help us hugely, plus it was good to keep off those cobwebs."
Saturday's Snetterton qualifying session will be streamed live on itv.com/btcc from 1515 with all three of Sunday's races, the first of which is at noon, live via the web and in HD on ITV4.