To celebrate Halloween, we thought we'd explore the darkest corners of the internet and find some real Toyota horrors – models and modifications that are sure to give you nightmares. Reader beware, you're in for a scare…
Frankenstein's Monster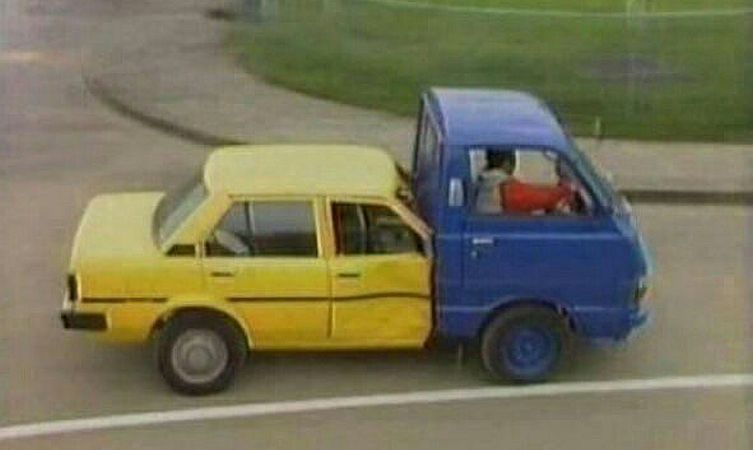 What happens when you force a Hiace and Corolla together? This (possibly genuine) car-crash. We're not sure if it's the awkward combination of two models that scares us, or the lack of effort in choosing complementary colours.
A Japanese Werewolf in England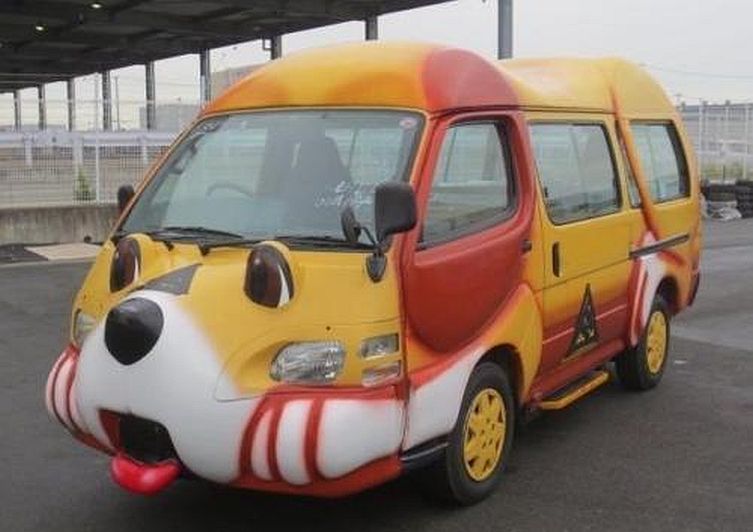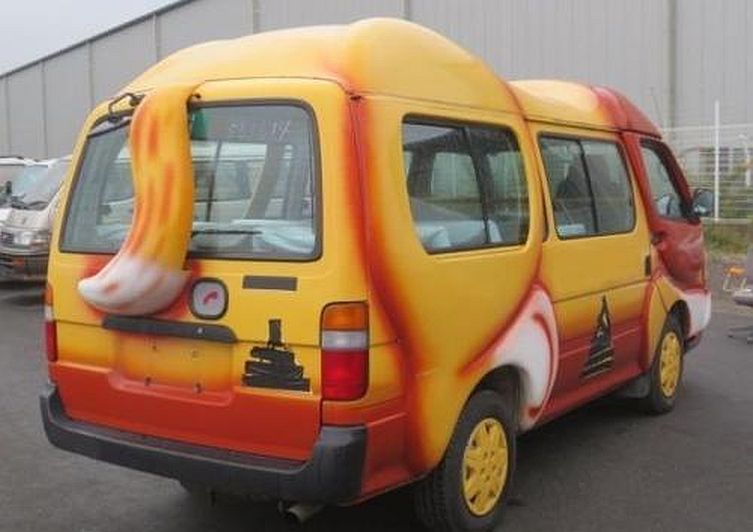 Let's make no bones about it, if you saw this in your rear-view mirror you'd have a fright. This canine-inspired Hiace is currently listed on eBay for a cool £12,999. It might be barking mad, but there's one element that makes it clearly a Toyota to be proud of; it's reported to have covered over 100,000 miles.
Prepared for the Apocalypse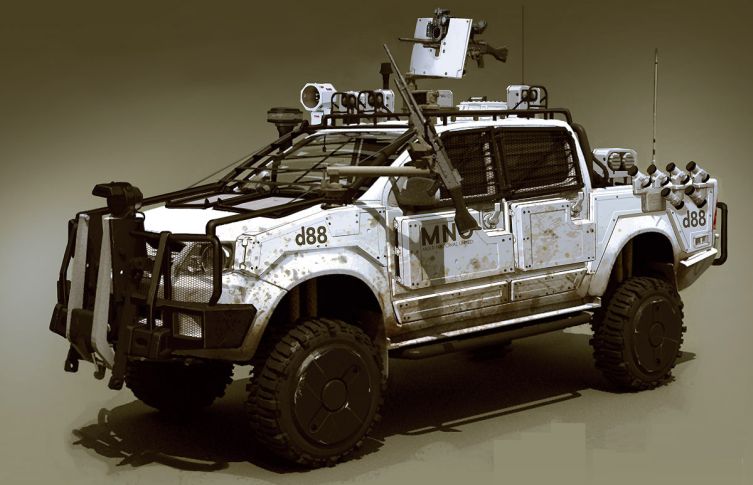 If the dead rise from their graves, we want this Hilux on our driveway. It's the perfect commuter vehicle for the George A Romero universe, featuring a toughened-up bodyshell and an array of armaments to keep the walking dead at bay.
Let Me In Out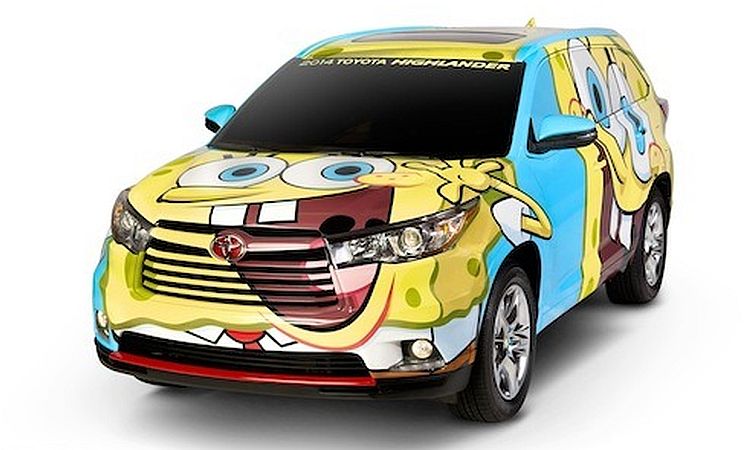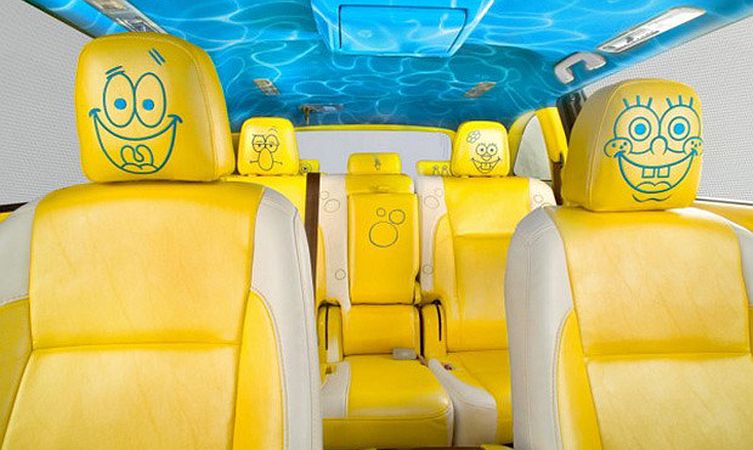 It might look innocent but the real nightmare with this Spongebob Squarepants-themed Toyota Highlander is that interior. Imagine being trapped in rush hour traffic with the faces of Bikini Bottom's citizens gurning at you in the rear-view mirror. Fortunately, the Spongemobile was a one-off concept created in 2013 for a partnership with Nickleodeon.
Getting Away with MR2der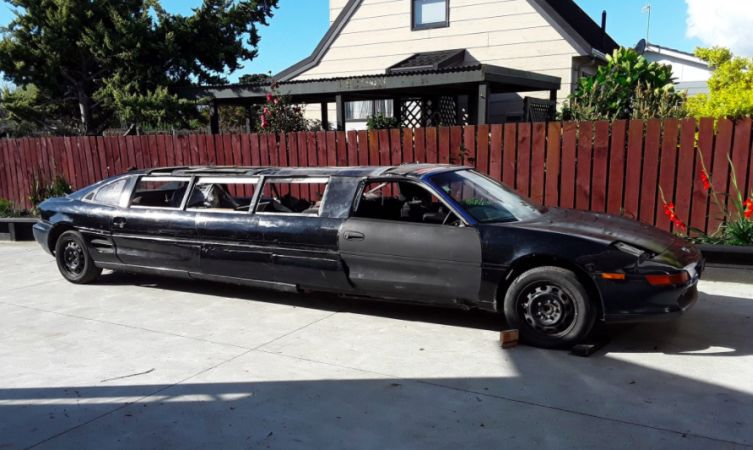 The Midship Runabout 2-seater made for the more discerning – or long-legged – customer? Maybe not. We're not sure what's gone into the making of this customised nightmare but we fear it's beyond the Toyota five-year warranty.
The UAE Land Cruiser Massacre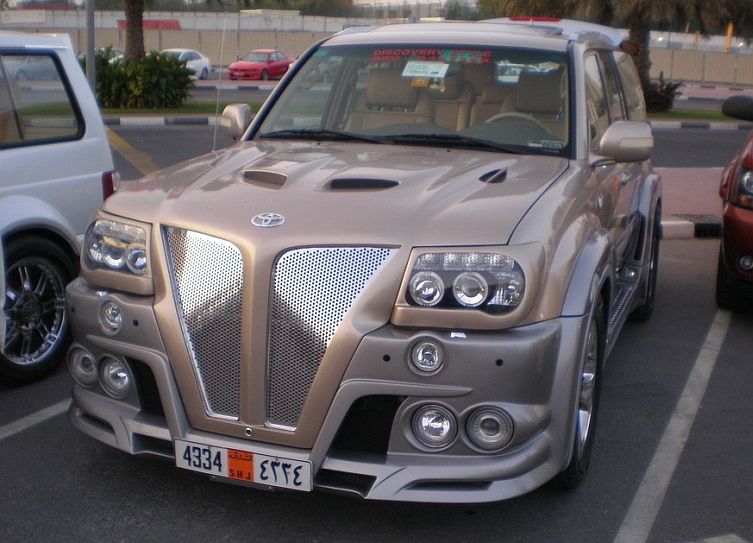 In the UAE, image is everything. So why not make a statement with a heavily modified Land Cruiser that cruelly robs the car of its striking looks? Information on this one is scarce but sometimes a picture paints a thousand words…
Eraserback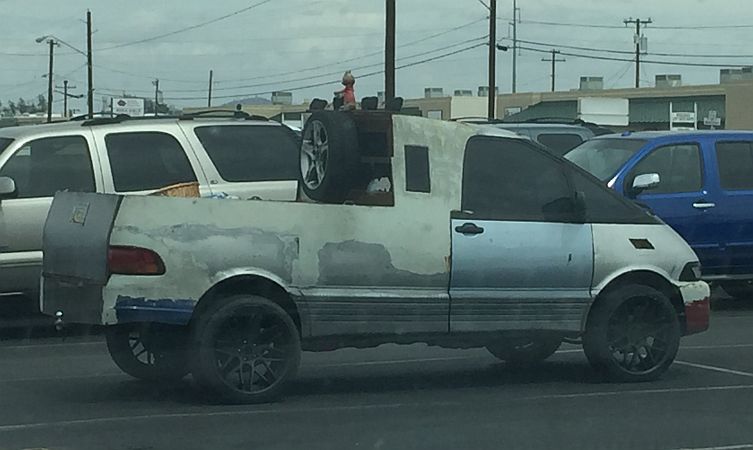 The Previa is a popular car for modifications because it's roomy and simple to alter. So we're sure there were great ambitions before this Previa pick-up turned out the way it did. Looking like something that was left to rust down a dark alleyway, the sharp custom cuts wouldn't fare well in an MoT, and we're not sure rear visibility is helped with the addition of a spare wheel attached to the rear window.
Read more: Ghost hunting with the Toyota Yaris