Is this the coolest Land Cruiser ever?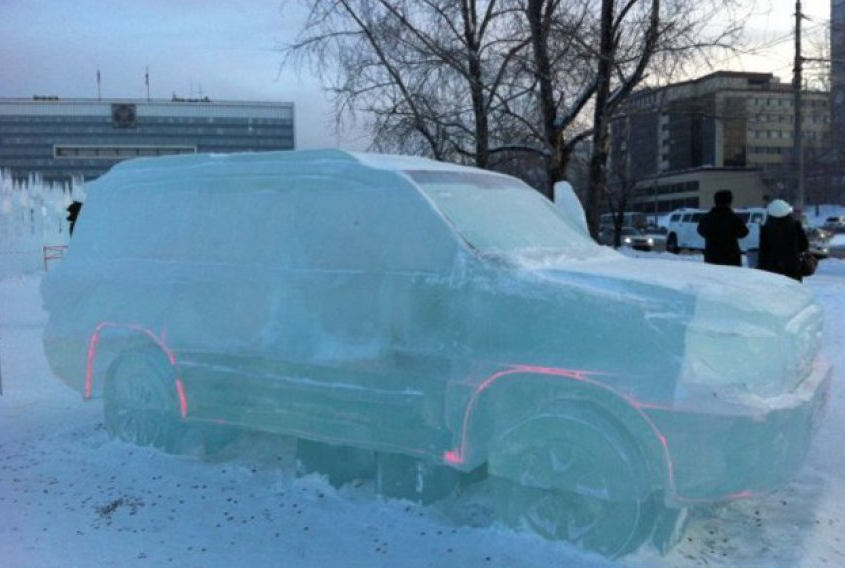 Ice sculptors carved this full-size Toyota 4×4 from ice – complete with a full interior (well, maybe they skipped the heated seats).
We think the shape is a pretty accurate take on the standard Land Cruiser – the highlighted wheel arches and Toyota badge really stand out. The permanently frozen-open door allows a glimpse inside – but the steering wheel could do with a good clean.
Information on the background to the images is scarce, but we believe they were taken at the annual International Snow and Ice Festival in Perm, Russia, where the sculpture has proved a key attraction.
What do you think? Have you ever attempted to make a car from snow (or ice)?