We're really excited to tell you about some changes that will be happening soon to Today/Tomorrow, the official blog run by Toyota in the UK.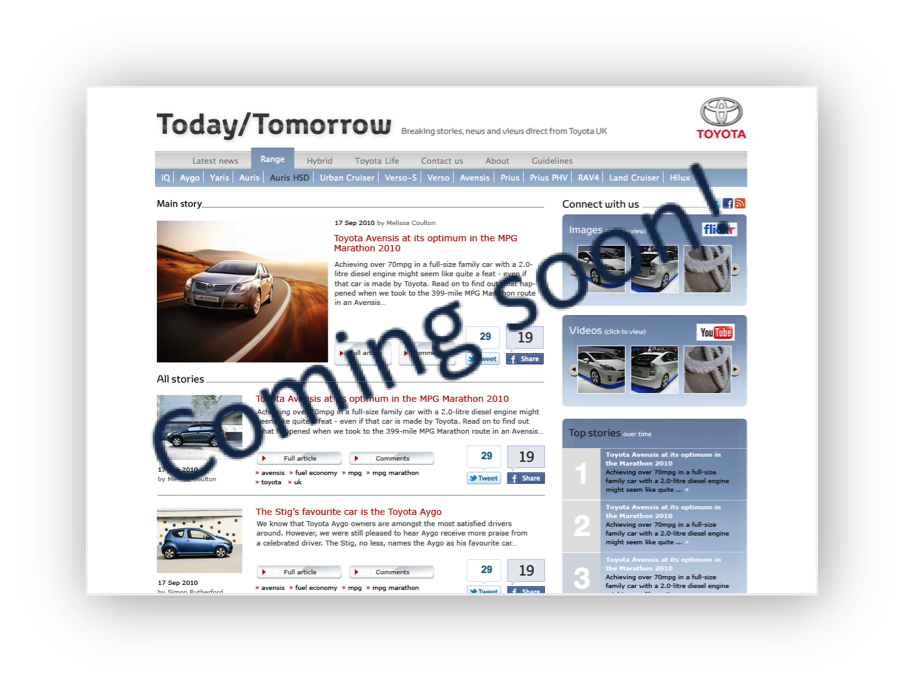 In the next few days, you will find the blog looks a little different. The blog will be simpler to use and content will be easier to bookmark and share across social networks like Facebook and Twitter. Each of the current Toyota models will have its own category, while the Toyota Life section will contain a mixture of highlights looking at Toyota's past, present and future.
We hope this means the blog will offer a greatly improved home for the latest Toyota content, breaking news and vibrant discussion around Toyota vehicles.
Of course, improvements never stop (here at Toyota, we call it Kaizen), so we'll be working hard to make sure these changes are just the next step in enhancing your online experience with Toyota.