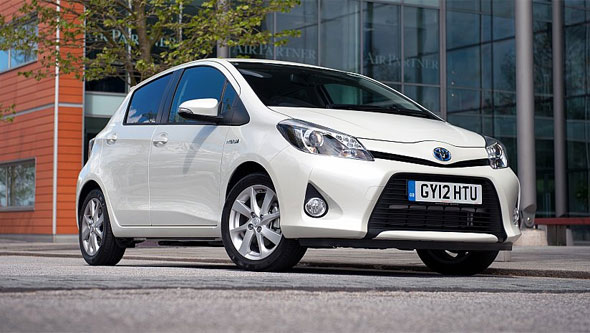 Newly released figures show that hybrid models spearheaded Toyota sales assault in 2013.
Last year marked the third consecutive year of growth for Toyota Motor Europe (TME), strengthening the manufacturer's market share by 0.2 percentage points to 4.7 per cent. Shared sales amounted to 847,540 (804,259 of which were for Toyota), an increase of 9,569 units over 2012.
Much of this increase can be attributed to the outstanding performance of hybrid vehicles, which secured an all-time sales record of 156,863 units – 43 per cent greater than in 2012. Among these, a total of 116,383 hybrid vehicles were produced locally in Europe, more than double the number made here the year before.
Thanks in part to a strong C-segment product offensive, hybrid models now make up almost a fifth of total TME sales, while Western Europe enjoys an even higher density at 28 per cent.
Sales of the Yaris Hybrid more than doubled, concluding 2013 with 49,774 units. Meanwhile, Auris Hybrid continued its upward trajectory, increasing sales by 66 per cent over 2012 with a final figure of 39,348 units. The introduction of Auris Touring Sports last year accelerated Toyota's presence within this segment, and it was interesting to note that 60 per cent of the 15,175 units sold were of the Hybrid model.
Other highlights of 2013 include a 59 per cent year-on-year increase in Auris sales, making the model a constant feature in the segment's top five sellers. The practical Verso enjoyed a 5.3 per cent rise in sales, while the newly launched RAV4 proved popular throughout Europe with a sales increase of 42 per cent.