Rockingham Motor Speedway presents a good opportunity for Toyota Avensis racers Frank Wrathall, Adam Morgan and Tony Hughes to shine on Sunday (23 September) when the Northamptonshire circuit plays host to the latest rounds of the Dunlop MSA British Touring Car Championship.
It's an important weekend particularly for Wrathall and his Dynojet Racing team as they battle to recover from disappointment last month at Knockhill, where engine problems sidelined them early on.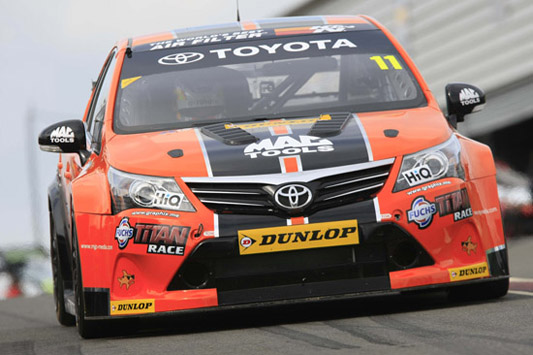 A new 2.0-litre turbocharged Toyota powerplant, featuring developments aimed at strengthening its already robust nature, has been fitted to the Dynojet Avensis and was shaken down at Donington Park last week. A further Donington test is planned for this week.
"Knockhill cost us a lot in championship terms," said Wrathall, who has slipped to 10th in the standings. "But one strong weekend can change everything. We are overdue some luck and hopefully we can get back to eighth – which I feel is more where we belong – at Rockingham."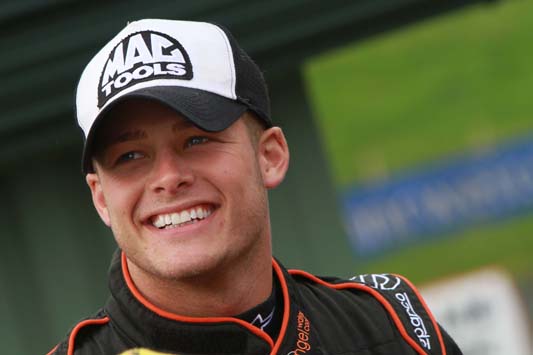 Rockingham was a happy hunting ground last year for the 25-year-old Lancashire driver, whose Avensis claimed third place in qualifying and a double race podium. Frank scored his best-ever BTCC results – pole position followed by a race second – last month at Snetterton. His target is a maiden race win before the end of the season.
"Rockingham was excellent for us last year; it was really the only place we had the Toyota spot-on. I love Rockingham, it is definitely my favourite circuit. I always tend to go well there and I enjoy it. I want to win before the end of the year, and Rockingham may offer the best chance we have of that: we will see on the day."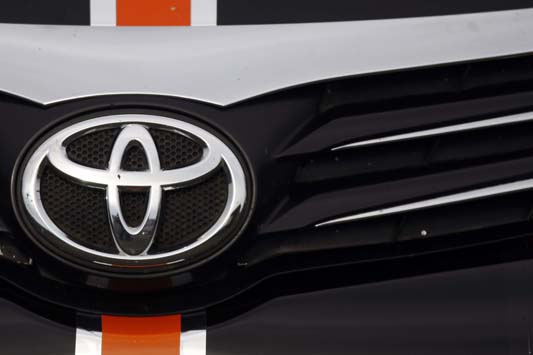 Speedworks Motorsport, the Cheshire team fielding Toyotas for Morgan and Hughes, is looking to build on the momentum generated at Knockhill, where guest driver Paul O'Neill raced an Avensis to a hat-trick of top-six finishes.
Team boss Christian Dick said: "We are aiming to make sure we pick up where we left off, and build on the performance that we have been growing. Rockingham should suit Adam more than Knockhill, although he did a very good job there and he has some good results to show for it."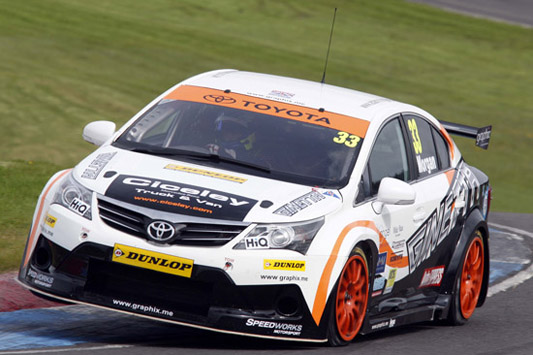 Morgan, 23, equalled his best BTCC finish of 10th in the first of the Knockhill races and in the final sprint of the weekend raced his Ciceley and Ginetta-backed Avensis from the back of the grid to 11th.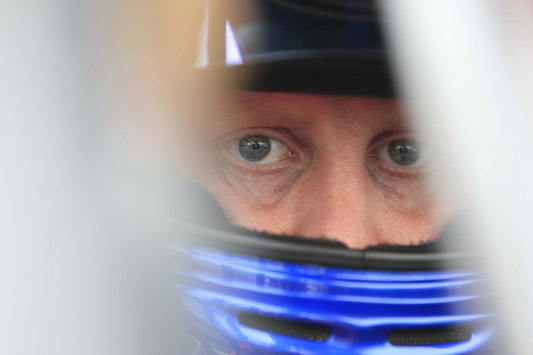 "I'll be trying to get a good qualifying," said Adam, "then to keep it on track in races one and two, and then have a go in race three. I really like Rockingham; it's a track I enjoy driving and I can't wait to get out there."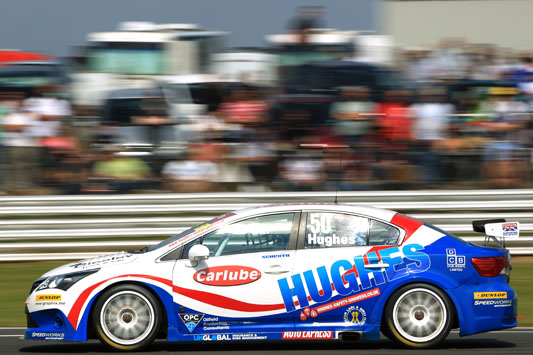 Like Morgan, Hughes is a BTCC Rockingham rookie – the Stockport-based racer missed the championship's 2011 visit to the motor speedway while his Toyota underwent some workshop revisions. With new-found confidence in his Hughes Safety Showers-backed Avensis following O'Neill's performances in it, Tony will be bidding to improve on his BTCC career-best 12th place.
Saturday's Rockingham qualifying session will be streamed live on itv.com/btcc from 1510 with all three of Sunday's races, the first of which is due off at 1130, live via the web and on television, in HD on ITV4.