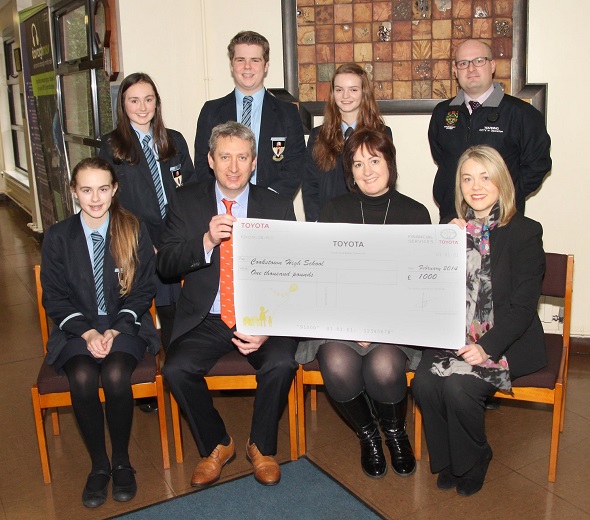 The Toyota Fund for a Better Tomorrow is a scheme that allows Toyota dealers to apply for funding of up to £2,000, to be used to support local community projects, principally those with a focus towards environmental, road safety, and education. Now in its third year, we take a look back at its efforts in the last year.
Cookstown High School & Holy Trinity College
Mid Ulster Cars in Northern Ireland are supporting Cookstown High School & Holy Trinity College in a collaboration project to develop an ECO-Garden. It is hoped that this project will promote a good working relationship between the schools as they are from different religious backgrounds.
GASP Motor Project
Toyota has also supported GASP in piloting the 'Breaking Down The Barriers' project. This is an initiative devised to support young people with learning difficulties in developing basic mechanic skills. The short course  also provides those involved the chance to improve  their social skills by meeting new people and experiencing new situations.
Valley Park School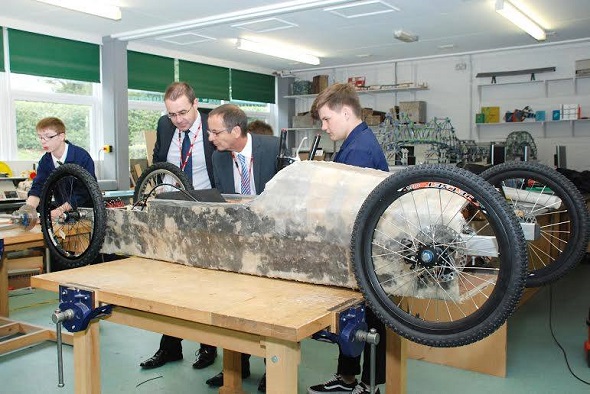 In the south east, Beadles Toyota Maidstone are supporting the Green Power Team at Valley Park School. The Green Power Team educate young people in sustainable engineering and technology. Working with the Toyota Centre, Valley Park school will design, build and race an electric car at a National Level.
Planting up Whickham
Looking further north to Gateshead, Tyne and Wear, Hodgson Toyota is keeping the commuter town of Whickham ship-shape by planting flowers & raised beds in tandem with volunteers from 'Planting up Whickham', a group of green-fingered volunteers from the local community.
The thinking behind the project is to teach young people about plants & growing cycles, and encourage them to take plant their own raised bed.
In total, there is £191,000 in the Toyota Fund for a Better Tomorrow for financial year 2014. If you have a project in mind that you think would benefit from the scheme, visit your local Toyota dealer, or send an email to the Corporate Social Responsibility Team at Toyota GB to csr@tgb.toyota.co.uk.