Dynojet Race Team Toyota Avensis racer Frank Wrathall will be one of the youngest drivers on the grid for this season's Dunlop MSA British Touring Car Championship, but the 24-year-old from Lancashire already has a wealth of track experience under his belt, having been karting since the age of 10 and a Ginetta sports car racer since 2007. He claimed his first race win in a Ginetta in 2008 and last year was the Ginetta G50 Champion. We caught up with Frank as preparations for the coming BTCC season – which gets underway at Brands Hatch at the beginning of April – become feverish…
You must be champing at the bit to get behind the wheel of the Avensis… When will you take delivery of the new car?
We are hoping that we will have it in time for the BTCC Media Day on 24 March. It's a frustrating wait because if we had the car now we'd be in pretty good shape. But I take the view that the first few rounds were always going to be challenging, no matter how long we had the car. I'm still very busy, I have plenty to do getting everything ready equipment-wise, and being as organised as we can before the first race. I obviously have great help, especially with my sponsors Graphix sorting the team clothing and the new team truck, which we are getting painted and liveried.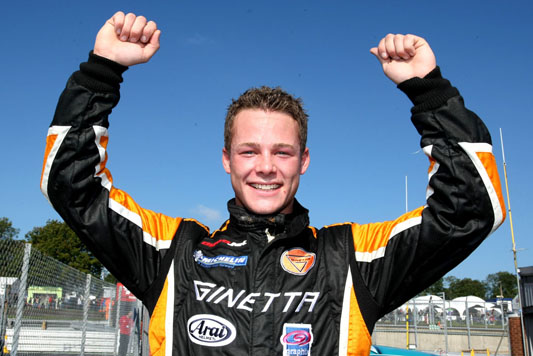 And you have been training and out on track also?
Yes, I like to go running a lot; I find it the best form of training. We hired a Clio Cup car and went out for four days in that, at Rockingham, Silverstone, Brands Hatch and Thruxton, to help me get used to front-wheel drive.
How did you find the switch from the rear-drive Ginetta which you are more used to racing?
It is very different. It takes a little time to gel in any new car. It took me a while to get to grips with it but by the time I had done a day I was quite comfortable. I have also been having a bit of tuition from [World Touring Car driver] Rob Huff to help speed up my learning process with a bit of coaching, which worked out great.

So you can hit the ground running when the Avensis is ready?
Yes, but of course it depends how smoothly things run; if all goes according to plan there's no reason why we shouldn't get out testing three times between the media day and the first rounds. We will have to do the best we can when we get the car. When I was testing the Clio at Thruxton the Avensis test car was out: it looked great. They are getting through a lot of testing with it, and that's reassuring for us. I have also been to see it at GPR Motorsport's factory: the level of workmanship on the car is spot on. I was really impressed.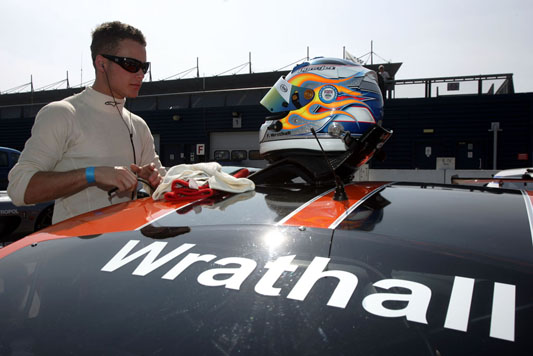 Do you have a favourite circuit?
My favourites are the Brands Grand Prix track and Rockingham. For whatever reason, Rockingham is a track I have clicked with. I've always done well there and have won more races at Rockingham than anywhere else. And Brands, I just really enjoy driving the circuit.
And a least favourite?
Oulton Park. It's the circuit where I feel the most pressure on me. It's my local circuit and a lot of people come to watch and support me, and I just always seem to have bad luck there. The track itself I like and I have had good results there the past couple of years, but never won a race.
What would you say is your biggest achievement so far in motorsport?
Definitely winning the Ginetta G50 Championship last year. It was a massive boost. Obviously, winning any championship is special, but winning a championship at that high a level against such good opposition meant it was a real achievement. And doing it with my own team even more so.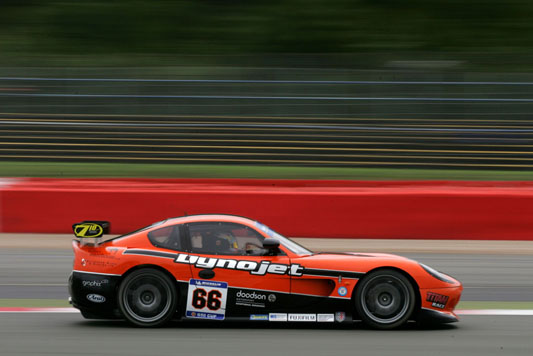 What do you hope to achieve in the BTCC this season, and in the future?
It's really hard to say for this year. We are keeping our expectations very realistic: it's a very hard championship, we are very new to it and have a lot to learn, and we have a brand new car. I'm expecting the first few meetings to be incredibly difficult. If we can improve at every meeting and not stop improving that will be the sort of achievement I am after. If we were able to break into the top 10 that would be an incredible achievement for our first season. Eventually I want to win in touring cars and to make a name for myself.
Which BTCC drivers do you admire and respect?
I respect the people who have been in touring cars for a long time, like Jason Plato and Matt Neal. People like Matt have built up their careers over a number of years and have been consistently running at the front and winning championships. That's what I would like to achieve in my career.
What do you do when you're away from racing?
I work in the family business, Dynojet, on the bike side, looking after the engine tuning company and selling performance parts for race bikes. I rode bikes from the age of four and was mad about them. I rode them for years but the faster the bikes got the less comfortable I became with them. Then I tried a kart at the age of 10 and was hooked straight away. Pretty much everything I do revolves around motorsport, but I'm into football and support Preston North End. I go along to cheer occasionally but mostly I'm just too busy with the cars.
The opening rounds of the Dunlop MSA British Touring Car Championship take place at Brands Hatch on 3 April at Brands Hatch – you can buy tickets here – with all the action live on ITV4.
For more pictures of the Avensis BTCC racers, click here You can follow the progress of the BTCC Avensis racers throughout the season here on the blog, on Facebook and on Twitter