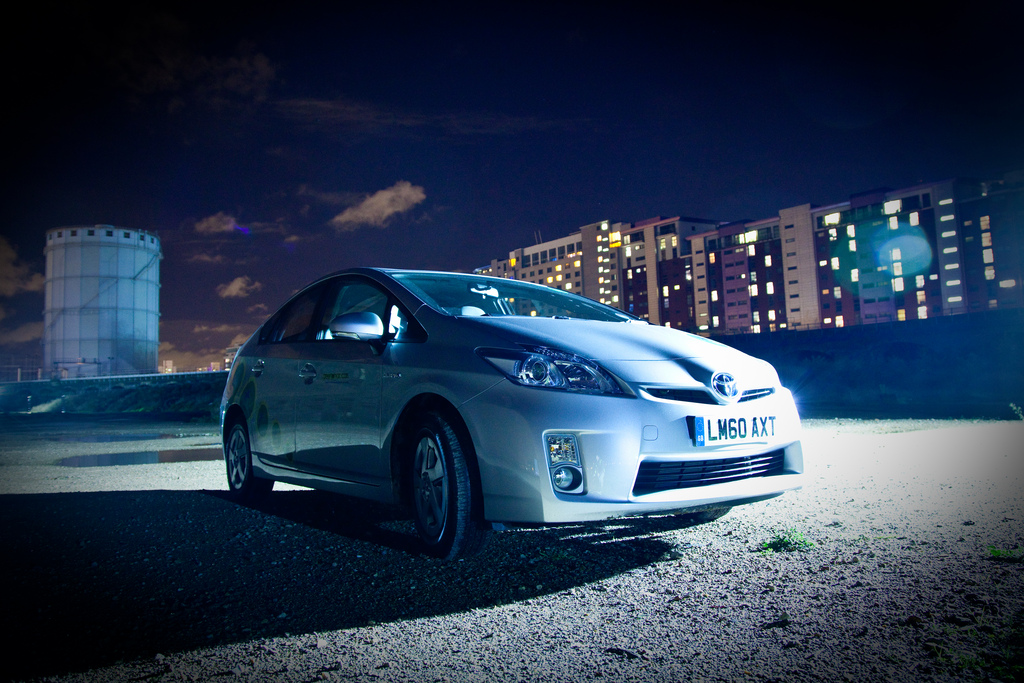 If you're a Londoner, the sight of a green tomato-emblazoned silver Prius cruising the city streets in near silence will probably be a familiar one. Here at Toyota GB we are big fans of greentomatocars, the London-based taxi company running these head-turning cars – and Lighter On London, their latest campaign which stars the third-generation Prius, looks set to make them some more.
In the film, laser technology is used to trace green illustrations onto London buildings such as Battersea Power Station. As the laser wand moves across a surface, a camera and a computer generate graphics which are then projected onto a building.
[vimeo]http://vimeo.com/17554319[/vimeo]
Behind-the-scenes pictures can be found here.
To find out more about greentomatocars and why Prius is their car of choice, click here.