"Northern Namibia," Dr Stander informed the group, "is perhaps the world's last real wilderness." The scientist, who has spent more than 20 years studying the beautiful desert-adapted lions which live deep in the bush, added shyly: "I'm normally out there in it, living in my Land Cruiser, so I'm not very good at speaking to people."
Dr Stander had been asked to pop in from the bush to our tented camp and set some minds at rest on day two of the 2018 Land Cruiser media launch. A male lion and his lioness had broken into a sheep pen the previous week and killed 170 animals, perhaps half a mile away. It was behaviour the scientist, burnt desert black by decades in the heat and scratching his long grey beard, admitted he was surprised and concerned by.
"We darted them and moved them 300km. Unfortunately, the male came back and when you passed my Cruiser in the bush earlier he was a mile away. Don't worry, I'll be up all night to make sure he's not in the camp. That said, maybe try to visit the lavatories before you go to bed rather than in the middle of the night."
It was a story which resonated with the UK journalists and Toyota staff on the launch. This was real. It wasn't a game park; it was thousands of miles of wild country. We were merely passing guests, and the rugged, sun-bleached and rocky world around us would carry on being itself whether we liked it or not. Nothing artificial here.
'Nothing artificial' summed up the amazing launch pretty well, too: four days of driving the uprated and improved Land Cruiser through some of the world's harshest terrain.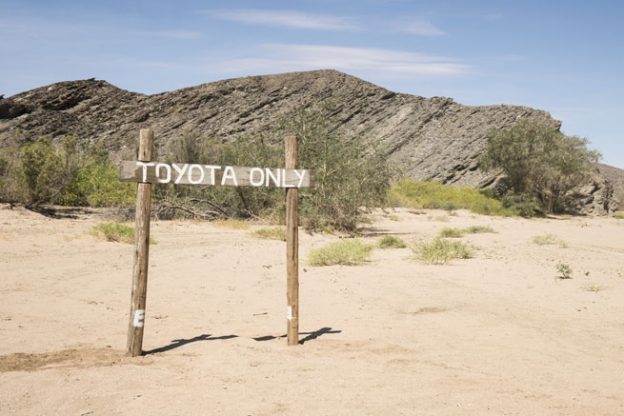 Out here it is no exaggeration to say that a breakdown can mean death. It's one of the reasons why the Namibian bush is one of the most unspoilt places on Earth but also the world's largest Toyota advert. On these dust and gravel roads – indeed, almost any road across the country – the Toyota badge is all you see. Land Cruisers old and new and Hilux in the main, but also some interesting four-wheel drive Toyota vehicles we don't get in the UK.
"The car coming the other way is a Toyota," joked one journalist in a play on words around the company's old slogan.
The new Land Cruiser is an even more comfortable and well-equipped vehicle than its predecessors but at its heart is capability. Africa, South America, the Arctic and Australia are all key markets. It's the world's number one luxury SUV in terms of sales, including Europe – a fact that surprises many. It has to be able to do it, not just look like it can do it.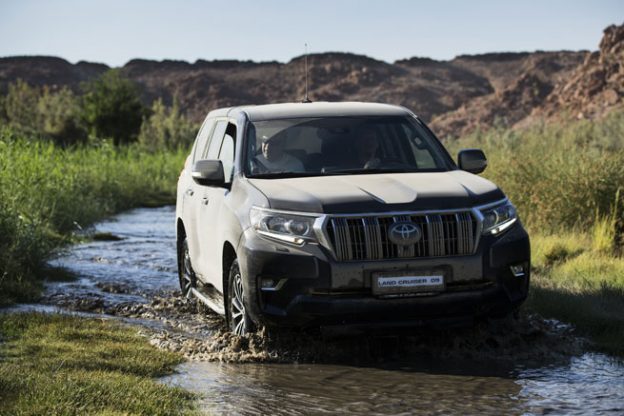 That's why journalists were surprised by the sheer amount of hard, tough, difficult off-roading on offer. "Lots of manufacturers would never let us do this. It would all be carefully controlled little off-road tests," said one.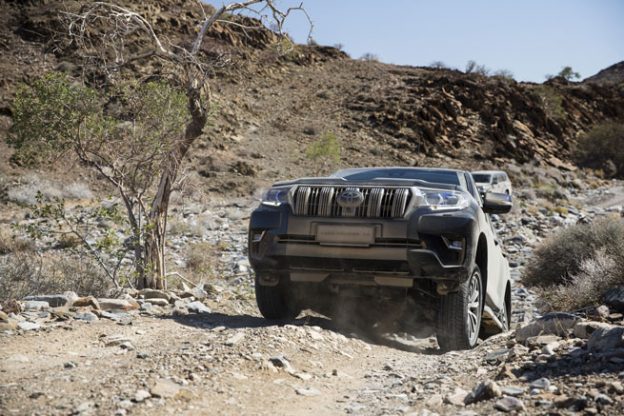 Well, this was not definitely not 'little.'
Flying in to the port city of Walvis Bay from Johannesburg, the guys drove 60km on road and then up the beach, visiting shipwrecks and seal colonies before camping on the sand.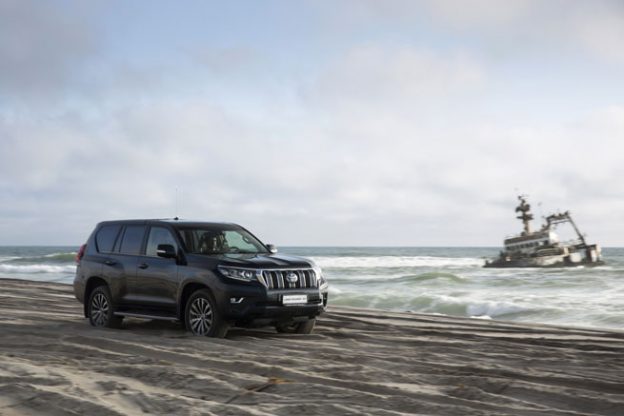 The next day we headed north-east to the rocky deserts and towards the magnificent peaks of Verbrande Berg (Burnt Mountain in English), Namibia's highest peak.
Coffee stops on the scorching sand of the 18km wide Messum Crater (pictured below) and then 70km of driving over rocks where no path existed, often using Land Cruiser's amazing Crawl technology to let the vehicles find the way and unstick themselves. All the way we were watched by curious baboons and high-flying eagles before reaching our second night camp. Here we met Dr Stander but, pleasingly, not the lions.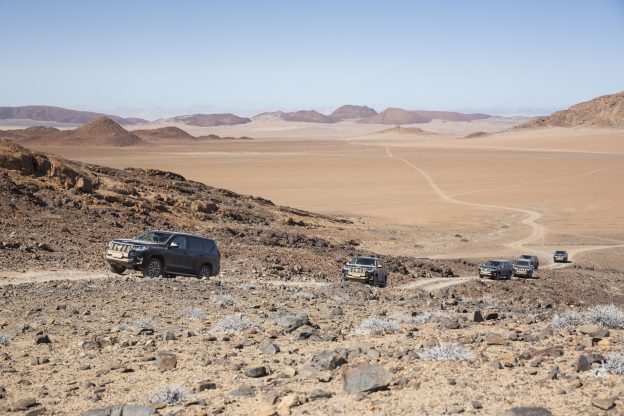 Day three involved hundreds of kilometres of driving on numerous terrains, from dry river beds to swamps, impossibly steep mountain tracks to high plains dust roads, where the thermometer would regularly top 43 degrees Celsius, finally ending up in Swakopmund for our first night under a solid roof since landing.
For the media it was a chance to consider the vehicle they'd been driving, transpose some notes, edit some video and set about getting all that back to the UK for their readers and viewers.
It was also a chance for all of us to consider Namibia. Eating fresh fish above the waves at the end of a long jetty stretching out into the Atlantic, we all admitted we had fallen in love with a country five times the size of the UK but with a population of only 2.5 million (there are actually more seals in Namibia than people).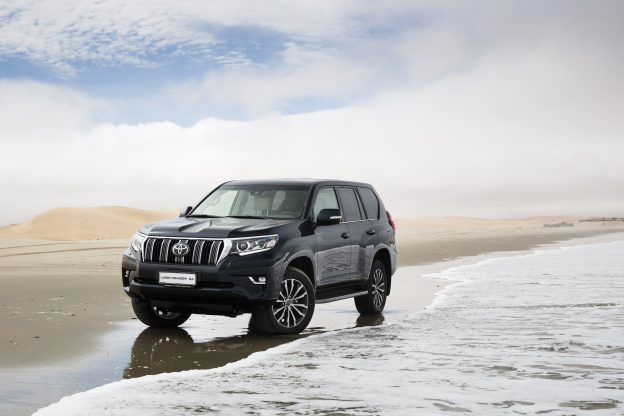 It was rugged and unforgiving, harsh and dangerous, yet utterly beautiful and completely welcoming. All of us agreed we'd love to come back. Luckily, if we do, there are lots of places to hire a capable vehicle. As long as you want a Toyota, of course.
SEE ALSO
Postcard from Barcelona