Momentum is building in society's transition from reliance on fossil fuels to an electrified future powered by hydrogen. In view of this fact, Toyota organised a 500-mile media road trip through Germany and Denmark to showcase the products and companies at the forefront of this shift. Naturally, a fleet of hydrogen-fuelled and zero-emission Toyota Mirai models provided the means to connect these dots.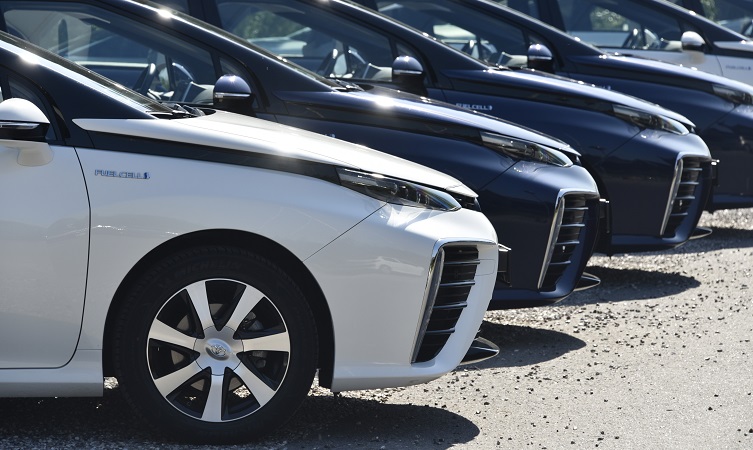 Day one: Hannover, Germany, to Wolfsburg, Germany
The starting point for our journey was the German base of Alstom, which produces a wide range of railway systems and can trace its roots to Stephenson's Rocket. The company is busy converting existing diesel trains to run on hydrogen fuel cells, which is apparently more cost-effective than building hydrogen trains from scratch. Four of these Coradia iLint trains have been ordered already, and Alstom is on track to sell a further 60 units.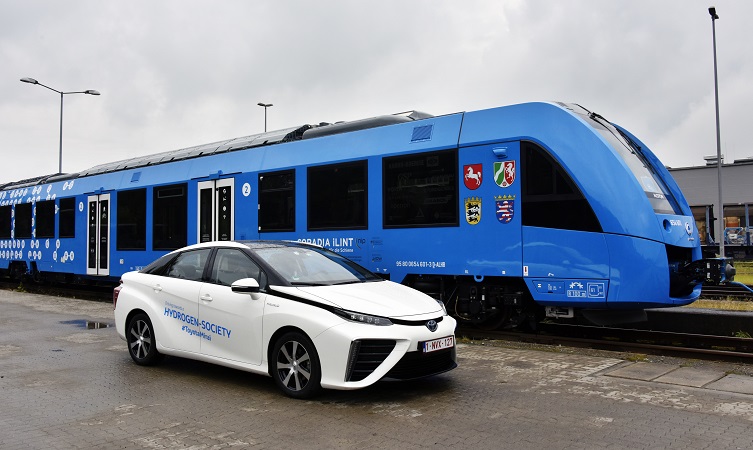 The company is converting existing diesel trains to run on hydrogen fuel cells
After being escorted to a test track, we were delighted to see a bright blue Coradia iLint approach us – smoothly and quietly, with no fumes or smoke. It can travel at speeds of up to 87mph and offers a range of 620 miles after a 15-minute refuel, and of course its only emission is water.
An Alstom representative explained that hydrogen is readily available and can be produced by gas reformation or electrolysis from green energy sources, which reduces CO2 emissions by 100%. But promoting a hydrogen-powered future for the railways also has to make economic sense, so it has been calculated that a hydrogen train will have paid for itself after ten years of operation and be serviceable for a total of 30 years. Considering that diesel trains are not being replaced and that electrified lines are expensive to install, hydrogen rail travel has a bright future ahead.
The group's departure from Alstom was to be in a fleet of shining Toyota Mirai, each emblazoned with the legend: Driving towards a hydrogen society. We began with a 45-minute journey to a hydrogen station in Wolfsburg, where the refuelling process was explained to us. The process was straightforward and similar to refuelling a car with petrol, only with a slightly different nozzle.
Day two: Wolfsburg, Germany, to Flensburg, Germany
An early briefing examined the future of hydrogen-powered transport and how the element is the most promising and abundant fuel for long-term energy de-carbonisation. Its viability is exemplified in the Toyota Mirai, which was the first mass-produced hydrogen fuel cell vehicle. Over 300 examples have been sold so far in Europe, with more than 6,000 sold worldwide since its introduction.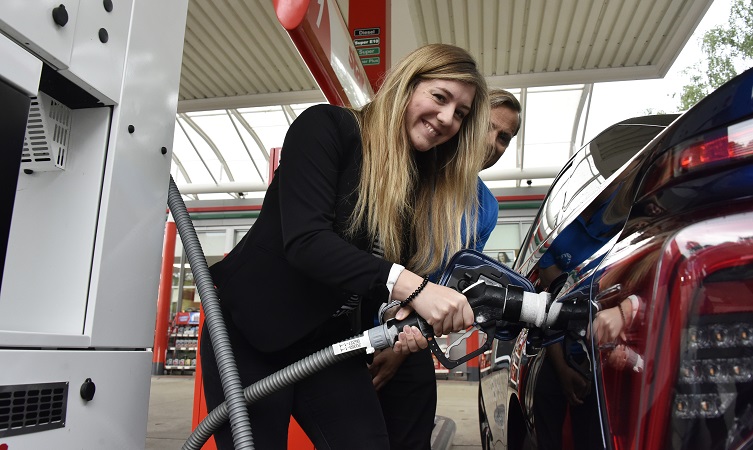 Hydrogen offers many advantages for the aviation industry
Setting off in our own Mirai, we drove towards the ZAL TechCenter for aviation research in Hamburg. There we learned about the company's work in developing hydrogen fuel cell systems for the aviation industry and its further research into hydrogen infrastructure development.
Similar to road cars, hydrogen offers many advantages for the aviation industry. The fuel can be liquefied for storage and transportation, refuelling times are quick compared to pure electric power, which means less time is wasted on the ground, and fuel cell technology offers longer operational times compared to batteries.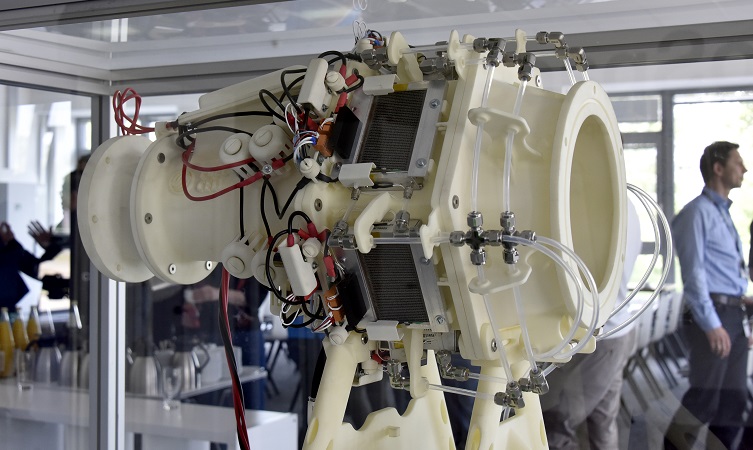 ZAL's research projects are examining hydrogen-fuelled auxiliary power units (as above) to power on-board systems, hydrogen power for both manned and unmanned aircraft, as well as hydrogen infrastructure at airports. Apparently it often takes nine different petrol- or diesel-powered ground support vehicles to service an aeroplane, while 67% of air passengers arrive at the airport by car. So the potential for emissions reduction is huge.
From ZAL the group was collected by a fleet of Toyota Mirai in distinctive Clever Shuttle liveries. Clever Shuttle is a new German ride-sharing concept that already has a fleet of 140 cars, divided equally between hydrogen fuel cell and battery electric vehicles. The company's algorithm pools passengers travelling in the same direction, which increases the number of people occupying a vehicle from an average of 1.2 per hour in a conventional taxi to 2.3 passengers. The result is fewer unique journeys and half-price fares for those that choose to hail a Clean Shuttle ride.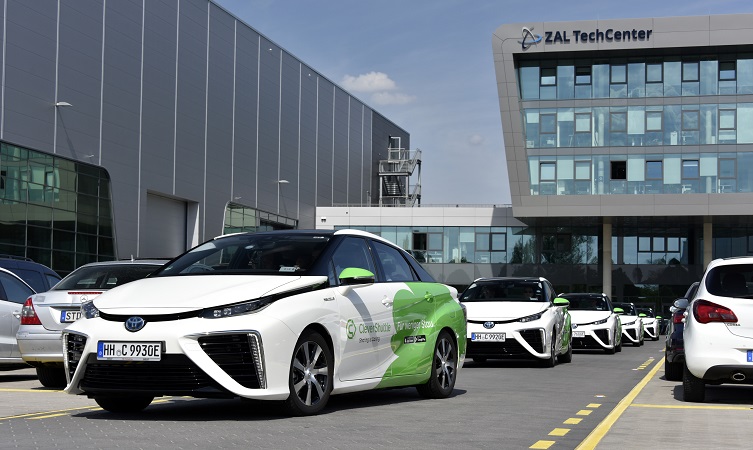 Fuel cell vehicles… could save up to 68 million tons of fuel and almost 200 million tons of emissions
We were dropped off at Shell's premises on the other side of Hamburg, where a presentation had been organised by the fuel supplier's New Energy business. It informed us that a study commissioned by Shell in conjunction with the Wuppertal Institute for Climate, Environment and Energy predicted that in 2050 the 113 million fuel cell electric vehicles on the road could save up to 68 million tons of fuel and almost 200 million tons of emissions in that year alone.
Shell believes the key to developing a hydrogen-based society is collaboration between governments, the energy sector and vehicle manufacturers. Such collaborations have already resulted in the construction of 43 hydrogen refuelling stations in Germany, 93 stations in Japan and 11 in the UK (two of which are for buses), with many more planned. As more hydrogen is demanded, more fuel will be produced, which should in turn lower the cost.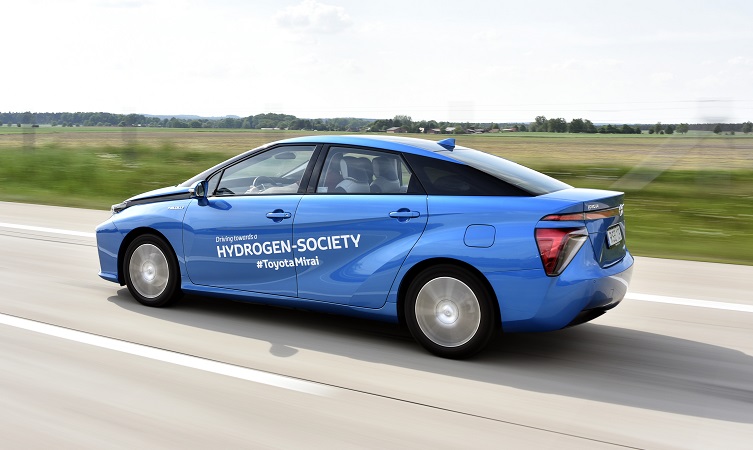 Day three: Flensburg, Germany, to Copenhagen, Denmark
With a long drive across Denmark ahead of us, we hit the motorway and achieved our best fuel economy so far in the Mirai – 0.9kg per kilometre. Driving through Jutland, the garden island of Funen, and across the Storebælt Bridge to the main island of Zealand, our destination was a meeting with Hydrogen Denmark and members of the Danish parliament in the capital Copenhagen.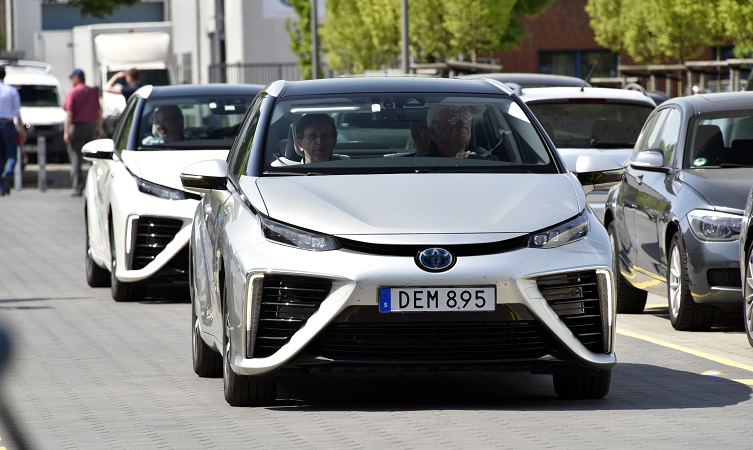 During the meeting we learned about a Mirai owner who has driven over 100,000km since 2015 and the $9 billion pre-order for 800 hydrogen heavy-goods vehicles by brewer Anheuser-Busch. To further encourage uptake, the Danish government has decided not to tax hydrogen-powered cars until 2021, by which time its goal is to achieve a 50% sales proportion of fuel cell and battery electric vehicles. It believes the future of hydrogen depends on storage and utilisation of the existing fuelling infrastructure, but are also looking at the impact of transporting hydrogen via existing gas pipes and equipment.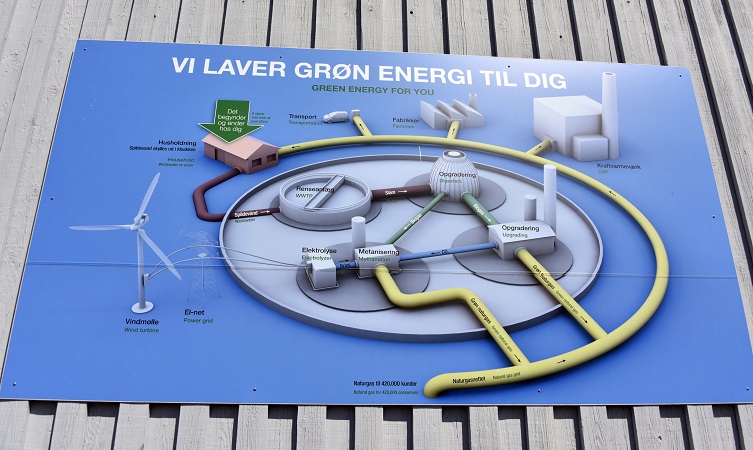 All the car had emitted during the 500 miles was pure water
After lunch we drove a short distance to our final stop-off at Electrochaea's demonstration facility to hear about its BioCat project. The company's vision is to be the world leader in power-to-gas energy storage, and its BioCat project is an experimental pilot study which uses biomethanation combined with a proprietary biocatalyst to convert and store energy. Apparently, a 50 Megawatt BioCat system can store enough energy to power 125,000 households per annum.
A short drive to Copenhagen's Kastrup airport signalled the conclusion of our enlightening journey. We had been partnered with a Toyota Mirai for almost 500 miles and enjoyed every minute of the three-day journey, comforted in the knowledge that all the car had emitted during that time was pure water. We had also been left with a strong vision of a hydrogen-powered future and experienced several giant leaps toward a de-carbonised world.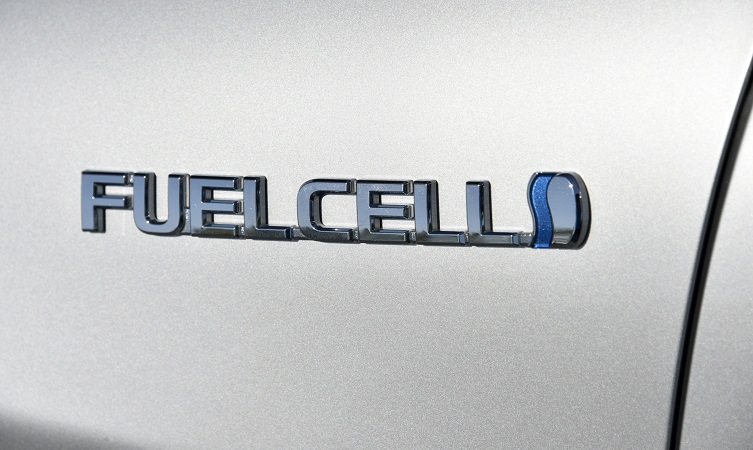 Learn more: How does the Toyota Mirai's hydrogen fuel cell work?