Postcard from… is a series bringing you closer to the action of Toyota's launches and events across the world.
Last week we went to sunny Copenhagen on a weekend away for the launch of the new Toyota Aygo. Joining us for the fun were Toula Rose (@toularose), Cocobeautea (@cocobeautea), Alessandra (@alessandraminko) and Federica (@lafedina).
2018 Aygo launch: day one
A short, 90-minute flight took us from Heathrow to Copenhagen, where we stepped into bright sunlight and 24-degree heat – very different from the cool England we had left behind. Due to the spontaneous, Just Go nature of the trip, we weren't sure what was in store for the weekend ahead. But we knew it was going to be a busy one.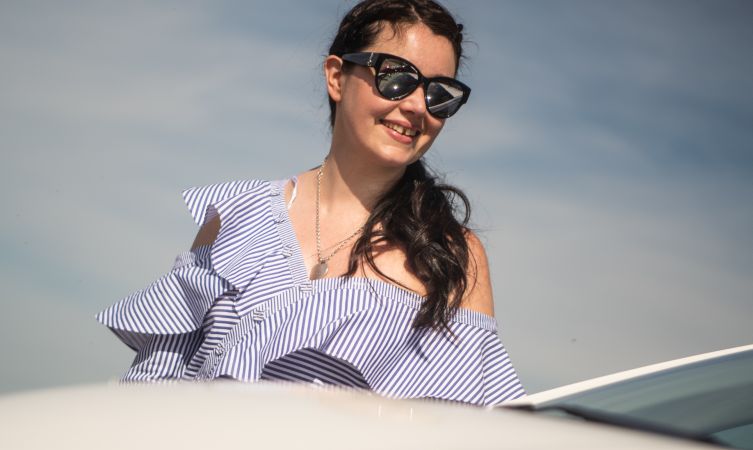 After arriving at the hotel we had a couple of hours to explore before our welcome presentation, where the new 2018 Aygo would be unveiled. Guests were offered a glass of champagne as they walked down the steps to the hotel waterfront, where we were welcomed by our Danish hosts. A bi-tone blue Aygo x-clusiv was displayed on the harbour front and everyone reached for their phones to grab their first snap of the new car.
It was then announced that our river taxi was ready to take us to dinner – a delightful sightseeing cruise that passed the Christiansborg Palace government building, the Copenhagen Opera House, and Amalienborg Palace, home of the Danish royal family; all while watching the sun set. Our four-course evening meal at the Michelin-starred Restaurant Søren K was delicious and set a stylish tone for the rest of the weekend.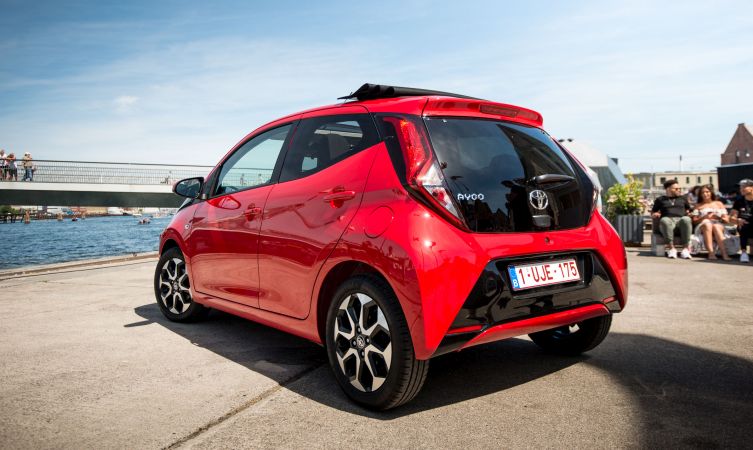 2018 Aygo launch: day two
After an early start and too much breakfast, each UK social media influencer was assigned their own Aygo and given a suggested route planned out by our hosts, based on common interests. This meant each route was unique and included a variety of activities from boat rides to jewellery making, pottery shops to museums. This programme guaranteed everybody a great day, and the weather did not disappoint either.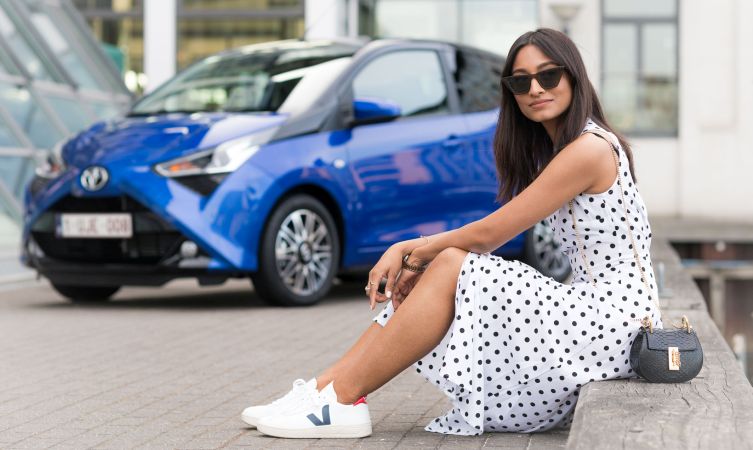 Getting the hang of a left-hand drive car and the city's bike-friendly priorities made for some interesting moments. However, the new Aygo's intuitive nature and powerful air conditioning meant that everyone kept their cool, while the multimedia system's ability to sync with our mobile phones and mirror GPS maps kept everybody connected and on-track.
After a busy day navigating Copenhagen's streets the group enjoyed some downtime before heading to the popular Meatpacking District of Copenhagen. The area is brimming with restaurants, bars and clubs, all housed in old meat packing factories, which give the area its unique style. While the locals set-up boom boxes in the street and started dancing and singing, we watched from Gorilla, the restaurant that excited our taste buds over an incredible, 15-course meal.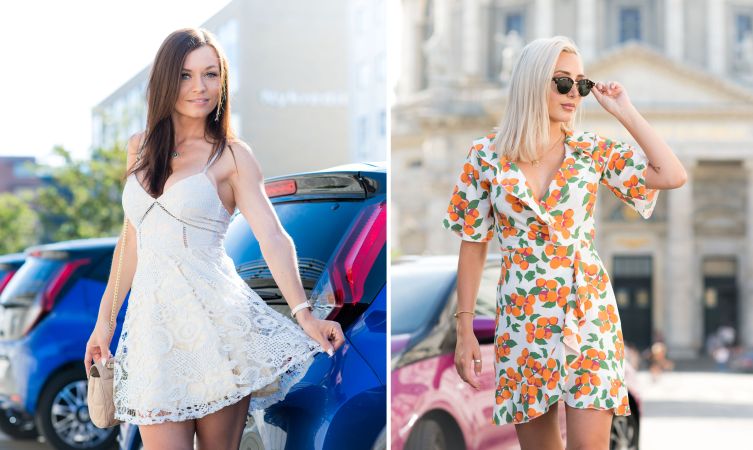 2018 Aygo launch: day three
On our final day, the influencers were given free reign to explore the city. Some started by driving to Central Hotel og Café, Copenhagen's smallest hotel and coffee shop, for a drink, while others toured the old, cobbled streets around the queen's palace.
A final lunch stop at Toldboden allowed the group to sit by the harbour and take a breather after a full weekend of activities, before hopping back on the plane to England.