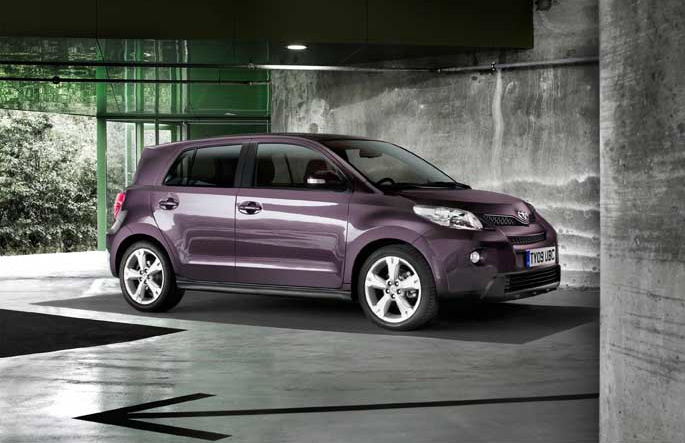 Toyota gives priority to building cars that are as safe as possible. In 2009, we received a 5-stars rating for all three new cars that were evaluated by Euro NCAP (iQ, Avensis and Prius).
We are therefore very surprised that Urban Cruiser only received a 3-stars rating by Euro NCAP. As for any other Toyota vehicle, we had submitted Urban Cruiser to rigorous in-house tests, which indicated that Urban Cruiser would secure 5 stars.
We are currently investigating the Euro NCAP result in detail, in order to understand why there is a difference between our Toyota assessment and Euro NCAP's rating.
Together with other car makers, we are also discussing with Euro NCAP on certain aspects of their evaluation methodology, which might also explain why the rating is lower than expected.
We remain fully convinced that Urban Cruiser is a safe car.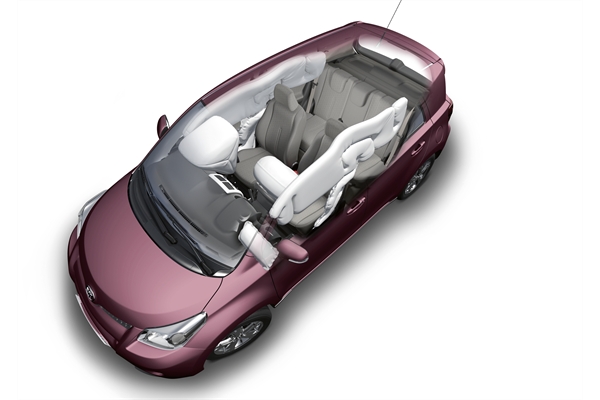 The 3 star rating for Urban Cruiser has been triggered by the "Pole Side Impact" test.  For other categories such as pedestrian protection, child protection and safety assist (VSC fitment, rear seat belt reminder), Urban Cruiser complies with the 5-star rating threshold.
During the Pole Side Impact test assessment, the dummy head area deceleration slightly exceeded the demand value of Euro NCAP.
There is a difference of opinion between us and Euro NCAP on a technical matter, namely peak acceleration of the head area in the Pole Side Impact test. Toyota and other ACEA members are currently working very closely with Euro NCAP in the spirit of mutual understanding and collaboration to resolve this difference.
Our in-house tests, which are designed to meet the highest safety requirements, indicated that the protection provided by the head curtain airbag would be in line with a 5-stars Euro NCAP rating. Therefore we are very surprised by this assessment. We need to investigate this further before providing more comments.
Urban Cruiser has been designed to offer the highest level of active, passive and pedestrian impact safety performance.
Its lightweight yet highly rigid impact-absorbing bodyshell incorporates a significant percentage of high tensile steel. Impact absorbing material is used in all the door trims to reduce impact forces on passengers' backs and chests in a side collision, and the door armrest structure has a crushable design to further absorb side impact forces.
The bonnet has an energy-absorbing structure and a crushable cowl at its rear edge. The bonnet lock is set well down, away from the upper bonnet surface, and upper and lower leg impact absorbers are incorporated into the vehicle's front structure. Additional absorbers are positioned where the rear edge of the bonnet meets the upper wing, and front wiper motor has a collapsible bracket, designed to help prevent injury in a pedestrian impact.
All Urban Cruisers are fitted with seven airbags: driver and front passenger airbags, driver's knee airbag, front side airbags and full-length curtain shield airbags. All seats have three-point ELR (emergency locking retractor) seatbelts with a pre-tensioner and force limiter function. ELR locks up the belt when the load on it exceeds a preset value. During a collision, the force limiter fractionally reduces seatbelt tension to reduce impact forces on the wearer's chest. Active front headrests are designed to reduce whiplash injury in rear-end collisions. If a rear impact of sufficient force occurs, the headrests automatically move forwards and
upwards to support the head.
ABS, Electronic Brakeforce Distribution (EBD), Brake Assist (BA), Traction Control (TRC) and Vehicle Stability Control (VSC) are fitted as standard to all Urban Cruiser models.
Once again, we remain fully convinced that Urban Cruiser is a safe car.
[youtube]https://www.youtube.com/watch?v=YTss05ny-m0[/youtube]