Tommi Mäkinen rarely gets things wrong. Standing looking out on Lago San Roque on the final morning of last year's Rally Argentina, the Toyota Gazoo Racing World Rally Team principal couldn't have got it more right.
His driver Ott Tänak was 46 seconds in the lead and looking as solid as the rocks he was about to thread his Toyota Yaris WRC between along the famed El Condor stage. This was what Mäkinen had seen. This was what Tänak's previous boss Malcolm Wilson had tried to keep to himself – raw Estonian speed.
Ott had spun on the first stage proper. Clipping a rock had turned the car around and forced a mid-stage three-point turn. Losing time, he tumbled down the leaderboard, coming to rest in ninth place.
From the very next stage of that rally and for the following 12 months, Ott Tänak and his Yaris WRC has been the class of the field. In the 272 stages he and co-driver Martin Järveoja have completed since that spin, they've won 87 of them. Of the 15 stages they contested post-spin in Argentina last year, they were quickest on ten.
It's that sort of strike rate and those sort of stage statistics that send Mäkinen misty-eyed.
"Ott can control the game now," says the Finn, himself a four-time World Rally Champion. "When you have a car that is working like you want then you can do anything, you can drive like you want. No problem."
Sébastien Ogier, six-time world champion and former team-mate to Tänak, has seen the change coming.
"He is there now," says the Frenchman. "He's a real fighter and he really has the speed. Always now, we are looking to the time of Ott…"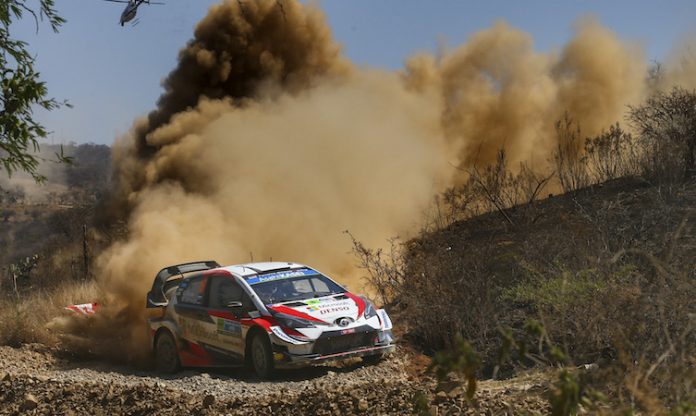 Last season fed Tänak's confidence beautifully. Post-Argentina he had a car working precisely as he wanted and he had the Toyota Gazoo Racing team aligned and on the same page. Not even a handful of retirements could break his stride; and when it comes to modifying his strategy, as he did for the gruelling Turkish round last season, he's been able to do that too.
That unlikely Asian success not only clinched a WRC hat-trick (following wins in Finland and Germany) but it powered him into last year's title fight. Turkey demonstrated the team's ability to keep calm and keep winning under the most difficult of conditions.
He might have missed last year's title but the speed hasn't stopped coming.
Granted, Ott might start Argentina third – not first – in the championship, thanks to a puncture in Corsica last month that cost him a shot at victory. But he's led three of the first four rounds, won one and beaten everybody on 22 out of 55 stages run in 2019.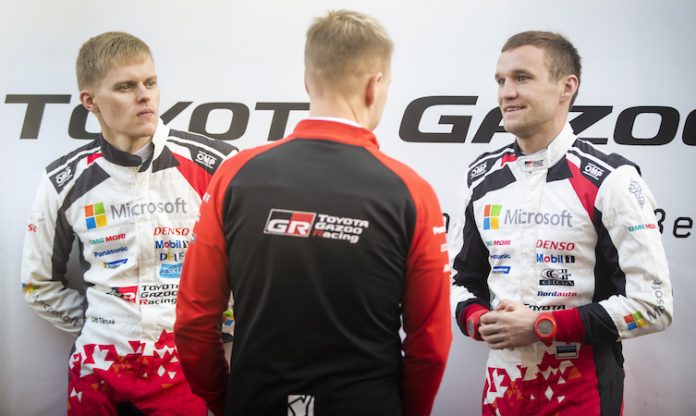 With 96 WRC starts under his belt, the 31-year-old is demonstrating the level-headed, consistent and shockingly quick approach other drivers spend a career searching for.
It hasn't always been that way. Earlier this month, Tänak attended the premiere of a movie made about his career to date. Perhaps the title wasn't the most original: Ott Tänak – The Movie, but the rollercoaster ride, the unwavering commitment and mind-boggling action was pure Hollywood.
Tänak starts work on the sequel in Villa Carlos Paz, Argentina, this week.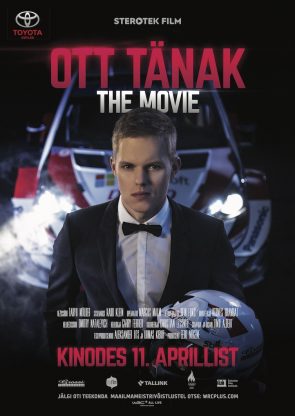 Rally Argentina, the fifth round of the 2019 World Rally Championship, begins on Thursday 25 April and concludes on Sunday 28 April. The crews will negotiate 18 special stages, making up a total of 216 competitive miles. 
Read more of our WRC 2019 stories:
Kris Meeke on the atmosphere in Toyota Gazoo Racing
Jari-Matti Latvala's guide to snow driving on Rally Sweden
Ott Tänak's guide to road sweeping on Rally Mexico
Seb Marshall's guide to pace notes on the Tour de Corse