If Ott Tänak leaves 2019 Rally Spain with two more points than Sébastien Ogier he will make history. He will become the first ever Estonian World Rally Champion – and the first Toyota driver to wear the crown since Didier Auriol in 1994.
There is, of course, the small matter of Thierry Neuville. The Belgian remains in the title fight… just. Rightly, he points out that 60 points are still on offer from the two remaining rounds of this year's championship. But he goes to this week's penultimate event 41 points behind Tänak. To maintain any kind of presence in the scrap for this year's championship, Neuville needs to outscore Tänak by 12 points. He hasn't done that since Argentina. So, let's focus on Ott versus Ogier.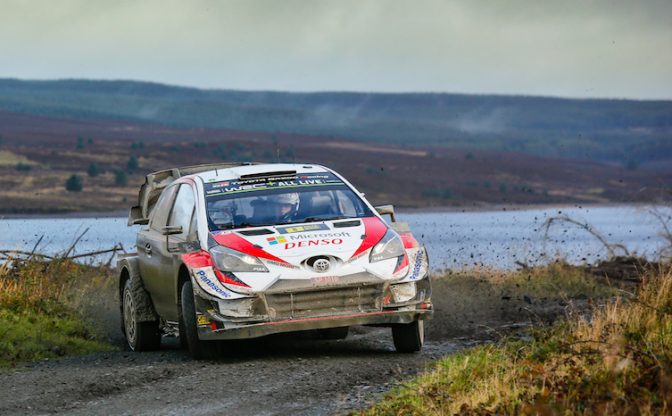 Two points. That's what he needs. That's the focus. Victory on the rally would be enough. That would secure him 25 points in his Toyota Gazoo Racing World Rally Team Yaris WRC, meaning the best Ogier could do – with second place in the classification and five bonus points from a Power Stage win – would be 23.
More than anybody, Tänak's aware his time has come. He missed out in a last-round thriller last season and is determined not to go down that road again.
"The pressure is on," he said. "There's no doubt about that. We need to deliver and now we really need to deliver. We need [a] big performance. The time to perform is now."
Much as Tänak wants to secure his maiden title, he's aware there's no need to panic. The season finale at Rally Australia's waiting next month if he doesn't seal the deal this week.
"I guess the focus will be on me, but at the same time [Sebastien] Ogier and Thierry [Neuville] will have to go all-out [to keep the championship alive]. There's no doubt about that from their side. But for me, there's no need to risk everything," he said.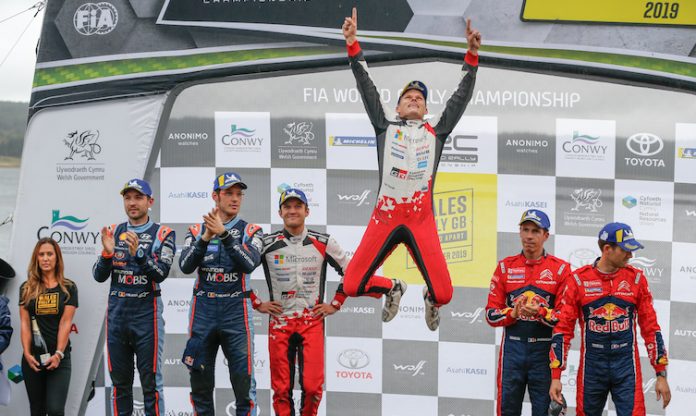 Momentum is definitely with the 32-year-old, who arrives on the Costa Daurada, southwest of Barcelona, with five victories from the last seven rounds. And Spain's one of his favourites. He led until a puncture on Rally Spain last season and he doesn't mind the mixed-surface format at all.
"The gravel's not too rough," he said. "It can be quite loose and we know it could be tricky for us on the first day, because we'll be running first on the road on gravel, but I believe our performance should be good on both surfaces. The Tarmac stages are some of the best of the season and we were already fast on this event last year. Hopefully that will be the case again this time and we can get the result we need."
2019 Rally Spain runs from 24-27 October. The event comprises 17 special stages, making up a total of 325.56 competitive kilometres and an overall distance of 1288.85km.
Read more of our WRC 2019 stories:
Kris Meeke on the atmosphere in Toyota Gazoo Racing
Jari-Matti Latvala's guide to snow driving on Rally Sweden
Ott Tänak's guide to road sweeping on Rally Mexico
Seb Marshall's guide to pace notes on the Tour de Corse
Ott Tänak: Toyota's star of rally stage and movie screen
Toyota Gazoo Racing's red hot WRC Chile packers
The heady heights of Rally Portugal
Why Toyota's rally aces wear menthol-infused underwear
Why Jari-Matti Latvala is ready to fly in Finland
Meet Toyota Gazoo Racing's rising rally star
WRC Turkey: slow and steady wins the rally
A tour of the Wales Rally GB stage in a RAV4