The launch of the new Toyota RAV4 is no small task… In this interview the man responsible, Alain Dujardyn, explains why
Q. The most noticeable thing about the new RAV4 is the way it looks. It's more distinctive than the previous model, and incorporates the look of the new-generation Auris. How did you approach the design?
Alain Dujardyn (AD): "When Akio Toyoda became president of Toyota Motor Corporation, he made it clear we had to accelerate the evolution of a new dynamic and distinctive look of the vehicles we make. You can see this on new generation Auris, and now on RAV4, and you will also see it on Prius and Avensis, for example, as they are refreshed. We call it the Keen Look.
"Design is a new priority for Toyota and we're defining a much more aggressive stance for this car that will also be translated onto the other models in the range."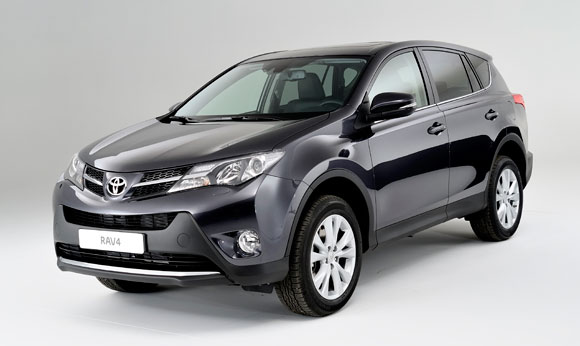 Q. When the original RAV4 was launched way back in 1994, it was in a class of its own. But since then, there's been an explosion in the number of competitor models. Does more competition make designing and developing a new car easier or more difficult?
AD: "It's certainly true that there is a lot more competition in what we call the C-SUV market. When the third-generation RAV4 was launched in 2005, there were 10 competitor models, now there are 19.
"However, we see our main benchmark as the previous generation RAV4, and our own research. It's a similar situation that Toyota finds itself in with a car like Prius and with hybrid technology. When RAV4 and Prius each came along, they offered something completely new and defined their segment. You have to accept that competitors will try to follow your successes.
"But, it is interesting that there will be four new models in this market in the next year or so, including RAV4, and they are all very similar in terms of length, for example. This is because all manufacturers are guided by what our customers and potential customers tell us they want."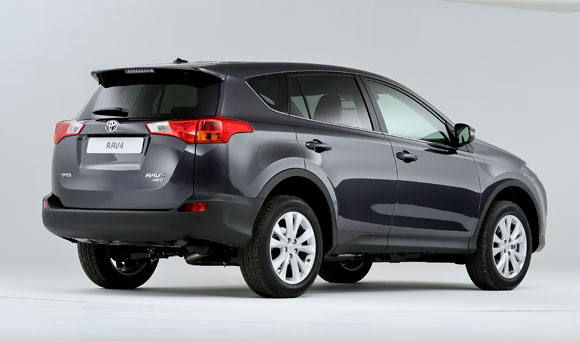 Q. So what does RAV4 stand for now, and how has that changed?
AD: "The first RAV4 attracted young buyers, some of whom didn't have families or children. But as our customers grow older their demands change. New RAV4 is a little larger than before, but it still has all-wheel drive because people want the ability to do light off-road driving and cope with colder, harsher winters.
"All customers loved RAV4 for its sporty feel, and its versatility, safety and fun to drive elements. But they said the car was becoming too small for them.
"So we've added more roominess and capacity while keeping the original RAV4 credentials. We wanted to make it better and more fun for the passengers, too."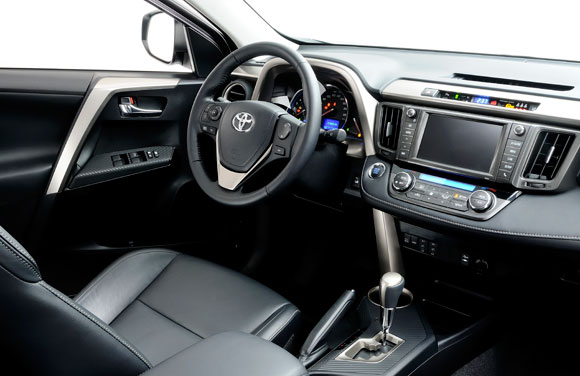 Q. What have you done to make RAV4 more fun?
AD: "A key part is improving the feel for the driver, and we've focused a lot on the all-wheel drive system, as it can give the driver confidence in the car in all weather conditions, but it can also give a fun feel too.
"We have developed the Integrated Dynamic Drive system, and all-wheel drive RAV4 models now have a sport mode, which always sends at least 10 per cent of the torque to the rear wheels, giving a better feel when cornering. It also makes the car more stable and agile."
Q. What has the research told you about RAV4 customers and what they want?
AD: "Buyers of the first RAV4 were interested in travel, but now travel isn't just about going to places within your own country – people are more likely to pack up and go on a drive across Europe, for example. To do this, they need a bit more comfort and space and luggage room. This new car gives them that while sticking to the fun to drive formula that RAV4 stands for."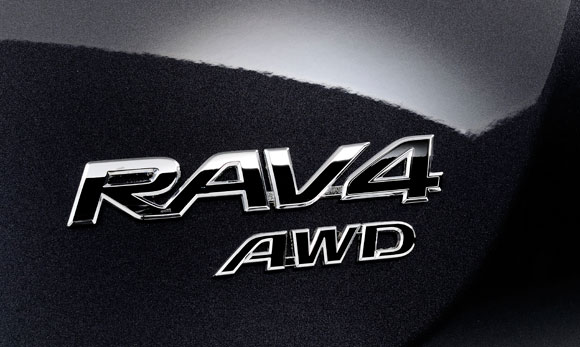 Q. And what about the future? Is a RAV4 Hybrid a possibility?
AD: "For sure, we could make a RAV4 Hybrid. Any future Toyota model will have the potential to use hybrid technology, because it is so well developed now. The fact we were able to add it to a small car, as with Yaris Hybrid, shows that we have developed the adaptation processes, as well as our commitment to hybrid technology. So of course a RAV4 Hybrid is possible. We are also aiming to have one million hybrid sales per year within this decade, so a wider range would help.
"But there will always be a decision to be made about the balance between investment and customer demand, and I can say that a RAV4 Hybrid is not in development at the moment."