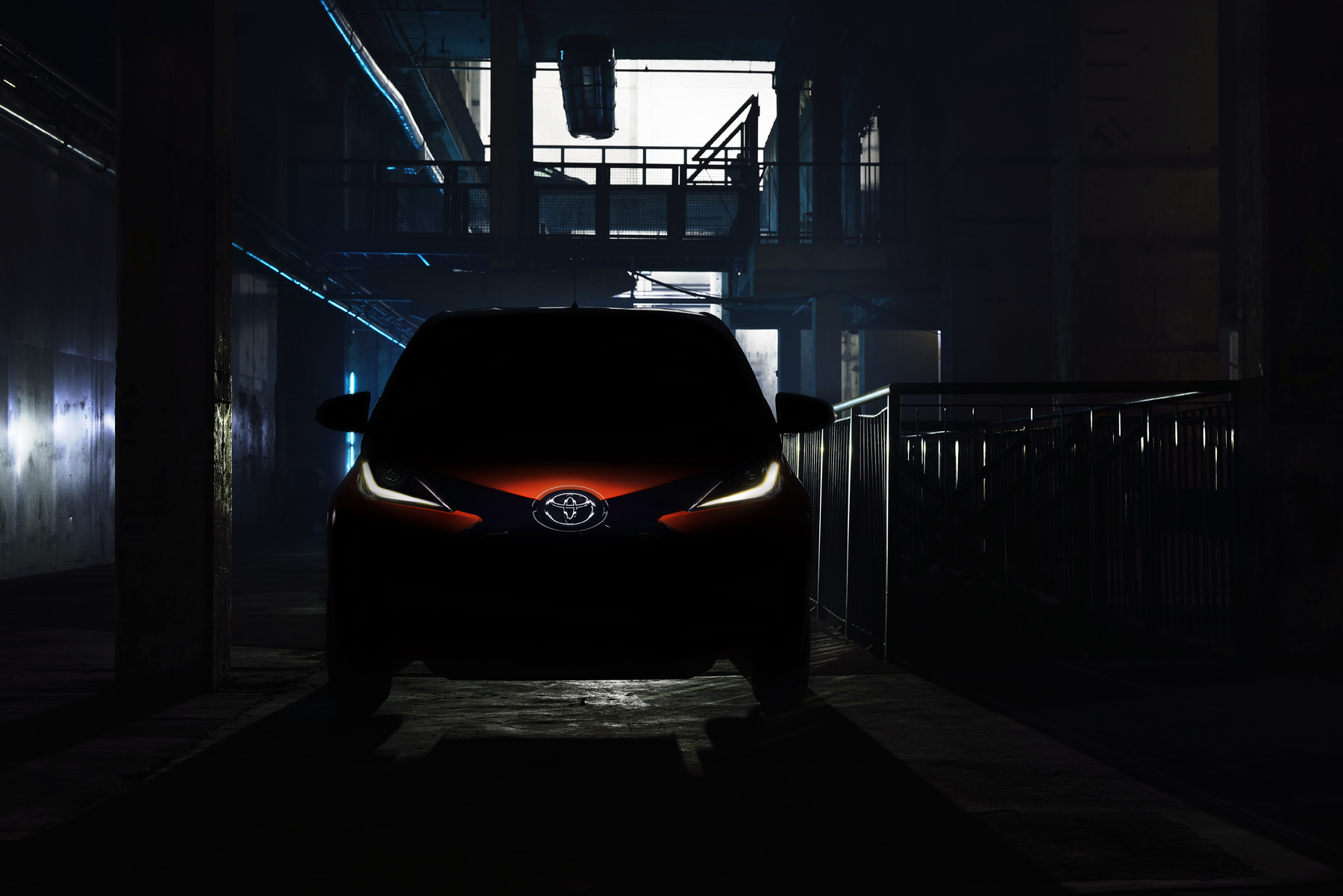 The New Toyota Aygo will bring the noise to the 2014 Geneva Motor Show with a world-first appearance – here's the first picture.
Just a glimpse of the car is enough to reveal that it features a sharply-styled front end, with LED lights incorporated into the headlamps, and a compact body painted in a daring orange-red shade.
Taking centre stage on the Toyota stand, the Aygo will be revealed during a press conference at 8:30AM (GMT) on Tuesday, March 4th. Rest assured, we'll have all the details on the car as they are released.
You can see more on the new Toyota Aygo and register your interest on the Toyota UK website.
In the meantime watch the preview video below to find out more about the new Aygo, as explained by its chief engineer David Terai.
The 2014 Geneva Motor Show also marks the European Premiere of Toyota's hydrogen-powered FCV Concept, as well as the FV2, a future mobility concept that explores new interactions between driver, car and environment.