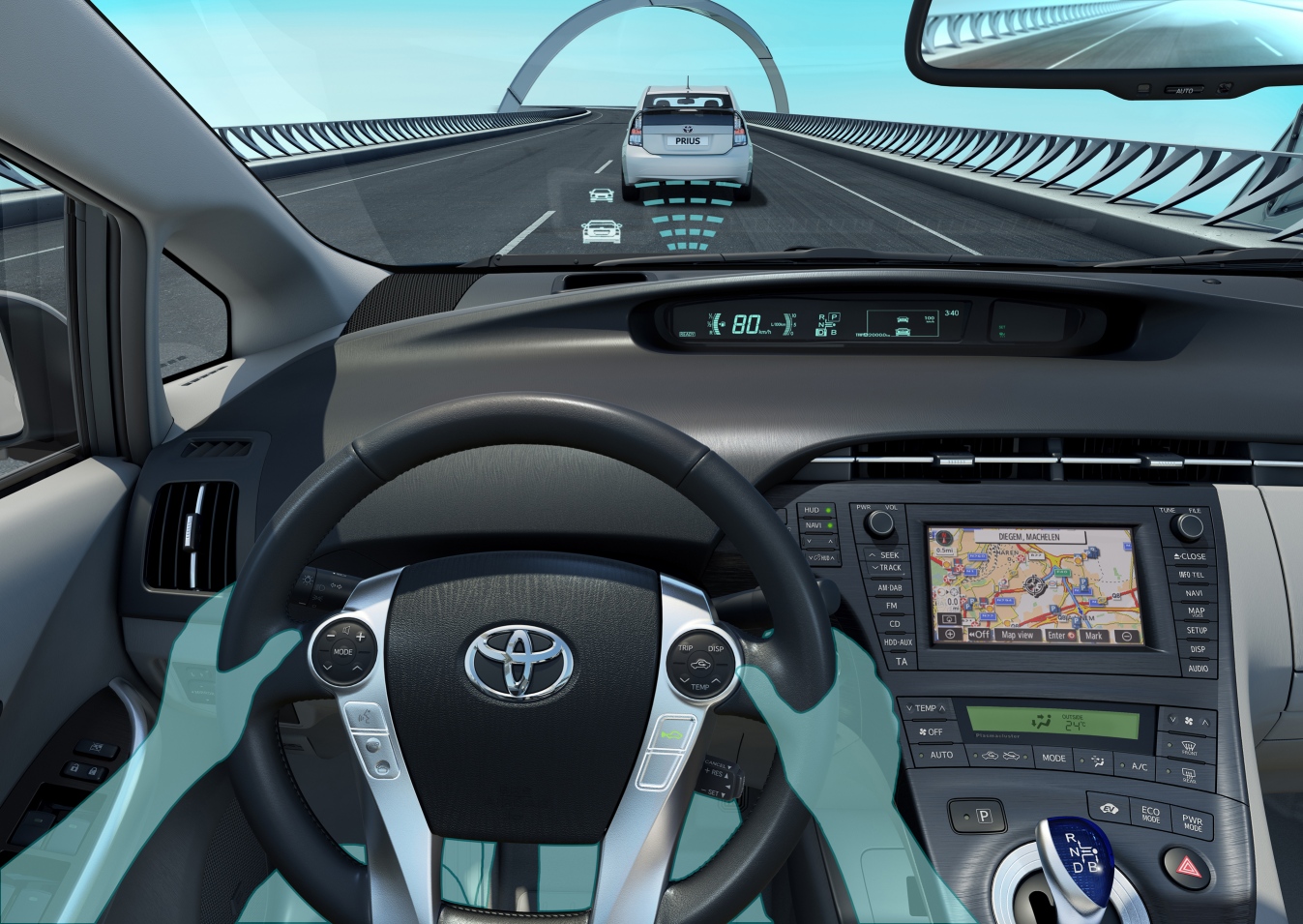 One of the things we enjoy most about running this blog is the opportunity to connect with you and hear what you really think about your Toyota. Whenever you give us feedback or suggest a new feature, we pass on your comments to the people at Toyota that can make a difference. Back in August, for example, we launched the LED Technology Pack for the Prius in response to feedback you left on this very blog.
Well, we're really pleased to let you know that this week, Toyota has introduced a new Safety Pack for the third-generation Prius T Spirit – including Adaptive Cruise Control, a feature I know many of you have expressed an interest in. Other features, such as the Pre-Crash Safety system (PCS) and LED low beam headlights, emphasise both advanced technology and eye-catching style – not that Prius is short of either!
The Safety Pack, which costs £2,975, is comprised of the following features:
– Pre-Crash Safety system (PCS)
– Adaptive Cruise Control (ACC)
– Leather upholstery
– Dusk-sensing headlights
– LED low beam headlights with washers
– Electrochromatic auto-dimming rear view mirror
– Water-repellent front and side window glass
In addition, dark tinted rear privacy glass is newly available as an option for the T Spirit grade, and costs £265.
The Safety Pack is available to order on new Prius T Spirit models now. To contact your nearest Toyota Centre, please click here.