Last weekend the first official Car Throttle meet took place at the Ace Café in North West London. The café's car park was filled to capacity by an eclectic collection of modern-day supercars, American muscle and some classics. So popular was the meet that vehicles had to sprawl out onto the surrounding streets.
One of these vehicles in particular stood out to us and certainly pulled in the crowds – a 1993 Japanese domestic market specification Toyota Supra RZ.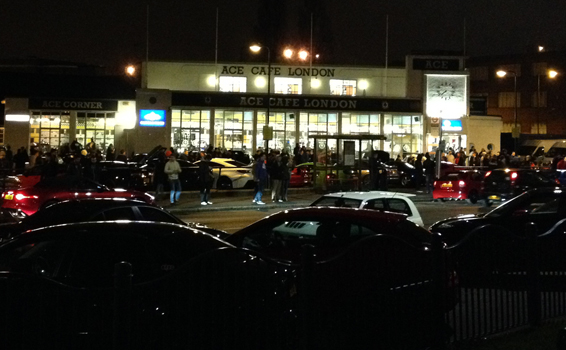 We caught up with the Supra's owner, Alan Kelly, who gave us a breakdown of the modifications he's made to his car. Read the full list below:
Engine:
2JZ-GTE 3.0-litre 24v straight six
Precision 6262 billet single turbo
HKS blow-off valve
Front-mount intercooler
850cc injectors
Twin Walbro fuel pumps
Purple silicone hoses
HKS F-Con Gold engine management
HKS Super Dragger turbo-back stainless steel exhaust system
Polished cam covers and inlet plenum
Air conditioning removed
Transmission converted to Getrag V160 six-speed gearbox
Limited-slip differential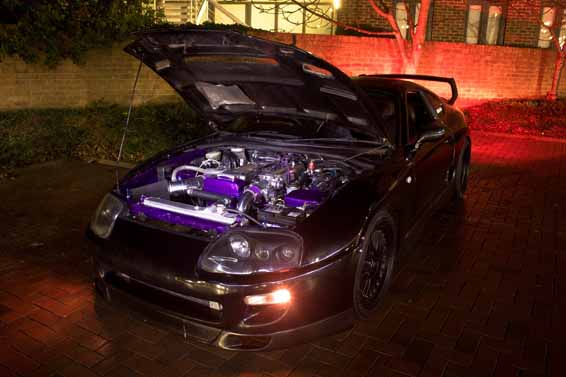 Photo credit: MarioDesigns
Chassis:
8.5×18" (front) and 10×18" (rear) XXR 521 alloys
UK-specification four-piston front brakes
Bilstein/Eibach suspension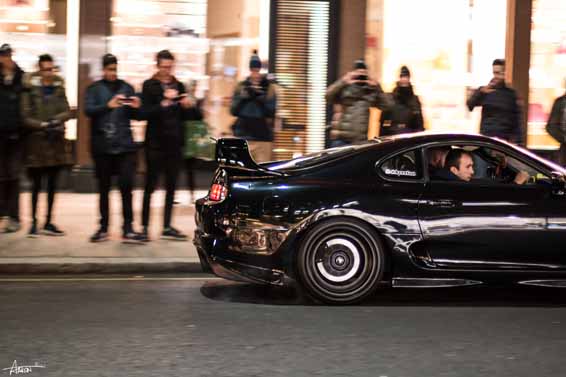 Exterior:
Late-spec clear indicators and side markers
Abflug vented bonnet with Aerocatch fixings
Smoothed OEM front bumper with Wings West lip
OEM side skirts
Trial rear bumper
TRD rear spoiler
Engine bay painted Passion Purple from House of Kolors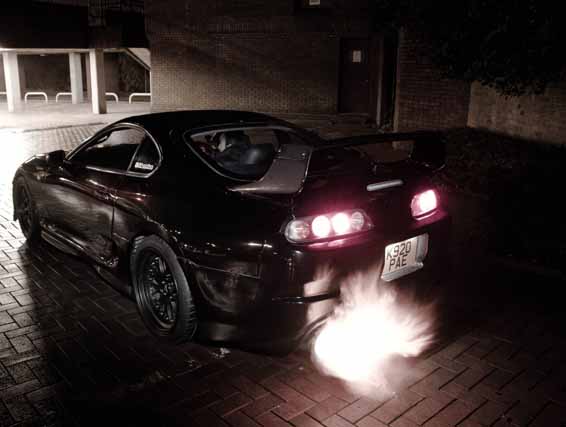 Interior:
Leather seats
Black carpet
Custom white dials with red LED lighting
Carbon effect dashboard trim
Apexi AVCR boost controller
Innovate wide-band sensor
One of the reasons why this Supra became a star attraction was for its ability to spit three-foot-long flames from the tail pipe – a result of an aftermarket exhaust flamer kit strictly designed for off-road and show use only.
Have you modified your Toyota? We'd love to see some pictures. Feel free to post them on the official Toyota UK Facebook page.