Toyota's independent Avensis racers enjoyed mixed fortunes in qualifying for the opening race of the new Dunlop MSA British Touring Car Championship season at Brands Hatch. In bitterly cold conditions, and in a session ended early by the latest in a number of snow showers to hit the Kent circuit, all four Toyota drivers showed top-12 pace, although there was bitter disappointment for one by the time the chequered flag flew.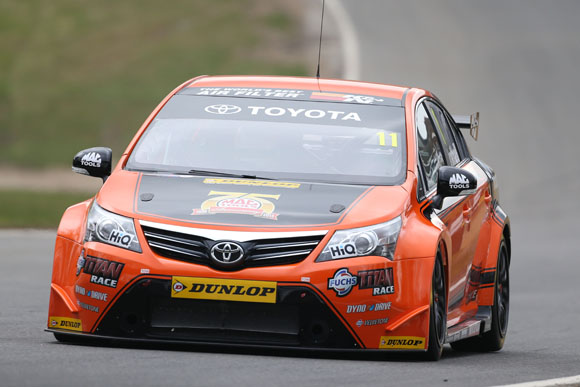 Dynojet Racing's Frank Wrathall had looked set to lead the Toyota challenge in the session with a number of strong laps putting him in sixth place when the snow started to fall. However, his Avensis failed a pit lane ride-height test and all his times were disallowed. With track conditions having deteriorated, there was no chance of Frank setting a time good enough to move him up the order. He will start tomorrow's first race from 25th.
"The Toyota felt really good so it's gutting to have ended up at the back of the field," said Frank. "However, we've shown decent pace today and have to focus on moving forwards in the races tomorrow. It won't be easy with such a big field but this is the BTCC and anything could happen when the racing gets underway."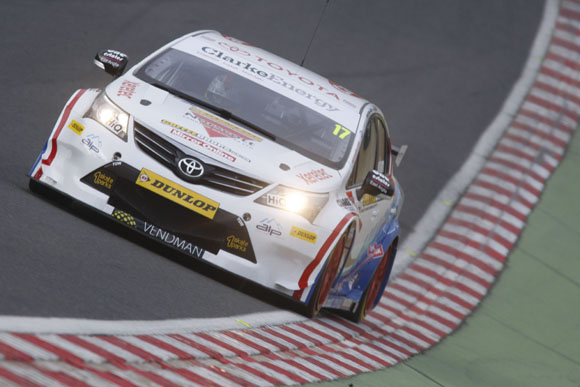 Frank's penalty meant Dave Newsham ended the session the quickest of the Toyota drivers; he was promoted into the sixth spot that Frank had held prior to his ride height failure. On his first weekend with the Speedworks team, the two-time BTCC race winner bounced back from mechanical issues in the earlier practice sessions to set a best time just half a second away from pole. He believes there is more to come on race day: "We were on the back foot a bit after practice but I'm reasonably happy with that. I think we could have gone quicker and we didn't get a proper heat cycle in the tyres, which meant that the front tyres were going away just as the rears got up to temperature. If we'd got that right, we could have been quicker."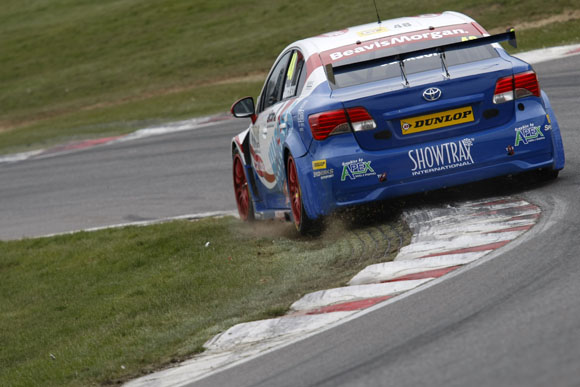 Newsham's team-mate Ollie Jackson will start from 11th, declaring himself 'pretty pleased' with his first qualifying session at the wheel of the NGTC-spec Toyota, while Ciceley Racing's Adam Morgan was able to split the Speedworks duo on the results by qualifying 10th.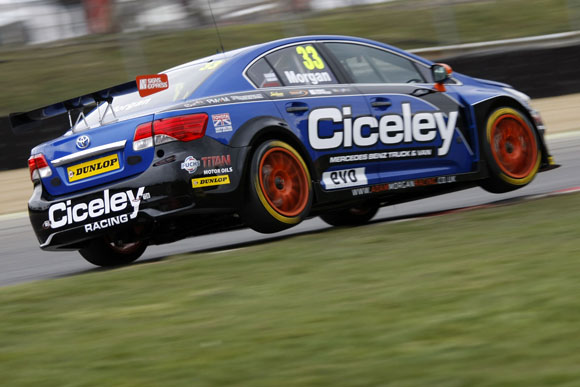 Morgan's performance came after he had suffered power steering issues in the earlier practice sessions and was a case of mission accomplished for the Ciceley team on its first weekend in the series. "I'm very happy with 10th," he said. "The top 10 was our aim for this weekend so I'm happy that we achieved it. We didn't quite get our strategy right but the car felt good and I'm confident that we can have a good day tomorrow."