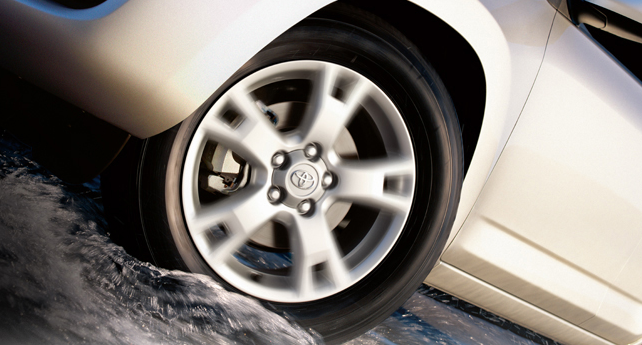 As a Toyota owner, it should come as no surprise that we consider quality and customer satisfaction our highest priorities. We like to look after our customers just as much as you like to look after your Toyotas.
That's why we're offering all Toyota owners a free brake check. Just drop in to your nearest Toyota Centre and the brake check will be carried out by a trained technician, completely free of charge.
What's more, we've reduced our prices for replacement brake pads and discs by 20%, meaning you can enjoy peace of mind motoring for less.
If that wasn't enough, you can also enter our free prize draw for your chance to win £500 to spend on service and repairs at your local Toyota Service Centre.
For more details and to enter the prize draw, click here.
Based on RRP as at December 2010 including VAT. All prices are fully fitted; including parts, labour and VAT. All Toyota genuine parts have a minimum of 12 months manufacturing defect warranty.