Hungry for adventure? So are we. Which is why we developed the legendary Toyota Land Cruiser.
When your wanderlust comes calling, as it did for Emil and Liliana Schmid, this is the car to tackle the terrain.
"27½ Year Journey"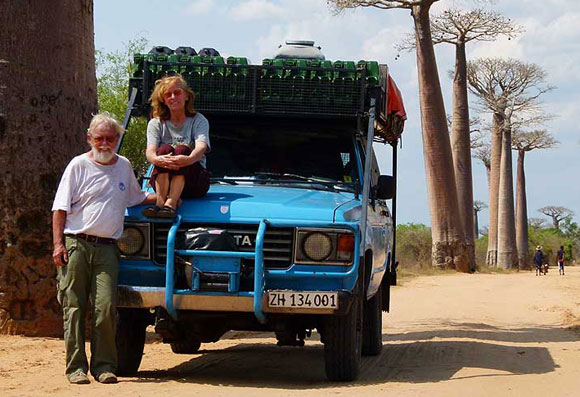 The Schmids have spent 27½ years travelling the world non-stop. The pair have broken distance and time records along the way, driving across some of the world's remotest landscapes.
As of March 3rd 2012, Emil and Liliana had covered 413,653 miles in their Toyota Land Cruiser, having embarked on their marathon journey on October 16th 1984. Along the way they have crossed 172 countries and territories.
Although the Schmids have returned to Switzerland for short periods several times over the course of their adventure, they have no permanent home there.
Currently, the couple are travelling from Miri, Borneo to Colombo in Sri Lanka.
According to the Schmids, the Land Cruiser has just had its second rebuild and is ready for life on the open road again.
Discover their story in our film, The 27½ year journey.