Fresh from success at Snetterton, where he claimed his best results of the BTCC season so far, Avensis racer Frank Wrathall leads Toyota's independent drivers north of the border this weekend (25/26 August). Joining Dynojet Racing man Wrathall on the grid for the Knockhill rounds of the Dunlop MSA British Touring Car Championship will be fan favourite Paul O'Neill and his Speedworks Motorsport team-mate Adam Morgan.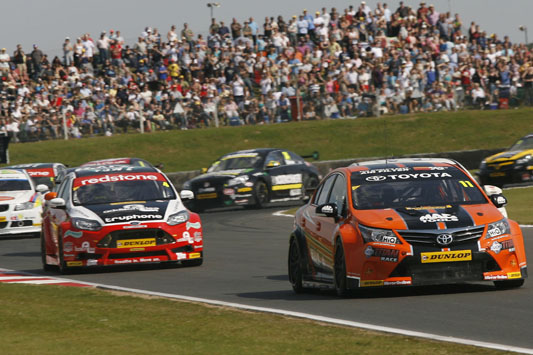 Wrathall's maiden BTCC pole position and second-place race finish last time out have buoyed the Preston-based 25-year-old's confidence for Knockhill, the track where Frank claimed his first podium results last year. But he is still cautious: "We have not been able to test at Knockhill this year, so with the new car it's a bit of an unknown. We had a useful test at Rockingham on Friday, and we learned one or two important things, I think, but Knockhill is such a different track.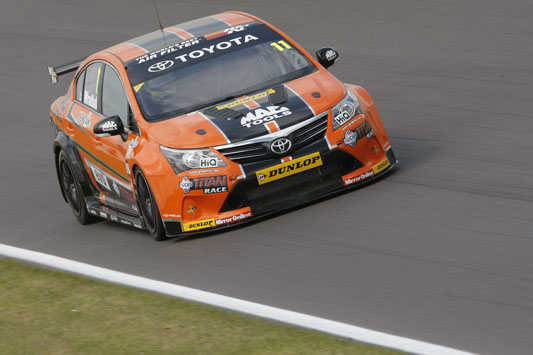 "The whole nature of the circuit, the undulations, the curves and the kerbs, mean that it is hard to predict how well the Toyota will go. I don't really know what to expect, and won't until we have Saturday's practice sessions under our belts.
"However, the Dynojet Avensis was strong at Snetterton and we have made progress since then, so I am hopeful of some good results."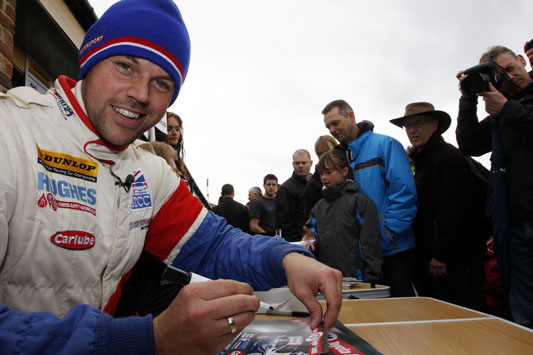 In the Speedworks team, O'Neill will be deputising once again for Tony Hughes, who has business commitments elsewhere, and the 32-year-old from Cheshire says he is hoping for good things: "I think we should be aiming for top 10, minimum. Knockhill has been quite favourable in the past for me, so I'm in high spirits and looking forward to it."
Paul stood in for Tony at June's Croft rounds, scoring points for Speedworks in the final race on a day beset by technical dramas. "It was good to get time in the car at Croft," added O'Neill, "and since then we've had a test at Pembrey, getting the Toyota set up how I like it."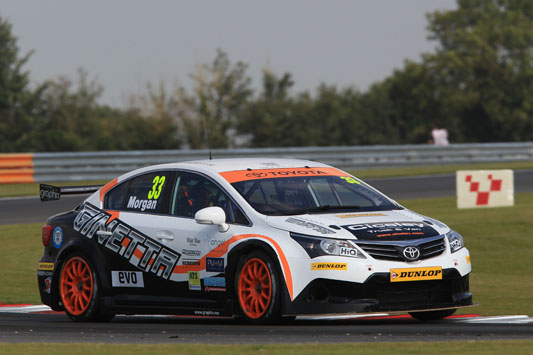 Adam Morgan, 23, is pleased to be working again with O'Neill: "I am really looking forward to that. He is a quick driver with lots of experience, and he's a really good guy to chat to as well; he really helps and encourages me. It's great to have him as a team-mate.
"Paul is the one who has got the Avensis set up for the direction we want to head, and his experience will help massively at Knockhill, which is very different to most other tracks. Hopefully I can follow him and learn."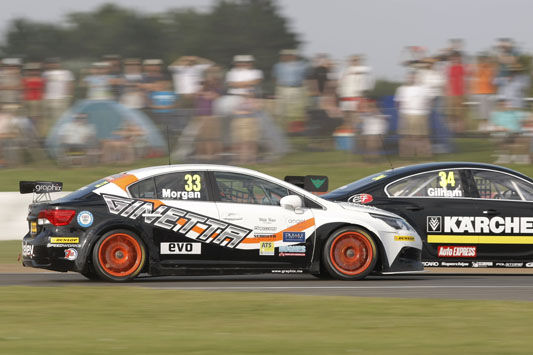 Morgan, from Ribchester in Lancashire, scored his best-yet qualifying result last time out with fifth on the grid at Snetterton, and he went on to claim his first BTCC top-10 race finish. "I'd like to replicate my Snetterton qualifying if I can. I was really happy with that; it was a big learning experience to qualify up there. I hope to do it again, make no mistakes, and take the rest as it comes from there."
Knockhill this weekend celebrates 20 years on the BTCC calendar and many of Scotland's top drivers will be on parade. Toyota's chapter in the Knockhill story concerns the 1993 season, when Julian Bailey and his Carina scored the last BTCC win by a Toyota driver.
Saturday's Knockhill qualifying session will be streamed live on itv.com/btcc from 1505 with all three of Sunday's races, the first of which is at 1145, live via the web and in HD on ITV4.