Rallying isn't a matter of life and death to Finns such as Toyota Gazoo Racing's Jari-Matti Latvala, who is preparing for the 2019 Rally Finland this week. It's like football to former Liverpool manager Bill Shankly: far more important than that.
A few years after he retired, one of Finland's uber-heroes, Markku Alén was agitated by a countryman who had lost a tight Rally Finland fight to a driver who wasn't Finnish. Markku was perplexed by an apparent lack of regret from his fellow Finn who, for him, hadn't flown high enough to continue home rule on the event.
"He was smiling," said Alén. "Laughing! How is this? He should go home, [turn off] the phone and sit in the sauna for a week to think about what he's done."
And Mr Maximum Attack was absolutely serious.
Actually, Finland has 187,888 lakes
Rallying's more than a religion in the land of 1,000 lakes (actually, Finland has 187,888 lakes, which makes you wonder why Rally Finland was originally called 'the 1,000 Lakes Rally'). A home-grown win means absolutely everything to the good people of Jyväskylä, where the 2019 Rally Finland is based, and the surrounding countryside.
Latvala, who was born in Töysä in western Finland, is acutely aware of what this rally means.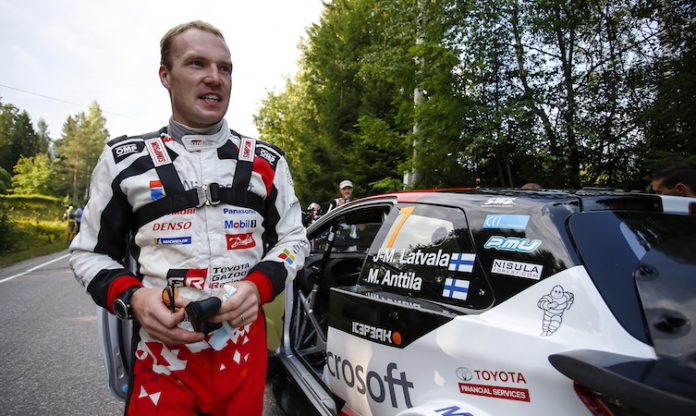 "I know," said the Yaris WRC driver, "because when I was young, it was me who was standing in the forest and hoping for the Finns to go faster.
"The pressure is always there, all of the year. But when you are coming to Jyväskylä in the summer, you know it's rally time and the people are expecting the performance and the victory from the Finns. It can be a lot for the pressure and, for sure, earlier in my career I was taking too much of this on my shoulders.
I wanted to make Finland proud
"I was going to the stages and just flat out, flat out! I wanted so much to win and to make Finland proud and when I did that for the first time… I never forget the feeling [in 2010]. I am the Finn, so it hurts for me when I don't see my flag flying highest in the service park on the Sunday."
Latvala has matured and learned to cope with that weight of expectation.
"This summer I went to my summer house," he said. "I switched off completely from the rally and did things completely away from the sport. It's funny, in the summer house there is always something to do – some work on the sauna or making something with the wood.
"But then when you come to the [pre-event] test for Finland, your mind has to be right. You take the first run down the road and the speed always takes some time to make sense. How can it be this fast? Then you get used to it and you want to go faster!"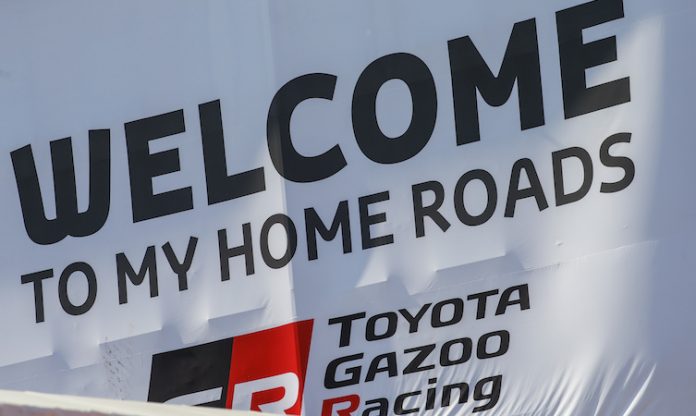 And nobody's been faster down these roads than Latvala's Toyota team-mate Kris Meeke, who holds the record for the fastest Finland ever in 2016 – 126.62kph (78.68mph).
Fortunately, Kris is nearly native in those parts, adopted as a Finn for his ballsy, brave and very, very fast driving style. Expect the cheer for 'Meekinen' to be almost as loud as that for Toyota team principal Tommi Mäkinen when 2019 Rally Finland starts on Thursday.
2019 Rally Finland runs from 1-4 August. The route comprises 23 special stages, covering a competitive distance of 307.58 kilometres (191.13 miles).
Read more of our WRC 2019 stories:
Kris Meeke on the atmosphere in Toyota Gazoo Racing
Jari-Matti Latvala's guide to snow driving on Rally Sweden
Ott Tänak's guide to road sweeping on Rally Mexico
Seb Marshall's guide to pace notes on the Tour de Corse
Ott Tänak: Toyota's star of rally stage and movie screen
Toyota Gazoo Racing's red hot WRC Chile packers
The heady heights of Rally Portugal
Why Toyota's rally aces wear menthol-infused underwear
FIA World Rally Championship for Drivers (after 8/14)
| | | |
| --- | --- | --- |
| Pos | Driver | Total |
| 1 | Ott Tänak | 150pts |
| 2 | Sébastien Ogier | 146 |
| 3 | Thierry Neuville | 143 |
| 4 | Elfyn Evans | 78 |
| 5 | Teemu Suninen | 62 |
| 6 | Kris Meeke | 60 |
| 10 | Jari-Matti Latvala | 40 |
FIA World Rally Championship for Manufacturers (after 8/14)
| | | |
| --- | --- | --- |
| Pos | Driver | Total |
| 1 | Hyundai | 242pts |
| 2 | Toyota | 198 |
| 3 | Citroen | 170 |
| 4 | Ford | 152 |