This is the all-new Toyota Corolla Saloon and it joins the 12th generation range alongside the new British-built Hatchback and Touring Sports models presented earlier this year. All three Corolla models are available in the UK in 2019.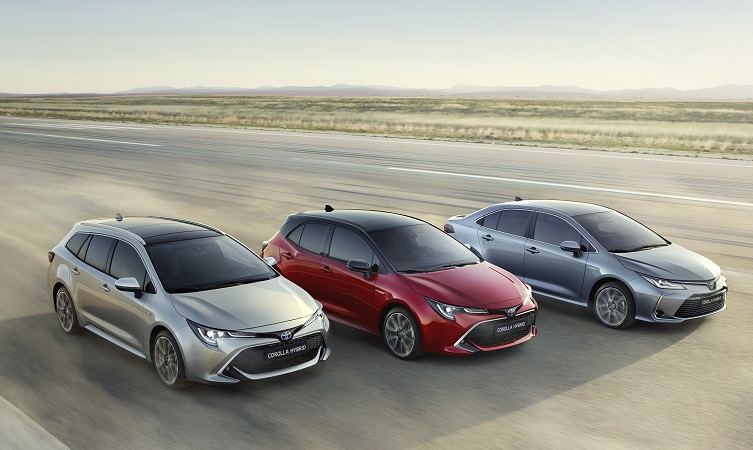 Each is designed to fulfil different customer needs. The compact Hatchback is aimed at young couples; the versatile Touring Sports for families; and the comfortable Saloon targeting young professionals who want more prestigious styling, on-board space and comfort.
The Saloon stands apart from its siblings with different styling that projects a more prestigious look.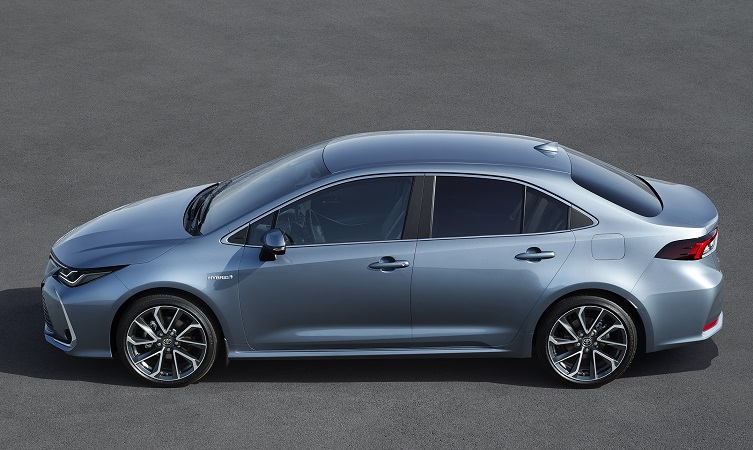 It's for young professionals who want more prestigious styling, on-board space and comfort
The frontal treatment evolves Toyota's catamaran design cues with a striking two-step rendering of the front corners, flanking a strongly projecting lower grille – a feature common to the new Corolla family. The slim upper grille has a pronounced three-dimensional design and connects with the top of the sharply designed headlamp units, wrapping around the corners to emphasise the car's low and firmly planted appearance.
Meanwhile, the rear of the car echoes the look of the front through the shape of the bumper and the inverted trapezium design of the boot lid. The rear lamp clusters are specific to the Saloon and connected by a chrome trim, which further highlights the car's wide stance. The lenses also feature a light guide that gives the Saloon a distinctive illumination signature.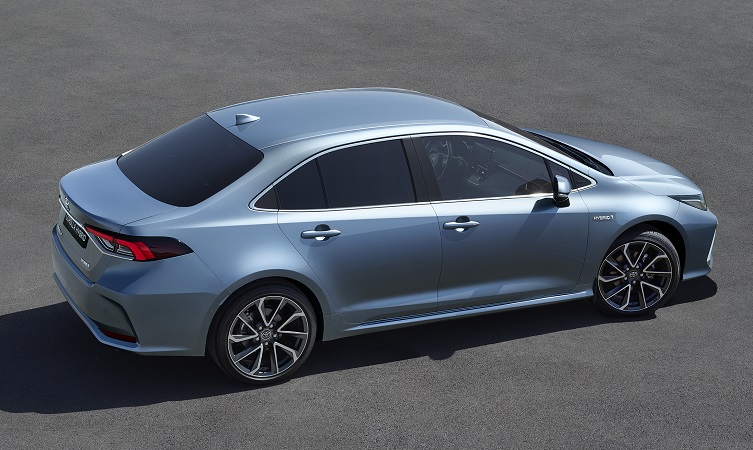 The spacious and ergonomic cabin is the same as that in the Hatchback and Touring Sports, hallmarked by its high sensory quality and advanced technologies. However, the Saloon has the same extended 2,700mm wheelbase as the Touring Sports, ensuring ample legroom and comfort for rear-seat passengers.
As well as offering design freedom to create a greater distinction between Saloon, Hatchback and Touring Sports versions, the new TNGA platform prioritises active and passive safety features and guarantees a more rewarding driving experience. A lower centre of gravity, a 60% more rigid body shell and multi-link suspension as standard all contribute to better handling and stability, without compromising ride comfort.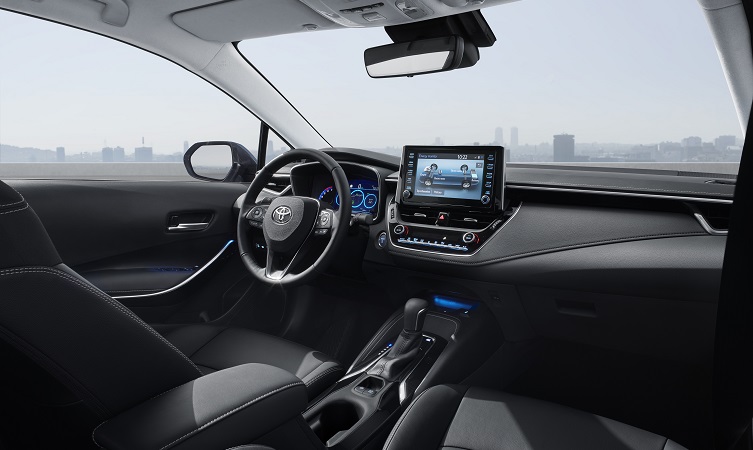 The Saloon is available in the UK with a 120bhp 1.8-litre hybrid that offers self-sufficient all-electric driving capabilities.
The new Corolla Saloon is being built at Toyota Motor Manufacturing Turkey; while Hatchback and Touring Sports models are being produced by Toyota Manufacturing UK at its Burnaston plant in Derbyshire.
Please note that full details of the UK range, specifications and prices can be found here: https://www.toyota.co.uk/new-cars/corolla-saloon/