Touring car driver Tom Ingram was recently invited to test our brand new, works Toyota GR Supra GT4 competition car around the Jarama circuit in central Spain.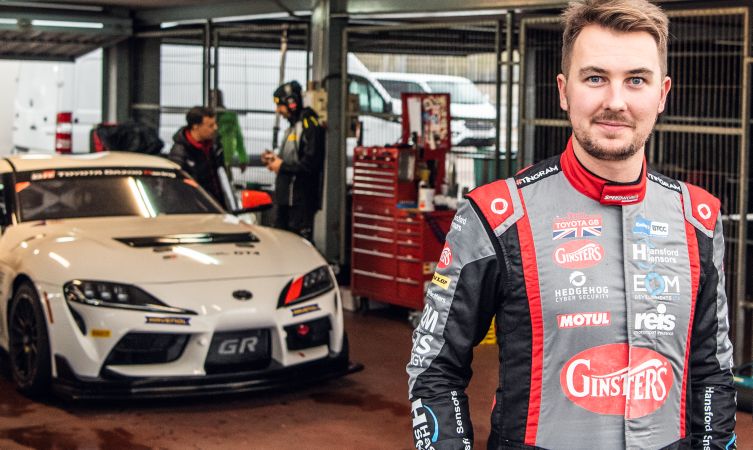 This opportunity was like the cherry on the icing on the cake for what has proved to be an epic year for the 26-year-old race ace. Tom had already fired his new Corolla hatchback to victory a total of four times in its inaugural BTCC campaign. He's also eyed-up a seat in our TS050 Hybrid endurance racer and proved his skills in our hyper-realistic racing simulator.
So what did Tom think of our new turn-key customer race car, and how did it compare to his BTCC Corolla? Watch the video to find out.
Tom Ingram on GR Supra GT4: the homecoming
Spend a little time with Tom and you soon realise that his enthusiasm for racing extends to all disciplines. But as he walked into the pit garage at Jarama and caught sight of the new GR Supra GT4, we sensed this was a homecoming moment. There waiting for him was a beautifully prepared, rear-wheel drive sports car similar in power and configuration to those he raced so successfully prior to being promoted into the British Touring Car Championship.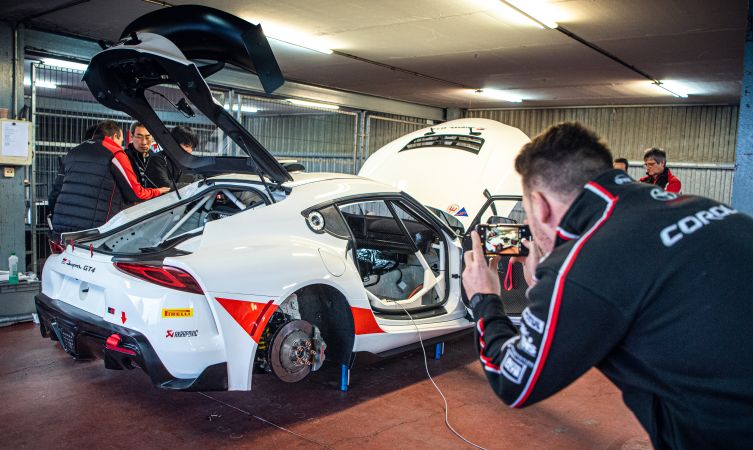 "It looks absolutely superb," Tom commented as he walked around taking photos. "I'm really, really impressed. There are some lovely little touches – from the way you hold the steering wheel, to the positioning of the buttons, the carbon fibre dashboard, and how they've added ducts to introduce some cooling into the car. It's so well-finished."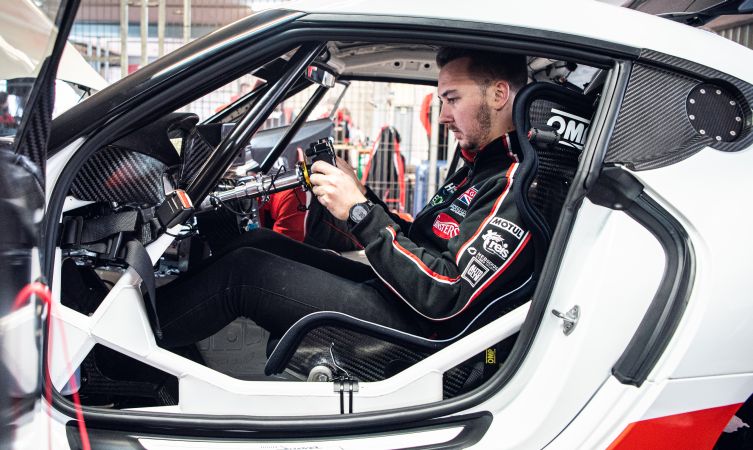 But Tom hadn't flown to Spain for a static once-over; he'd come to give the Supra some beans. What impressions did it leave after the track session?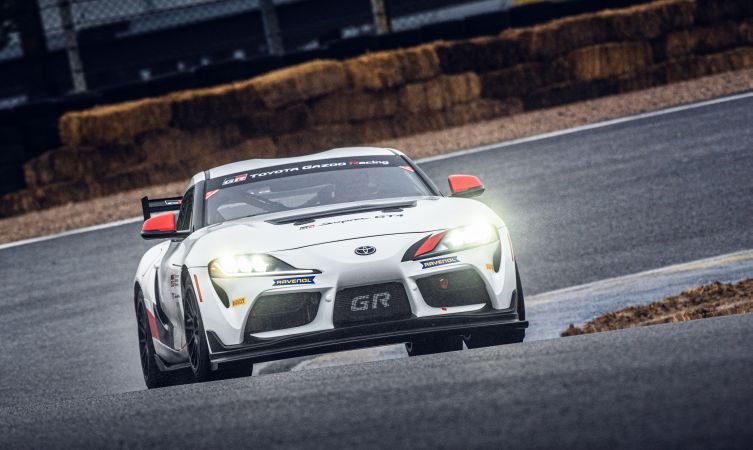 "The feedback you get through the wheel when you're right on the edge of grip, coming into the hairpins and accelerating out of the corners, is amazing," he beamed. "The big Brembo brakes and the anti-lock systems also offer huge amounts of confidence. It's a feel thing – the confidence you get from a car that's absolutely planted and absolutely sorted is like nothing else you'll ever experience.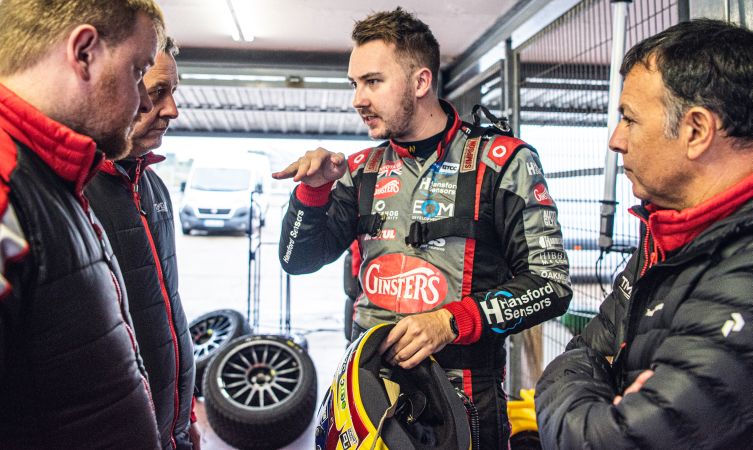 "It felt so familiar, somehow, the way the car moves around underneath you and being able to use that movement to your advantage. Driving it around a corner with just that lightest bit of oversteer felt really natural to me and I got into its rhythm almost straight away."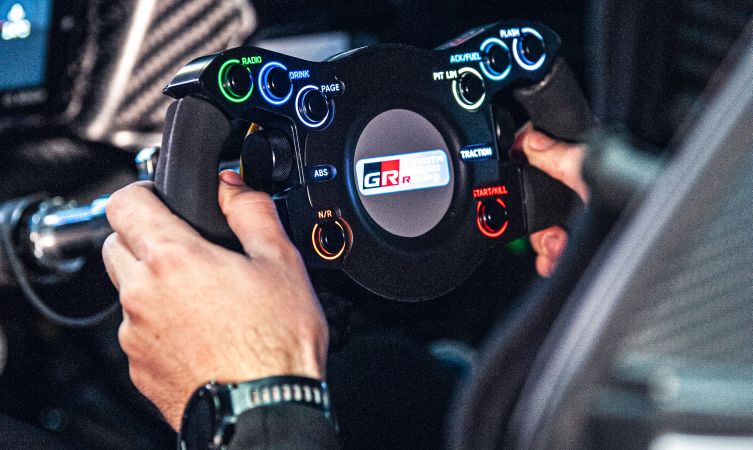 Does the Supra compare in any way to the BTCC Corolla? "Despite them both having the Toyota name, they differ massively," Tom confirmed. "The touring car has front-wheel drive and 350-plus horsepower, while the Supra has well into the four hundreds, is rear-wheel drive and has paddle shift, ABS and traction control. The Supra does feel quicker because you've got the big kick of that 3.0-litre engine. But I love both of them – I just love driving race cars."
BTCC Corolla vs GR Supra GT4
| | | |
| --- | --- | --- |
| | Toyota GR Supra GT4 | Toyota Corolla BTCC |
| Engine | 3.0-litre 24v six-cylinder turbo | 2.0-litre 16v four-cylinder turbo |
| Gearbox | Seven-speed automatic | Six-speed sequential |
| Overall max power | 430PS | circa 375PS |
| Wheels | 11×18" aluminium alloy | 10×18" aluminium alloy |
| Tyres | 305/660 R18 Pirelli | 265/660 R18 |
| Fuel capacity | 120-litre fuel cell | 60-litre fuel cell |
| Bodywork | Steel with FIA-spec roll-cage | Steel and fibreglass |
| Windows | Polycarbonate | Polycarbonate |
| Length | 4,460mm | 4,360mm |
| Width | 1,855mm | 1,890mm |
| Height | 1,250mm | 1,340mm |
Click here for a more in-depth review of the GR Supra GT4 specifications