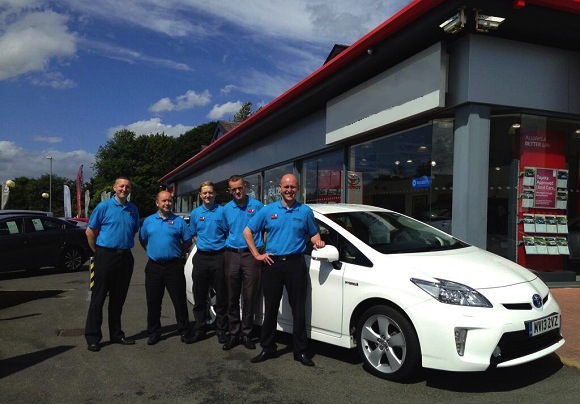 August is 'Hybrid Month' across the Toyota dealer network. If you've never driven a petrol-electric hybrid car, or would like to know more, you can arrange a test drive of any one of Toyota's six hybrid vehicles at your nearest dealer. Best of all, you can take advantage of a free car wash (subject to availability), while finding out about the numerous benefits of a hybrid car.
Whether it's the Yaris Hybrid supermini, the world-beating Prius, the hi-tech Prius Plug-in, the seven-seater Prius+, or the British-built Auris Hybrid and Auris Hybrid Touring Sports, there's something to suit almost every driver in our hybrid range.
When purchasing a Toyota hybrid, peace of mind is assured: running costs are low, reliability is high and with an eight-year, 100,000-mile battery warranty in addition to the standard Toyota five-year warranty, you know you'll be well looked after.
Hybrid drive is commonly thought of as a new technology, but our Hybrid Synergy Drive system is the result of more than 30 years of research and development – beginning in 1969. In 1997, Toyota unveiled the the world's first mass-produced hybrid vehicle, the Toyota Prius.
Aside from excellent economy and tax-beating emissions, hybrids are capable of running entirely on electric power in stop/start traffic and at low speeds. There is no need to worry about battery range either, as the petrol engine automatically cuts in under harder acceleration, or when the system detects that battery charge is low.
There are now five million Toyota hybrids on the road around the world and the number continues to rise as more and more new models are added to the line-up.  .
To arrange your test drive and car wash, visit the Toyota website and find your local dealer. Keep up with the latest Hybrid Month happenings on the Toyota UK Facebook page.