Toyota Gazoo Racing sealed a one-two result in an eventful, rain-affected 6 Hours of Fuji on Sunday, seventh round of the 2017 FIA World Endurance Championship.
Anthony Davidson, Sebastien Buemi and Kazuki Nakajima claimed their third win of the year in the #8 Toyota TS050 Hybrid, although the exceptional conditions and two race stoppages meant that British driver Davidson was never called on to take the wheel.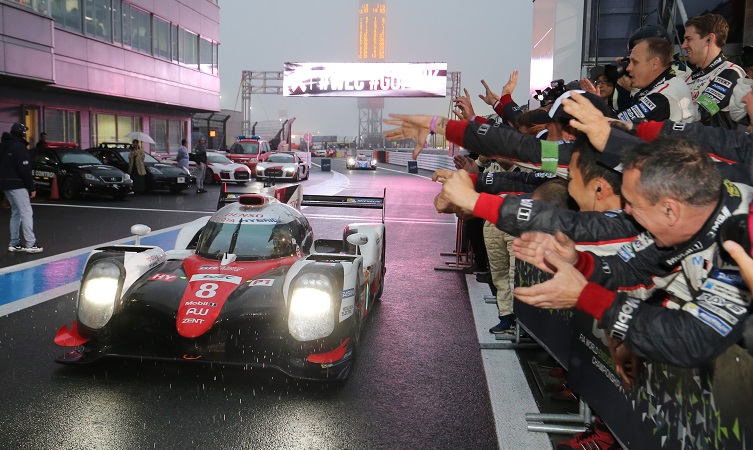 The victory coincided with the 20th anniversary of the launch of the Prius
The victory was Toyota's fifth in six years at the Japanese circuit and fittingly coincided with the 20th anniversary weekend of the launch of the original Prius, the world's first mass-produced hybrid car.
Mike Conway, Kamui Kobayashi and José María López were second in the #7 car on a day when the Toyotas shone in wet conditions.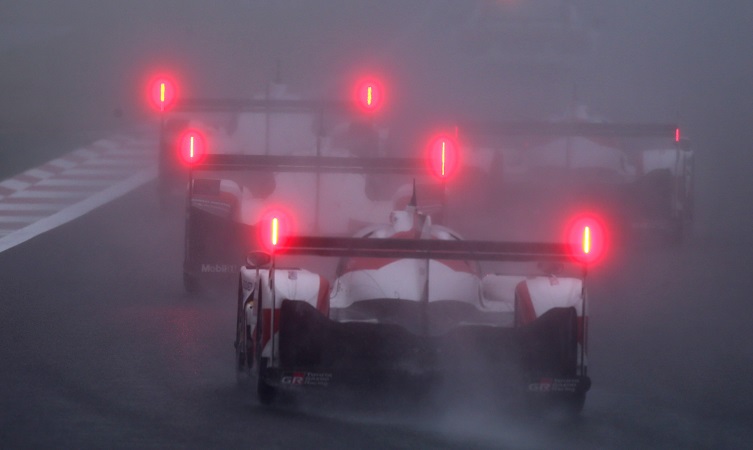 Persistent morning rain required the race to be started behind the safety car. Twelve minutes later the green flag allowed racing to start, but more heavy rain and fog brought the first of several interruptions. This included another safety car period at 40 minutes and a red flag halt after a further 40 minutes, at which point the #8 Toyota was running second and the #7 car third.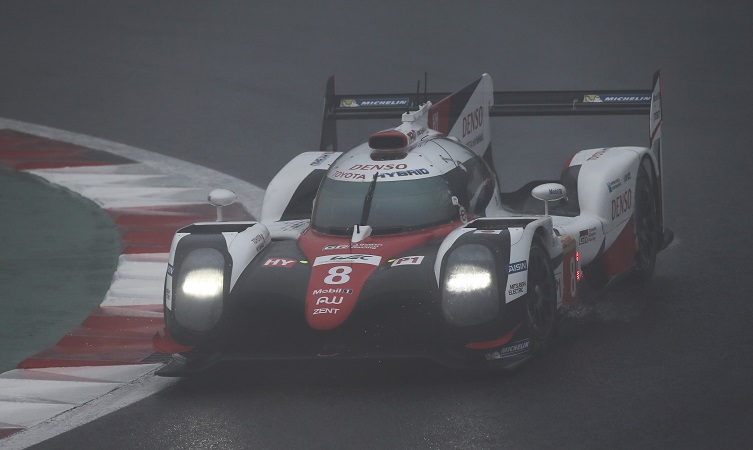 At the restart the TS050 Hybrids immediately took over first and second places, setting up a fight for victory with the #1 Porsche. Although the Toyotas had a speed advantage, different fuel strategies and the treacherous conditions made it impossible to predict the final podium order. Soon after three-quarter distance, however, conditions worsened to the extent the race was brought to an early conclusion.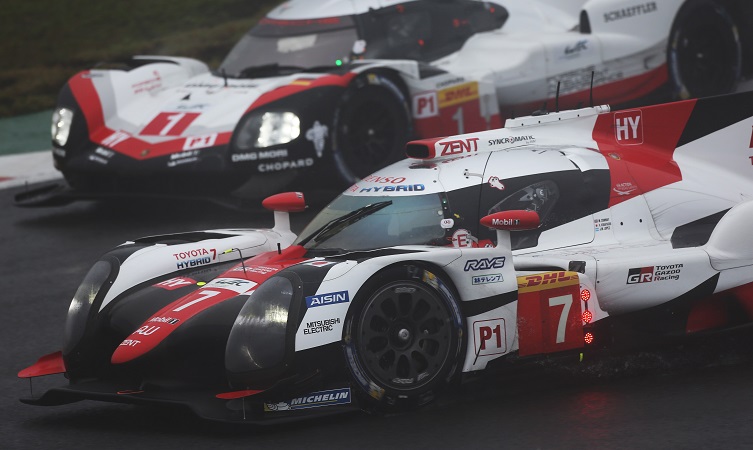 Toyota Gazoo Racing now head to China and the 6 Hours of Shanghai, the penultimate race of the year, on 5 November. The team still has an outside chance of taking both the series championships: Toyota trails Porsche by 58.5 points in the manufacturers' standings, while Buemi and Nakajima are 39 points off the top of the drivers' table.
Watch the official race highlights below: