The new Toyota Hilux's qualities as tough and reliable performer for work and a refined and comfortable vehicle for everyday driving have earned it the Best Lifestyle Pick-up title in the 2017 Trade Van Driver Awards.
The award confirms Hilux's status as the ideal all-rounder for customers who value Toyota's trademark hard-wearing reliability, but also want a vehicle that delivers car-like qualities of refined handling, excellent safety and high equipment levels.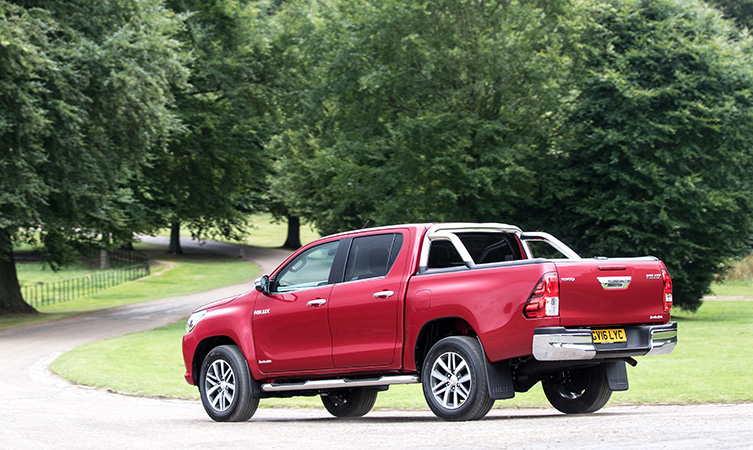 Trade Van Driver caters for the owner-driver and small fleet operator and is proud of the fact its awards, now in their sixth year, are judged by a panel that includes readers – the vehicle owners and drivers themselves – as well as expert judges.
In making the award to Hilux, the judges commented: "New for this year, Hilux is the smoothest-handling in its class, driving just like a big car, but also capable of handling extreme terrain. It's an all-round winner in our book."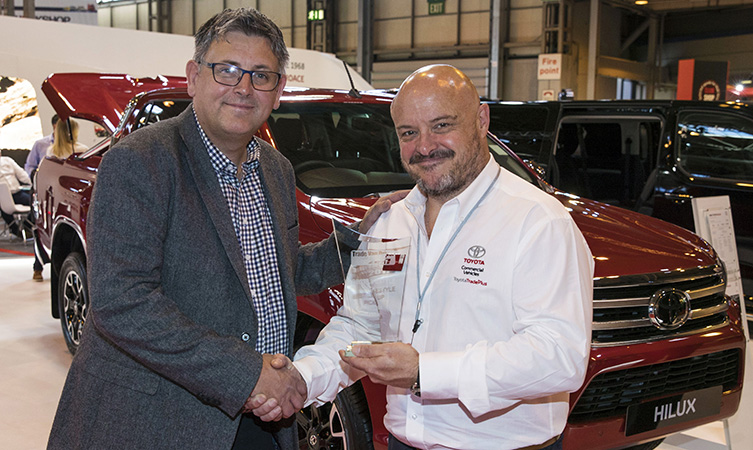 Gareth Matthews, Toyota GB LCV Manager, accepted the award at the Commercial Vehicle Show 2017 in Birmingham. He said: "We very much appreciate this award, which recognises what we have achieved with new Hilux, taking its performance to even greater heights while at the same time giving it the advanced equipment and safety features and refined on-road handling and comfort that customers expect and deserve.
"With three body configurations – Single, Extra and Double Cab – and four equipment grades, Hilux is reaching a wider market than ever before."