The Toyota GT86 has been named Car of the Year at the 2012 Vehicle Dynamics International Awards. An expert panel of engineers and journalists announced the results and said: "Toyota has succeeded in its aim of recapturing the classic sports car experience in its new GT86."
The Vehicle Dynamics International award was presented jointly to the Toyota GT86 and its sister car, the Subaru BRZ.
GT86 is the standard bearer for a revival of Toyota's sports car heritage, a machine that has been designed in every aspect to be a true driver's car. Its classic front-engine, rear-wheel drive configuration and the use of a compact, lightweight, free-revving 2.0-litre petrol engine is at the core of its appeal.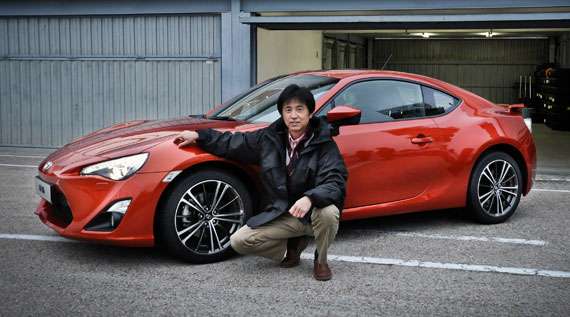 Along with the car itself, Toyota chief engineer Tetsuya Tada has also been recognised for his work on the GT86, along with his Subaru counterpart Toshio Masuda. The two men shared the award for VDI Dynamicist of the Year.
Toyota also took the Dynamic Team award, confirming the success of Toyota's commitment to producing cars that are more rewarding to drive.
Graham Heeps, editor of Vehicle Dynamics International, said: "For some time now we've been beating the drum for simplicity. Cars from major manufacturers that take a less-is-more approach and offer fun at legal speeds have been thin on the ground. That's why we believe the Toyota GT86, and its twin sister, the Subaru BRZ are deserved recipients of the 2012 VDI Car of the Year Award."
The judging panel gave much credit to Toyota's President and CEO Akio Toyoda for inspiring a new focus on performance and dynamics in both Toyota and Lexus models.
Phil Morse, a judge from the USA, said: "A quick look at Toyota's vehicle line-up should remove any doubt that there is a fierce competitor in the company driver's seat, and that the tenets of motorsports – superior technology and the enjoyment of driving – serve as his guiding light."
Details in this article were correct at the time of publication.