The Toyota GR Supra GT4 will appear on British race tracks in 2020, with Speedworks Motorsport entering the new competition car in the GT4 category of the British GT Championship.
The Cheshire-based team have been selected by Toyota Motorsport GmbH as a priority customer for the new GR Supra GT4, meaning it will field one of the first six examples to emerge from the TMG stable. Speedworks' car will be crewed throughout the forthcoming campaign by 23-year-old Sam Smelt and James Kell, 22.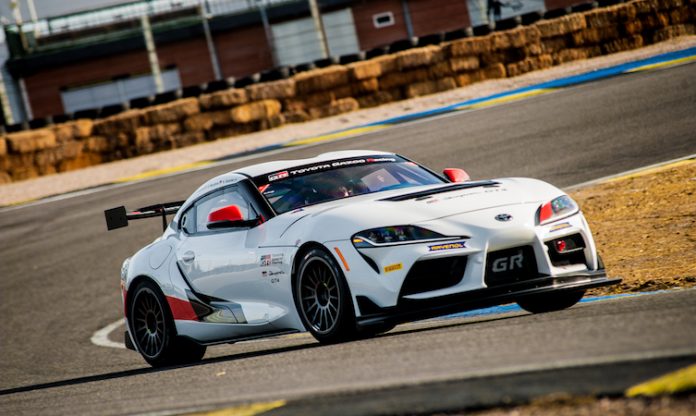 Speedworks were winners in British GT Championship's GT4 class in 2010 and over the last decade have firmly established themselves as leading lights in the British Touring Car Championship (BTCC). Last year, the team took the new, British-built Toyota Corolla to four victories in the UK's premier motorsport series under the Team Toyota GB banner.
The team tested the GR Supra GT4 at Jarama in Spain in December, and subsequently waxed lyrical about its potential and prowess.
Christian Dick, Team Principal, Speedworks Motorsport, said: "We're delighted to have been entrusted with running the new Toyota GR Supra GT4 in the British GT Championship this season. Having been lucky enough to see the development and subsequent performance of the car up close myself in Spain, I can vouch for the fact that it is a tremendously impressive piece of kit – superbly built with plenty of grunt – and this programme will dovetail really nicely with our BTCC commitments.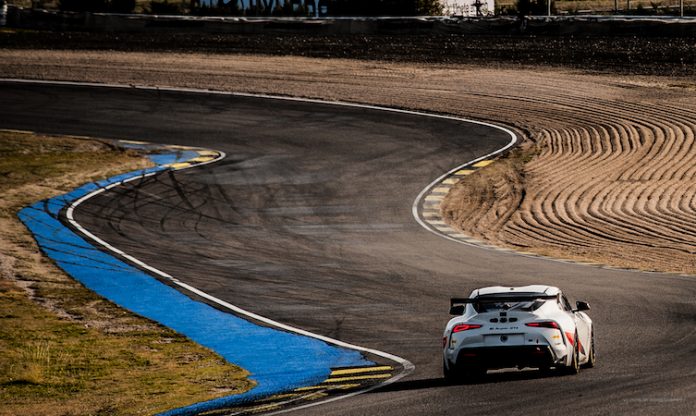 "In Sam and James, we have a young, dynamic line-up, which offers us a fantastic opportunity to work with two talented up-and-coming drivers and to assist in the development of their careers.
"They are both clearly fast learners, and we are confident that they will benefit greatly from the combined knowledge and expertise at their disposal between ourselves and TMG.
The GR Supra GT4 is a tremendous piece of kit
"Our main aim this year is to prove the Toyota GR Supra GT4's potential in the hugely competitive GT4 arena. The project has come together quite late so we are remaining realistic about our expectations to begin with, but with the technical and engineering support of TMG, I'm sure we will soon have a solid understanding of the car and be on the pace very quickly."
Florian von Hasselbach, Senior Engineer Customer Motorsport, Toyota Motorsport GmbH, said: "We are delighted to work with Speedworks to introduce the GR Supra GT4 car to Great Britain. There was large customer demand for this car so the process of selecting teams wasn't easy. We put a priority on establishing strong technical relationships with these first customers so we can learn from them and optimise the support we deliver to all GR Supra GT4 owners in the future.
"Thanks to Speedworks' BTCC programme with Toyota, we know how professional and dedicated they are, so we are convinced they will be able to show, via the driving skills of Sam and James, the potential of the GR Supra GT4 at tracks across the country."
The GR Supra GT4 will make its British GT Championship debut in the Oulton Park curtain-raiser over Easter weekend (11-13 April) and during 2020 will contest a total of nine races of between one and three hours in duration.
Find out more about the road-going GR Supra by clicking here.