With the 2011 Goodwood Festival of Speed taking place later this week, it's time to throw the spotlight on another rare model from our motorsport archives. What better way to follow up the Group B Celica and the announcement of a new MR2-based hybrid concept than with the Group S 222D prototype…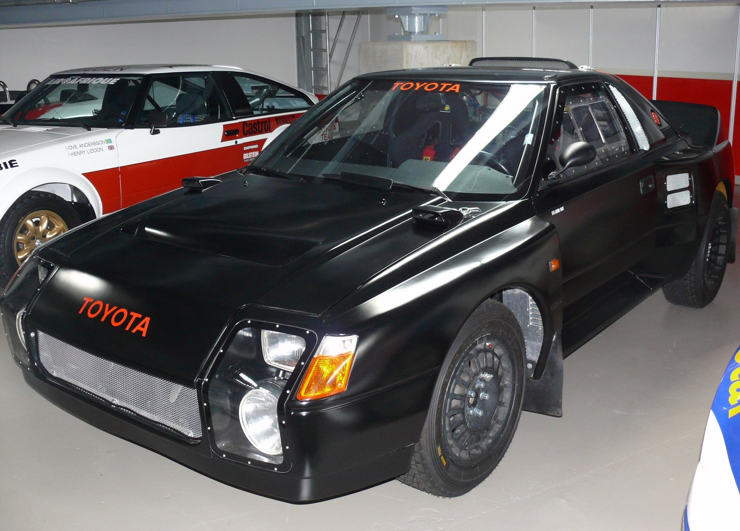 In the mid-1980s, Toyota's front-engine, rear-drive Group B Celica rally cars were dominant in the World Rally Championship's African event, but were at a disadvantage when competing on the tighter, more twisty European stages. In 1985 Toyota Team Europe (later Toyota Motorsport) initiated a rally project codenamed 222D, which was a new car based on the first generation mid-engine MR2 and designed to meet the sport's Group S regulations, with potential to compete as a Group B car as well.
Although similar in appearance to the road-going MR2 at the time, the competition machine shared virtually no components with its showroom sister model. It was destined never to move beyond the prototype stage, however, as Group B was scrapped in 1986.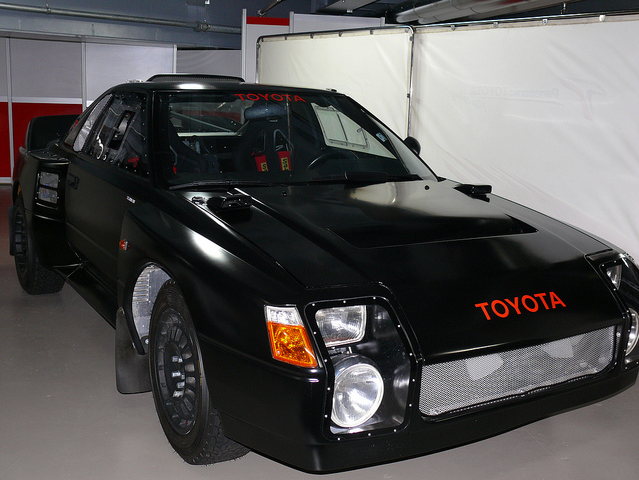 Only 10 or so cars were built of the 20 planned to meet the sport's homologation requirements. Today just two are known to survive. The car appearing at the 2011 Goodwood Festival of Speed is from Toyota Germany, and features a transverse-mounted 2.2-litre turbocharged engine producing around 600bhp and driving the rear wheels.
To see the 222D on track during its previous visit to Goodwood, click here (Japanese commentary).
Update 7 July 2011: The Goodwood Festival of Speed is over for another year. To catch up with all the action from the 2011 event, including photo highlights of the Toyota cars on display, click here.