In a speech at the Tokyo Auto Salon, where the Toyota GR Yaris was revealed, Gazoo Racing Company President Shigeki Tomoyama provided some useful context behind the origins of the thrilling new addition to the Gazoo Racing portfolio. Here are the highlights from his speech:
"Our policy at Gazoo Racing Company is to use motorsports to refine our knowhow and personnel with the aim of launching world-class production sports cars.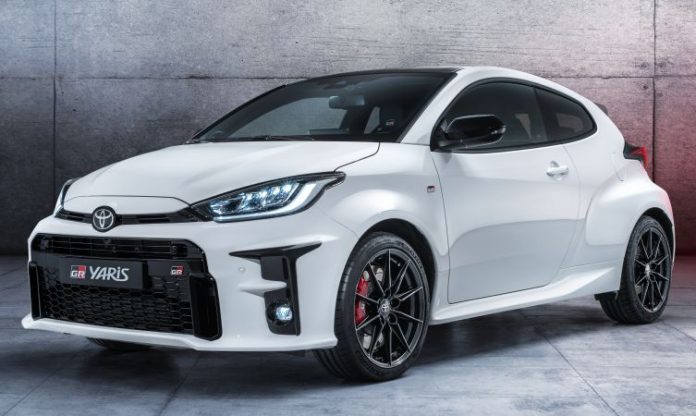 "This is something I have stated many times before. We carried out the first part of this policy last year when we resurrected the GR Supra for the first time in 17 years. Just before we announced its return, a nearly normal prototype completed the Nürburgring 24 Hours, demonstrating the distinct superiority of its driving performance.
Want to keep up to date with Toyota GR Yaris developments? Click here.
"If the GR Supra is a sports car that was developed through track racing, then what sort of car will Toyota Gazoo Racing devise through its participation in rallies? The answer to this question is something that many of our fans have been waiting for.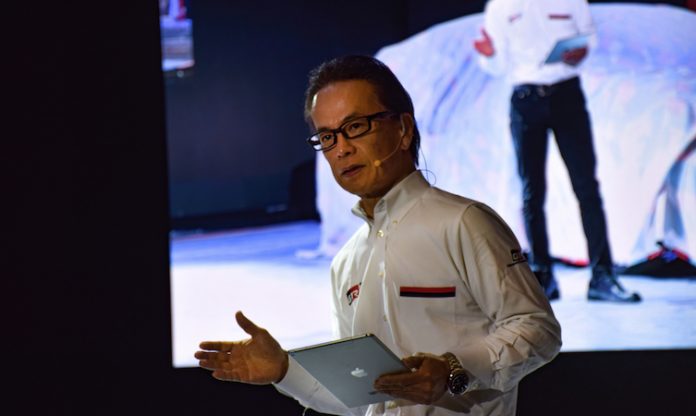 "I am delighted to be able to announce a car that was forged through the WRC, a car that was developed to fight: the all-new GR Yaris. The development concept for the car is clear: the GR Yaris is a weapon to ensure that Toyota remains king of the rallies.
"President [Akio] Toyoda and Tommi Mäkinen met in Finland in the summer of 2014. They got on well and made the choice to participate in the WRC together. In autumn 2016, after test-driving a WRC test car, Toyoda ordered the development of a production four-wheel drive sports car capable of competing in rallies across the world and capable, in the future, of becoming the base for an extremely competitive World Rally Car.
There was a great deal of trial and error initially.
"This would be Toyota's first genuine four-wheel drive sports car since the Celica GT-Four some 20 years ago. Everyone was incredibly motivated. And yet, Toyota lacked knowhow and its engineers lacked experience. For this reason, there was a great deal of trial and error initially.
"Our first prototype would not turn – it wouldn't turn at all… but then, suddenly, it would go into a spin. Then, no sooner had it returned to the pits than the oil began to flow in the wrong direction and there was smoke everywhere… We were faced with a catalogue of problems!
"How could we create a 4WD sports car that could be controlled intuitively? The engineers, test-drivers, professional drivers, and even I, the president, worked together and, through a process of experimentation, slowly completed the car. In fact, it has not yet received a passing grade from Master Driver Morizo. We will continue to make improvements right until the launch.
"In the end, the GR Yaris evolved into a 'super hot hatch' a type of car that would previously have been unthinkable for Toyota.
The GR Yaris will inspire in our customers the notion of 'Fun To Drive Again'.
"I have emphasised the fighting strength of the car; however, the GR Yaris will also show many of our customers how enjoyable driving can be. It is a car that will make them think, 'With the Toyota GR Yaris, I want to drive along snow roads that I've never driven before, and I want to try my hand at rallying'.
"Indeed, there is no doubt that the GR Yaris will inspire in our customers the notion of 'Fun To Drive Again'.
"As Morizo has noted, Toyota's goal was not to create a production car that could be modified and then entered in races; instead, the goal was to develop a production car that was capable of winning races in an unmodified form. This is the GR Yaris.
"This goal also resulted in significant changes to the car's production lines, as well as its development process.
Toyota took the opportunity presented by development of the Toyota GR Yaris to establish a new GR factory – a line dedicated to producing GR sports cars.
"The factory comprises a number of different cells connected by automatic guided vehicles (AGV) and includes conveyor-less body and assembly lines. These measures have enabled us to produce highly rigid bodies – essential for sports cars – and to realize highly accurate assembly, both of which are difficult to do on standard production lines. In addition, the lines are capable of catering to multi-type, small-lot production – which is commonplace when producing cars in low quantities – without reducing productivity.
"We gathered highly skilled workers from throughout Toyota at this plant, which is also used for handing down technical skills to other workers. From mass production to thoughtful multi-type, small-lot production… evidently, Gazoo Racing Company is also taking up the challenges of new manufacturing methods.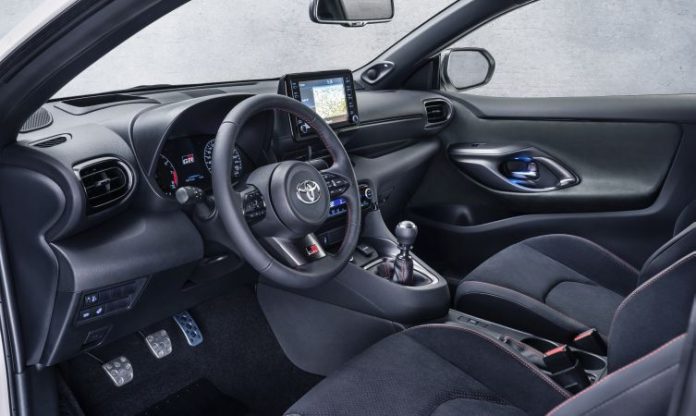 "The GR Yaris is Toyota's first 4WD sports car – and first WRC homologation model – in 20 years, since the Celica GT-Four dominated rallies around the world during Toyota's WRC Golden Age.
"Now that we have entered the era of CASE [Connected, Autonomous, Shared and Electric], some people may question whether it is necessary to develop such a sports car.
"I would like to share with you what President Toyoda said at last year's Tokyo Motor Show, when he introduced the e-RACER, a personal mobility vehicle of the future: "In the mobility society of the future, will cars continue to be privately owned? The answer is 'Yes'. As shared mobility becomes more commonplace, people will desire personal mobility even more."
GR Yaris has been developed to re-awaken passion and excitement
"What is indispensable for personal mobility? While it is vital we consider safety and the environment, we must not lose sight of the fact that mobility ought to be 'Fun To Drive'. In every age, humans have had a universal desire to travel a little further, with greater freedom, at greater speeds, and in greater style.
"Cars are not something simply to be ridden in, but are to be driven. Cars that fulfill these desires inspire passion and excitement, and the Toyota GR Yaris has been developed to re-awaken this long-forgotten je ne sais quoi.
"The WRC will return to Japan this year. In combination with this historic event, we very much hope that the GR Yaris will launch a new era of Toyota's 'Fun To Drive'.
"In the coming 100 years as well, Toyota Gazoo Racing will continue to compete so that it can remain a presence that brings excitement to children."