We've already shown you one video from the Fuji 86 Style event, the biggest gathering of Toyota GT86 and AE86 models and drivers held yet.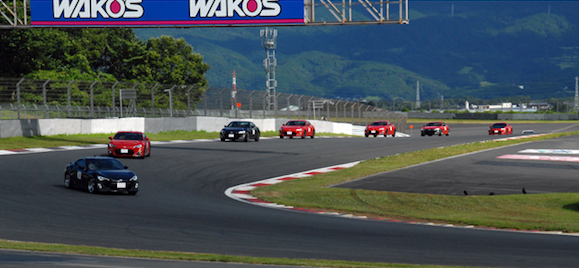 Now we can bring you the second in a series of three videos all about the festival, which saw 5,500 fans and tuners descend on the Fuji Speedway circuit to display and drive a total of 500 sporting Toyotas.
Titled 'Pursuit of the Powerful Appeal of 86 Driving', this video looks at the driving side of the event, which comprised driver training, a gymkhana skills showcase and what is surely the largest collection yet of GT86s on track at the same time.
Also making an appearance is the Drift King Keiichi Tsuchiiya, who has already shown us his drifting skill behind the wheel of the GT86, and the Gazoo racing team.
Enjoy the video, and let us know if you'd like to see a similar event in the UK.
[youtube width="580″ height="344″]https://www.youtube.com/watch?v=8y5hK6tkNoQ[/youtube]