We show off some of the fastest versions of the Toyota GT86 yet built in this, the third and final video in our series of reports from the Fuji 86 Style event.
We've already shown you videos all about the Fuji 86 Style event and featuring the on-track proceedings, so now it's time to delve into the rapidly growing GT86 modifying and customisation community and showcase the efforts of privateer race teams running the car.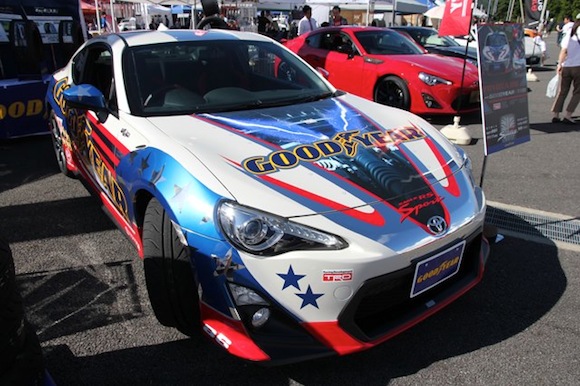 Taking place at the famed Fuji Speedway last month, it saw 500 Toyota GT86 and Corolla GT Coupe AE86 models collected together and driven at the home of Japanese motorsport.
A total of 5,500 enthusiasts, tuners and race team members visited the festival, which is dedicated to all things Hachi–Roku (ハチロク), Japanese for "eight-six".
Watch out for some of the craziest graphics yet applied to the GT86, some monster engine modifications and huge horsepower claims.
Enjoy the video below or head to our Facebook page for more pictures – and remember that if you're into motorsport, the Toyota GT86 will race at the Britcar 24 hours race at Silverstone on 22-23 September.