The UK's first Toyota Mirai has arrived on these shores in pre-production form. The model is finished in dark blue metallic and has taken up temporary residence at Toyota GB's Eco-HQ in Surrey.
At 4.7 metres long, the hydrogen fuel cell car is the same length as a Toyota Avensis but appears larger in the metal thanks to a high beltline and blacked out C and D-pillars which give the illusion of a floating roof.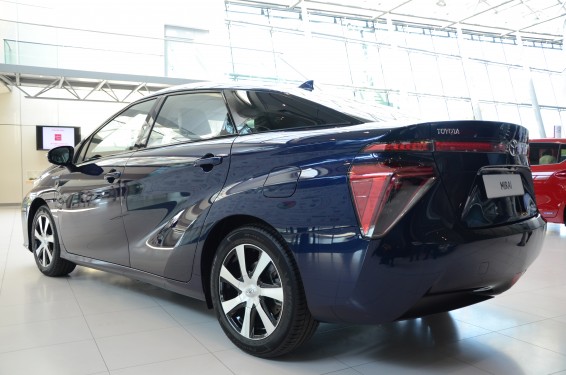 In profile, the UK's first Toyota Mirai features a deep slash that extends from the rear lights to the foot of the front that suggests a breaking wave, signifying the fact that the car's only tailpipe emission is water.
The Mirai boasts luxury car specification levels and is equipped with a heated steering wheel, heated front and rear seats, touch sensitive climate controls and Nanoe8 air purification technology.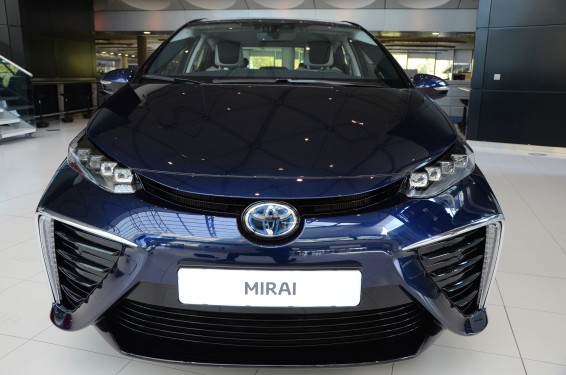 The Mirai is fueled using hydrogen from a designated filling station; the car takes around three minutes to brim and delivers a total range of 300 miles.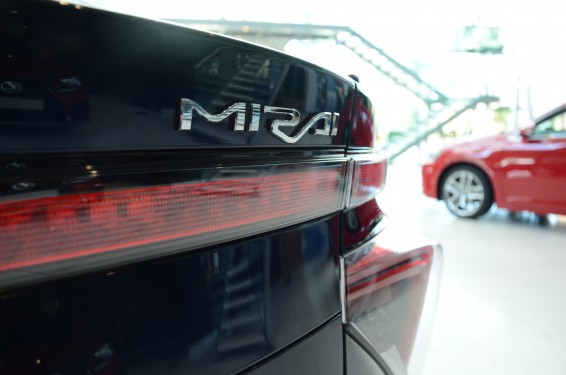 In the UK, the Mirai will initially be available only to selected fleet partners as the infrastructure needed to support fuel cell vehicles is put into place. The UK government has pledged £11m to develop hydrogen filling stations and 65 are planned to be in operation by 2020.
See also:
How does Toyota's fuel cell vehicle work?
Details in this article were correct at the time of publication.