Desert sessions in the Toyota Gazoo Racing Hilux pickup are teaching the versatile Spanish racer what it takes to be a Dakar champion.
Having conquered Formula 1 and the World Endurance Championship, Fernando Alonso isn't short of motor racing experience, but learning how to tackle desert dunes and rally raids is putting his skill behind the wheel through the toughest of tests.
Here's how his new adventure in the desert is shaping up.
1. He's driven plenty of kilometres in the Dakar Hilux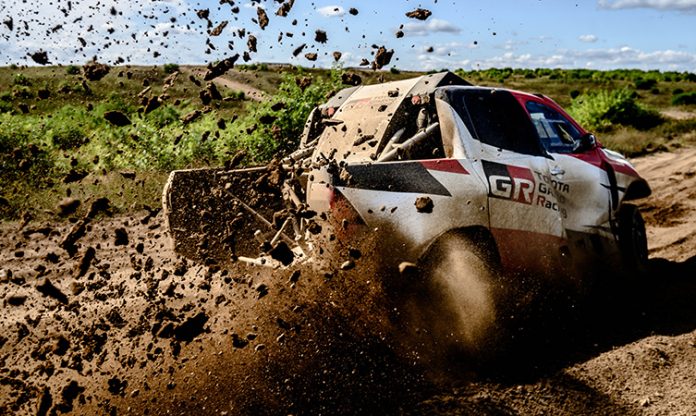 So far Alonso has tested in the Kalahari Desert, Namibia and Poland, giving him experience of the 5.0-litre, V8-powered pick-up on markedly different terrain. Having spent his career to date on asphalt race circuits, the transition to a variety of loose surfaces has been an interesting challenge. Namibia offered the 38-year-old the opportunity to acclimatise with sandy dunes and gravel tracks. The Poland test route included sections used by the recently concluded Baja Poland, including sand tracks, hard and soft soil and bumpy terrain developed by Overdrive Racing, the team's logistics partner. After two days in Poland, Alonso said: "It was definitely a positive couple of days where I could experiment with a different sort of terrain. At this stage of my training, I welcome every kilometre in the Hilux and I'm happy we were able to push ourselves beyond the team's original plans."
2. He's learning from the best in the business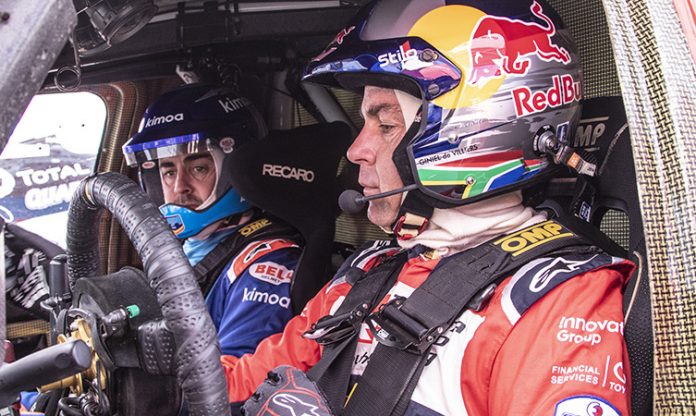 Throughout his training, Alonso has been mentored by 2009 Dakar Rally winner and Toyota Gazoo Racing team-mate Giniel de Villiers. In Namibia, the South African was also tasked with testing a variety of components for the 2020 version of the Dakar Hilux pick-up. De Villiers has so far contested the famous cross-country rally 16 times in total, including eight starts with Toyota, and has been on the podium eight times, so he has a wealth of knowledge to impart.
3. Alonso has impressed the team boss straight away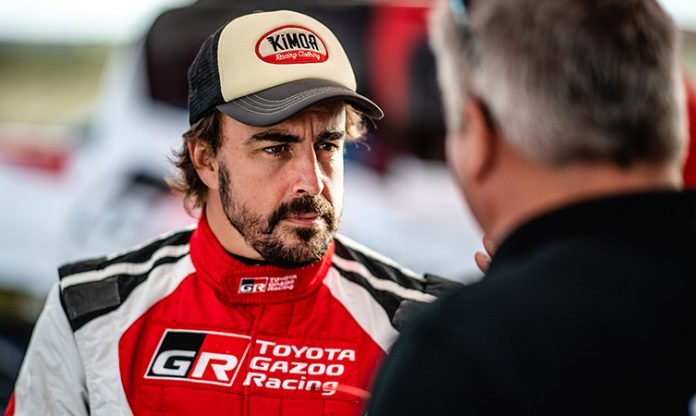 After the Namibian test, Glyn Hall, team principal for Toyota Gazoo Racing's Dakar squad, said: "Fernando's progress has been astounding. It is clear that he has a huge amount of talent, which he is putting to good use during this transition from tarmac to gravel and sand racing. It is important for him to get a feel for the car in the dunes, and especially to learn how to read and deal with the varied types of terrain. So far, he has taken to driving the Hilux with a sense of purpose, and we look forward to continuing his development."
4. His next adventure will be on a rally raid event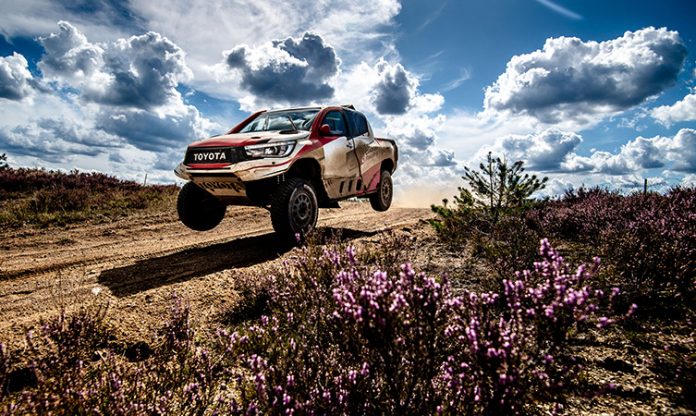 Alonso will ramp up his learning by tackling the Lichtenburg 400 in South Africa on 13-14 September. He'll participate in the event, which is the fifth round of the South African Cross Country Series (SACCS), having originally intended only to run as a non-counting entry, which can be taken as an indication that both Alonso and the team are encouraged by testing thus far. Marc Coma, an experienced Dakar competitor on two wheels, will co-drive. The penultimate SACCS encounter was due to take place in the Harrismith area in the eastern Free State, but extreme drought and windy conditions forced the relocation of the event to Lichtenburg in the North-West Province.
5. Alonso could achieve an unprecedented feat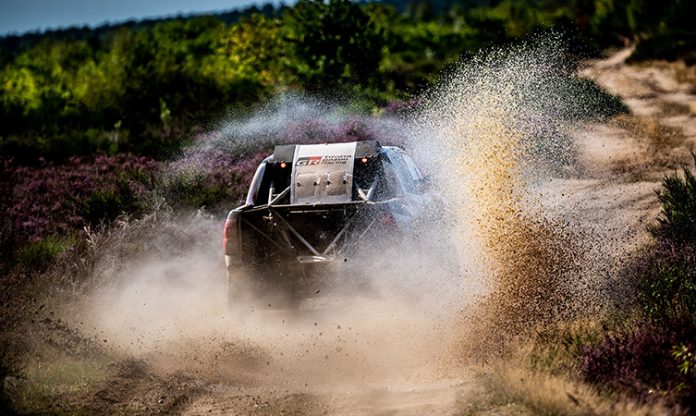 He's already a two-time Le Mans 24 Hours winner and FIA World Endurance Champion with Toyota Gazoo Racing. He also has those two Formula 1 world titles to his name, as well as victory in the 24 Hours of Daytona. If testing in the Dakar Hilux goes well and he decides to embark on his next adventure on the Dakar Rally itself, the Spaniard could become the first driver to go chase Formula 1, Le Mans and Dakar crowns. His participation in the 2020 Dakar Rally is still to be rubber-stamped, but the event takes place in Saudi Arabia from 5-17 January so we don't have to cross our fingers for long.