The range of improvements incorporated into the 2015 Toyota Auris can especially be seen, felt and heard in the car's cabin – thanks in part to a new Sensory Quality division set up by Toyota in 2012.
Its aim is simple. By bringing the same engineering skill and attention to detail that is already devoted to interior ergonomics to the visual, tactile and aural experiences of vehicle occupants, the sensory quality of the new Auris cabin has been raised.
Examples include a simplified dashboard design, cleaner integration of the instrumentation (with more uniform illumination) and a more consistent shape and finish to grained surfaces and trim elements.
Europe is an important testing ground for Toyota. Customers are demanding and competition is tough – Toshio Kanei
Many details, such as the air vents, doorhandles and gear lever surround, have been redesigned to give a crisper, higher-quality appearance. The shape and finish of chrome trim features have been harmonised and new seat upholstery designs complete the more premium quality cabin environment.
The Sensory Quality division was set up in Europe because of Toshio Kanei's, (Project Director for Toyota European Projects) belief that by getting it right here, you can get it right anywhere in the world.
"Europe is an important testing ground for Toyota," explained Kanei. "Customers are demanding and competition is tough.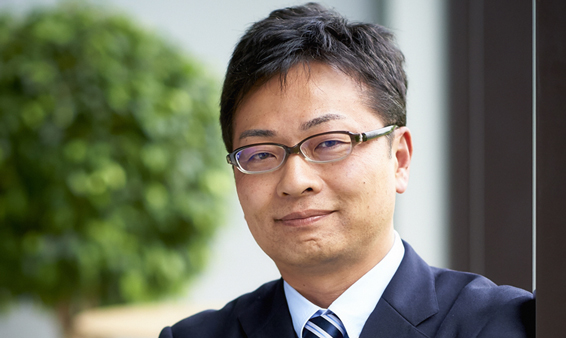 "That is one of the main reasons for the increase in Toyota's activities in Europe and the establishment of a European Projects division. That way we can more accurately target the product improvements we want to make, so we can compete more strongly with our rivals – at first here in Europe, but ultimately anywhere in the world."
Sensory Quality Division established
"We set up the Sensory Quality division in 2012," said Kanei. "And its role has expanded with each new model. It has collaborated with both designers and engineers on every aspect of the interior to ensure that we could take a big step forward with new Auris.
"Its painstaking work on areas such as shape, colour, touch, illumination and graphics has really paid off," he continued, "raising interior ambience with unprecedented levels of visual quality, consistency and harmony."
This is highlighted by the centre stack instrumentation, which is set within a more curvaceous dashboard. It has been integrated into a single, smooth surface, incorporating touch-sensitive switchgear with more consistent back-lighting. The dashboard's upper surface and facia are finished in the same soft-touch material, with a consistent grain pattern.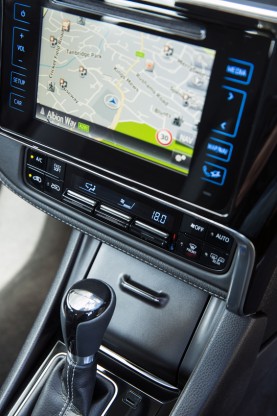 The driver's instrument binnacle has a stronger, more sporting design with tubed tachometer and speedometer dials either side of a new 4.2-inch colour TFT multi-information screen (monochrome display on Active grade).
If you can make it here, you can make it anywhere
However the Sensory Quality is not just focussed on the interior. Work has also concentrated on the drivetrains, and in particular the two new engines that have joined the Auris range – a 1.6-litre D-4D diesel engine and a 1.2-litre turbo petrol.
"We have worked a great deal on the driveability of each powertrain, most notably the new 1.6 D-4D engine and the all-new 1.2 turbo petrol unit that Toyota has developed specifically for the European market," said Kanei.
"We have also improved the car's dynamics to harmonise the new styling with a more sporting and refined driving experience.
"The compact hatchback is a mainstream vehicle in Europe, where customer expectations are higher than in any other market, certainly higher than in Japan or America. In Europe, good ride and handling are a 'must'. Driving speeds are high, and good stability and quick steering response are essential.
"So we feel that if we get this right for Europe, it will be effective in all markets. In America they drive great distances on freeways, so they value straight line stability above all else. But even there, requirements are shifting towards better, European-style handling."
See also:
2015 Toyota Auris price and specs
What's changed in the 2015 Toyota Auris