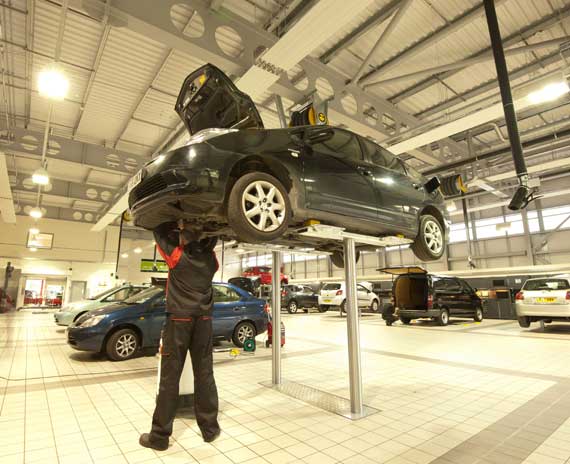 Toyota vehicles are recognised as among the most reliable on the road. Yet new research conducted by the Society of Motor Manufacturers and Traders (SMMT) shows that owners of all car brands — Toyota included — often do not go far enough in preparing for the annual MOT test.
The SMMT has discovered that around 1.5 million motorists could easily prevent their cars from receiving an MOT failure notice by conducting a series of simple, roadside checks; or by forewarning their dealer of the need to attend to these items before the roadworthiness test is carried out.
On average, Londoners are least likely to prepare their cars beforehand, research suggesting that up to 46% of failure issues could have been anticipated and rectified if the visual checks had been carried out. This is way above the national average of 22%. On the other hand, people living in the Orkney Islands were found to be the most attentive, being able to identify all but 13% of failure issues beforehand.
To address the need to improve pass rates and customer satisfaction in its vehicles, Toyota has joined other major manufacturers in a special 'Minute Or Two' campaign to encourage motorists to carry out 10 visual checks of their vehicle prior to the MOT test. The full 'Minute Or Two' checklist, which can be viewed at www.passmymot.co.uk, includes easy-to-fix checks of headlights, tyres, windscreen wipers and fluid levels. The website also features a video guide to the checks and a Garage Finder tool so motorists can locate their nearest main dealer.
Technicians at each Toyota Centre across the UK are ready and able to assist customers who might be unsure about carrying out the checks themselves.