This is the last of three blog articles focusing on important characteristics of the new 2019 Toyota RAV4 Hybrid. The first article examined the SUV's concept and design, while the second looked at its comfort and equipment.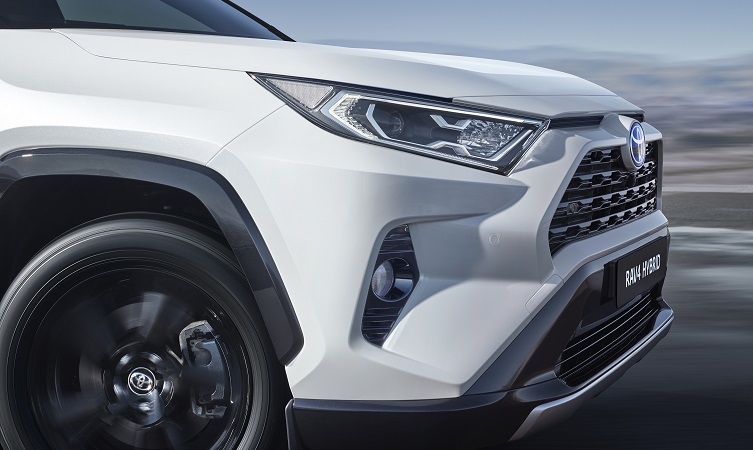 2019 Toyota RAV4 Hybrid: powertrains
The 2019 Toyota RAV4 Hybrid's new 2.5 litre powertrain is both more powerful and fuel-efficient than that in the outgoing model. This fourth-generation self-charging hybrid electric system brings additional benefits. Key components, including the power control unit and nickel metal-hydride battery are lighter and more compact, and engineered to reduce electrical and mechanical losses.
Its full system maximum output of 219bhp is 24bhp higher than the unit in the previous generation RAV4 Hybrid, signalling how Toyota's latest self-charging hybrid technology is not lacking in strength. Acceleration from rest to 62mph takes just 8.1 seconds, while combined fuel economy is expected to be 62.8mpg and CO2 emissions as low as 102g/km. For the driver, the benefits are better acceleration from stationary, improved efficiency at higher speeds, and more linear acceleration.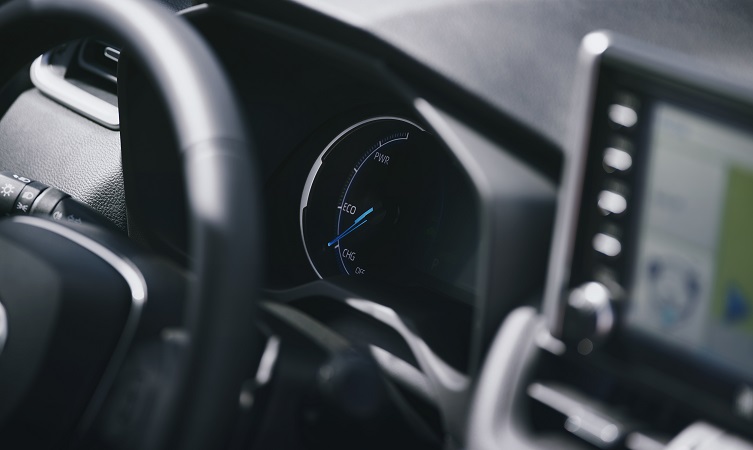 This proposal of power with no compromise gives the new RAV4 a unique advantage in its class. And with the benefit of its improved performance, driveability and efficiency, this powertrain is expected to account for an even greater proportion of sales across Western Europe.
2019 Toyota RAV4 Hybrid: all-wheel drive
The new RAV4 Hybrid is equipped with a significantly enhanced and more capable electric all-wheel drive (AWD) system. Free of disadvantages, it returns better fuel economy in urban driving, quieter performance at high speeds, and better traction in slippery conditions. It is also more compact and lighter than mechanical AWD systems, so fuel consumption and vehicle packaging are not compromised.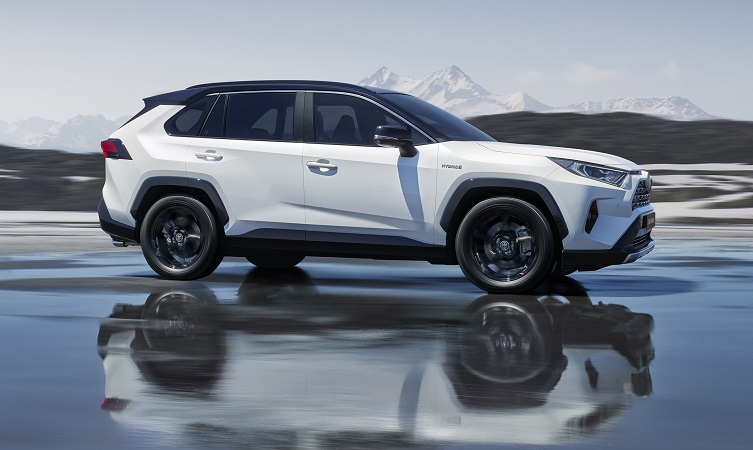 The system generates drive torque using power from the hybrid vehicle system and an additional motor generator on the rear axle. This design reduces energy losses, saves weight and optimises AWD operation in different driving conditions.
Compared to the current model, the level of torque that can be directed to the rear wheels has been increased by 30%, enabling a front/rear split from 100:0 to up to 20:80, depending on driving conditions. Maximum torque to the rear wheels has increased, matching or even bettering that achieved by mechanical systems and giving more surefooted performance, such as when pulling away on loose, slippery surfaces.
The new RAV4 is an adept lugger of loads. All-wheel drive RAV4s have a towing limit of 1650kg (braked) and 750kg (unbraked). Front-wheel drive examples have a braked and unbraked towing limit of 750kg.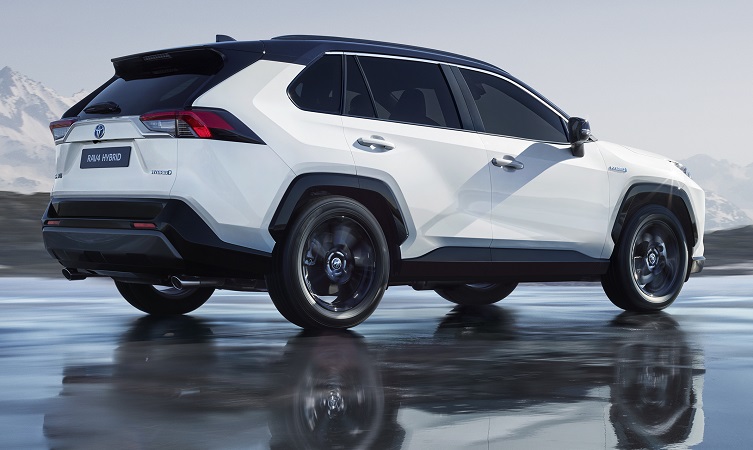 AWD Integrated Management: The new RAV4's AWD performance is further improved with the introduction of AWD Integrated Management (AIM), a unique feature in its class. This automatically adjusts different vehicle systems – steering assist, brake and throttle control, shift pattern and drive torque distribution – according to the drive mode selected.
In the new RAV4 Hybrid, the driver can switch from Normal to Eco or Sport mode. When choosing Sport, AIM modifies the steering assist, throttle control shift schedule and drive torque distribution to gain better on-road performance.
Great escapes with Trail Mode: The RAV4 Hybrid gains a higher level of off-road capability with the introduction of a new automatic limited-slip differential control  called Trail Mode. This ensures the best possible grip and control in slippery or off-road conditions.
With the current generation RAV4 Hybrid, there is a risk of the vehicle becoming stranded if a driven wheel loses contact with the ground on very uneven terrain. On the new model, Trail Mode will brake the freely rotating wheel and direct torque to the grounded wheel. Throttle control and the transmission shift pattern are also adapted to help the driver keep the vehicle moving.
Please note that UK specifications and details will be confirmed nearer to launch.