This is the third of four blog articles focusing on important characteristics of the new 2019 Toyota Corolla Hatchback and Touring Sports models. We have already examined the model's exterior and interior design and its comfort and technology features. This blog looks at the Corolla's powertrains, and the final article will concentrate on the vehicle's dynamic qualities.
2019 Toyota Corolla: hybrid electric powertrains
Greater awareness of environmental issues has helped prompt ever-stricter emissions regulations, particularly in large European cities. Toyota's self-charging hybrid electric powertrains are a compelling proposition, offering exceptionally low emissions and high fuel efficiency, with the ability to cover up to half of the average European commuting journey on electric power alone.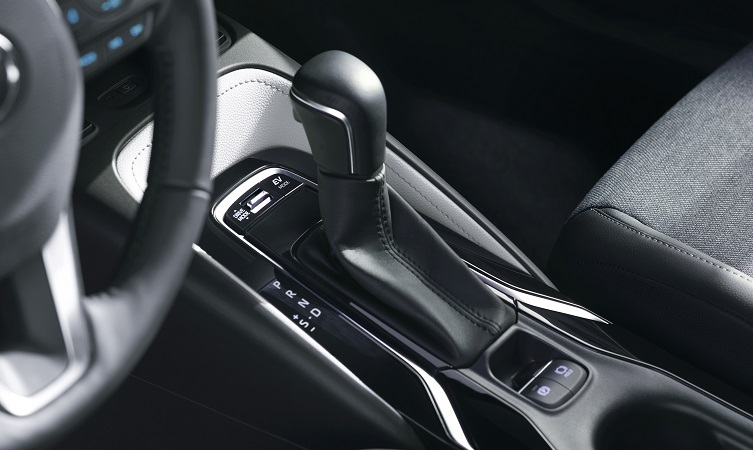 The new Corolla is the first Toyota model to be offered with a choice of two self-charging hybrid powertrains: 120bhp 1.8-litre and 178bhp 2.0-litre hybrid systems. The range is completed with one conventional petrol engine – a 1.2-litre turbo unit.
Improved 1.8-litre hybrid system
The fourth-generation 1.8-litre hybrid electric system develops 120bhp and 142Nm of engine torque. Added power is provided by a 53kW electric motor-generator, which generates 163Nm of torque from zero revs.
The size and weight of the system have been reduced so that it can be installed on the new GA-C platform without compromising its output or quietness. The 1.8-litre engine benefits from a series of friction-reducing measures, a larger-capacity exhaust gas recirculation system and optimised heat management.
The hybrid drive system's calibration has been further refined, and greater torque from the electric motor gives a more linear increase in revs under acceleration. Fuel efficiency is aided by the use of a lithium-ion hybrid battery.
New 2.0-litre hybrid system
"At the start of the project, we studied European customer profiles and the level of satisfaction with the 1.8-litre hybrid powertrain. While being very happy with the system's fuel consumption, comfort, smoothness and reliability, it became apparent that we would not be able to satisfy the requirements of a significant group of potential customers.
People driving turbocharged powertrains above 1.4 litres were clearly asking for faster acceleration and response, and that's why we took the decision to develop the 2.0-litre hybrid for the European market."
Rembert Serrus, performance planning, Toyota Motor Europe
The new 2.0-litre hybrid electric system develops 178bhp and 192Nm of engine torque, with further torque provided by the electric motor-generator.
Exploiting the stability and handling benefits of the TNGA platform, it offers an energised drive with more power, a Sport drive mode and six-speed Sequential Shiftmatic transmission that can be operated using paddle shifters on the steering wheel.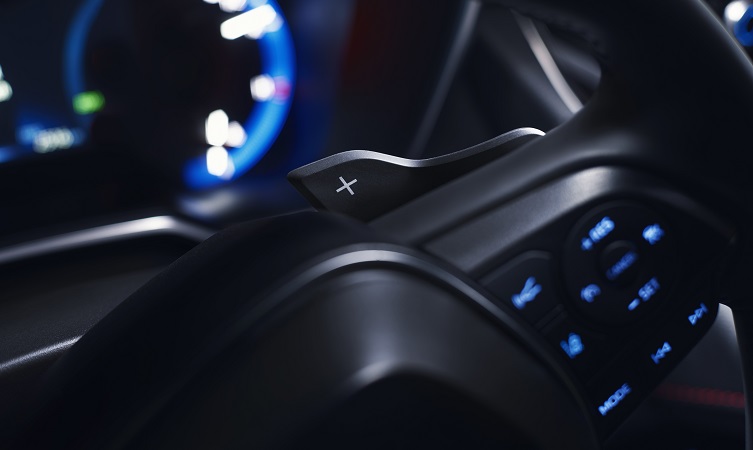 The new system is unique in Corolla's market segment, as no conventional powertrain offers the same combination of power and low emissions. Toyota has applied numerous measures to ensure the extra power is matched by fuel efficiency, reduced emissions and quieter running.
The fuel efficiency is supported by a number of additional factors: the engine's high, 14.0:1 compression ratio, a high tumble flow generated by an efficient intake port design and long stroke, a new oil pump design, and a series of friction-reducing measures. Reducing the size of the transaxle, power control unit, motor-generator and hybrid battery further reduces fuel use.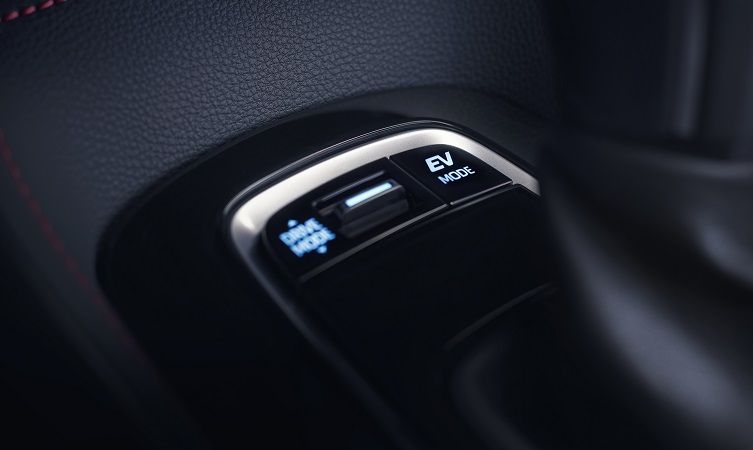 The maximum speed when driving in all-electric mode has been increased to more than 70mph and system control has been changed so that the engine cannot be started without the accelerator pedal being operated, even before engine warm-up starts. Together these measures substantially improve fuel efficiency.
The catalytic converter has been located closer to the engine, and warm-up control after engine start has been optimised to give early, improved performance to reduce emissions.
Powertrain noise has been reduced to exceptionally low levels with the use of a balancer shaft, a change in the engine mount position and shape, structural changes to the transaxle, polishing of the gear teeth and the adoption of a positive/negative hysteris damper, lightweight timing chain and revisions to the water pump motor.
Both the new 2.0 Hybrid and 1.8 Hybrid derivatives of the new 2019 Toyota Corolla have towing capacities of 750kg.
Please note that UK specifications and details will be confirmed nearer to launch.