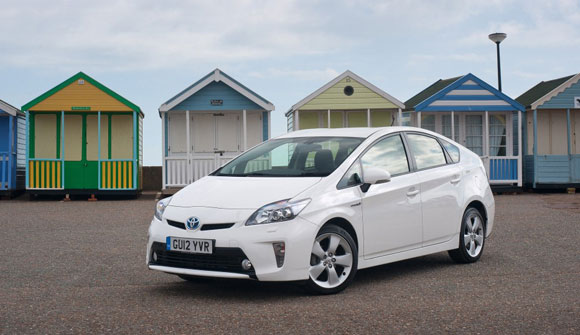 Toyota is preparing to cement its position as world leader in hybrid vehicles, notching up the sale of its five millionth hybrid engined car.
The company expects to pass the milestone in the coming months, Didier Leroy, President of Toyota Motor Europe, said at the Geneva Motor Show. 
Mr Leroy also confirmed details of a new Hydrogen fuel cell powered vehicle too, we he promised would be launched by 2015.
"This year we will have sold more than 5 million hybrid products world wide, and sales are growing all the time.
"Hybrids now account for 13 percent of all our European sales. By the end of 2013 that number will climb to around 18 percent of all our sales.
"And as you know, our hybrid technology can be paired with any fuel type. On that basis I can now confirm that one of the 21 hybrid power plants we will launch by 2015 will be equipped with a hydrogen fuel cell."
Toyota hybrid sales began 1997, when the Prius was launched in Japan as the first mass-produced hybrid vehicle, it took ten years for worldwide sales to reach one million units. The following landmark of two million units was achieved in August 2009, a figure that was more than doubled by the end of April 2012.
Sales continue to accelerate at an astounding pace throughout the world as buyers recognise the environmental and financial benefits of hybrid petrol/electric vehicles from the Toyota and Lexus ranges.
The last million sales have been recorded in the last 11 months.
Currently, hybrid vehicles constitute 13% of all European sales, and it is predicted that by the end of 2013 this proportion will have increased to 18%.